Are you having trouble connecting your Kindle Fire HD to a WiFi network? If yes, you are not alone here. Many Kindle users have reported similar issues where the WiFi refuses to make a connection with the Kindle Fire HD. Thankfully, there exist some workarounds which have worked for many Kindle users. We'll be looking at them in this post.
The WiFi network may refuse to make a connection with your Kindle Fire HD due to many reasons. One of the common mistakes that people may often do is that they enter the wrong password. The problem could be triggered by a software bug or an unstable network. We'll try to fix all of them by applying the solutions mentioned below.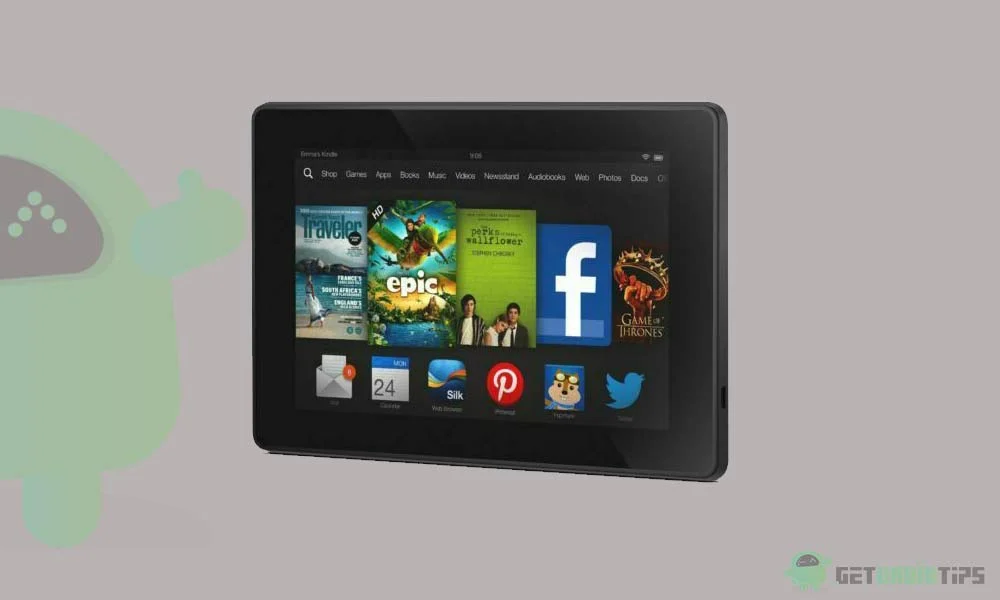 How to Fix Kindle Fire HD Not Connecting to WiFi Issue
We have jotted down some effective solutions that will help you in fixing the WiFi connection issue on your Kindle Fire HD. You may not need to try all the solutions. Simply work your way down until you find the one that works.
1. Turn off the Airplane Mode
You may have unknowingly left the airplane mode turned on. While it is turned on, you can't use WiFi. This is one of the common mistakes we do. All you need to do is to turn off the Airplane mode and try connecting to the WiFi network.
2. Check the WiFi Password
You may be entering the wrong password again and again which could be the reason your Kindle is not connecting to the WiFi network. Be cautious while entering the WiFi password. Also, keep in mind the letter case, because passwords are case-sensitive. You should be able to connect to the WiFi network.
3. Restart Your Kindle
Your Kindle Fire HD may have a software bug, which could be affecting the connectivity. Restarting your Kindle should be good enough to fix these common connectivity issues.
Follow these steps to restart your Kindle:
Press and hold the power button for 40 seconds. The screen will go blank, confirming that the device is shut down.
Now, press and hold the power button for 3-5 seconds to turn it on.
4. Restart Your Router
There might be problems with the router which usually get resolved after rebooting the device. To restart/reboot your router, open the router's settings page and select the restart option. A simple way to do it is to disconnect the router from the wall outlet for 2 minutes and then plug the cable back into the wall outlet.
Once you've rebooted the router, connect your Kindle to the WiFi network and check if the problem is fixed.
5. Reconnect to the WiFi Network
If your Kindle Fire HD is still not connecting to a WiFi network, try reconnecting to the same WiFi network. First, forget the WiFi network, and then connect again by entering the correct password.
Here's a step-by-step process:
Enter into the Settings menu on your Kindle.
Tap on the WiFi & Bluetooth option.
Tap on your Wi-Fi network and click Forget.
Now, go back to the list of available WiFi networks.
Tap on your WiFi network and enter the correct password.
6. Reset Your Kindle
If you are still struggling with the WiFi not connecting issue on your Kindle Fire HD, try factory resetting your device. This is the most effective solution to fix software issues on a Kindle. Before I take you to the steps, it's important to keep in mind that factory resetting the Kindle removes all data, saved WiFi networks, and settings. You should therefore take a backup of important data.
Steps to factory reset a Kindle Fire (1st and 2nd gen):
Go to Settings on your Kindle Fire HD.
Click More and then tap on Device.
Tap Reset to Factory Defaults.
Click Erase everything to reset your Kindle Fire HD.
Steps to factory reset a Kindle Fire (3rd gen or later):
Go to Settings on your Kindle and tap Device Options.
Click Reset to Factory Defaults.
Tap on Reset to complete the process.
Final Words
It's hard to imagine using a Kindle Fire HD without a WiFi connection. Whenever the device runs into a similar problem, it's frustrating. To help those affected users, we shared effective solutions to fix it without getting much into technicalities. I hope the solutions were useful to you. How did you fix the WiFi issues on your Kindle? Do let us know in the comments section below.