In this guide, we bring you the Inoi USB drivers for various models of phones produced by the aforementioned company.USB drivers these days get automatically installed as soon as the connection is formed between the device and the PC/laptop. On the other hand, it happens that sometimes you try to install USB drivers but remain unsuccessful in doing so. This may be due to hardware issue or the company whose phone you use don't provide the USB installation facility on connecting.
So, to fix this, you have to install the USB driver manually. Same is the case with Inoi devices, so we have u up the download link for the USB drivers for Inoi devices. Check it out and also use the brief installation guide, to hel you out in installing/updating the drivers.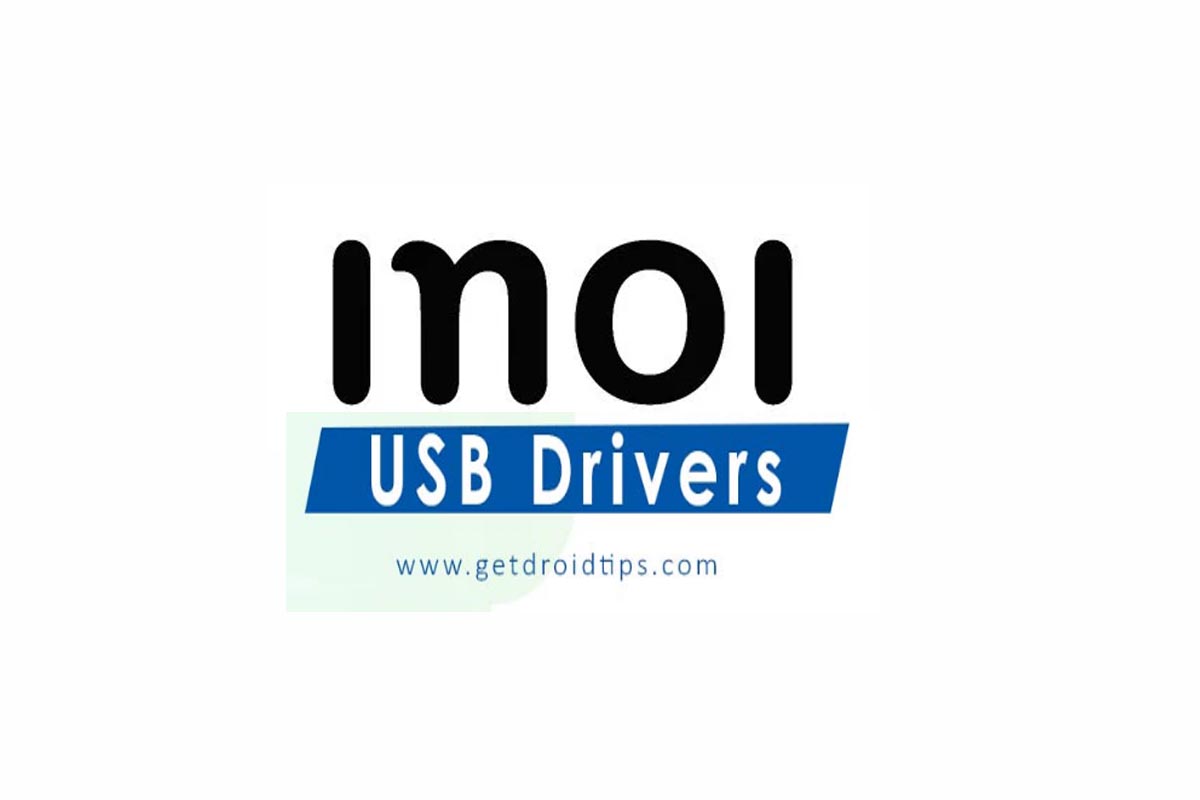 Download Inoi USB Drivers for All Devices
Here is the list of Inoi USB drivers for different models of its devices. You can download the USB drivers by following the link tagged along.
Other Important Drivers
Install USB Driver
1. First of all, install the Android SDK on your computer. You can download it here.
2. After installing the Android SDK, go to the start menu. Select Android SDK Tools -> SDK Manager. Right-click on it and select Run as Administrator
Note: Please make sure to run SDK Manager in administrator mode. Otherwise, you will face troubles in installing new components.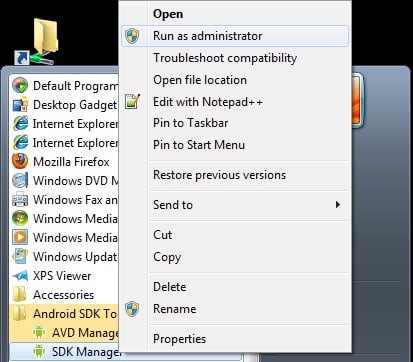 3. In the SDK Manager, select EXTRAS. There you need to select Google USB driver and then click Install 1 package.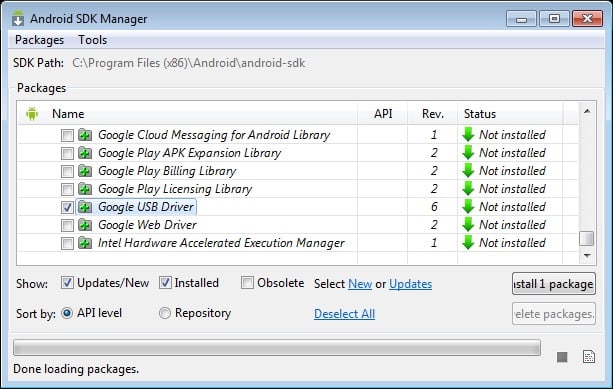 4. When the installation is complete, plug in your android device.
5. Open device manager on your PC. You can do by searching "Device manager" in the search bar. Here select Android phone, right-click and select – Update driver software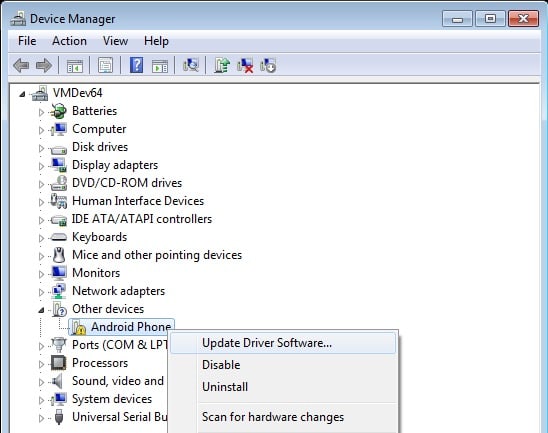 6. A new dialogue box will appear, select "Browse my computer for driver software" from the options.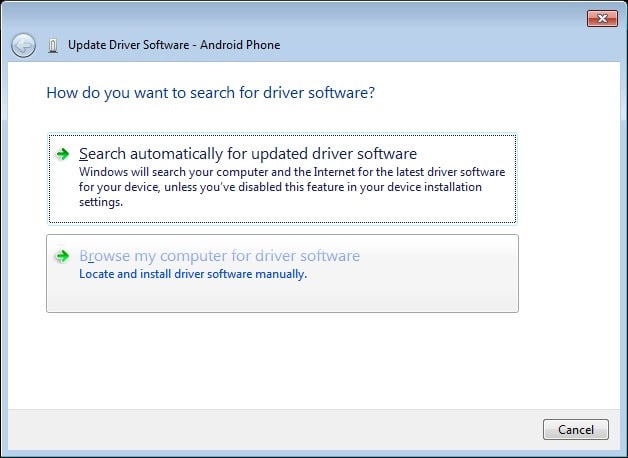 7. Now select "Let me pick from a list of device drivers on my computer" option.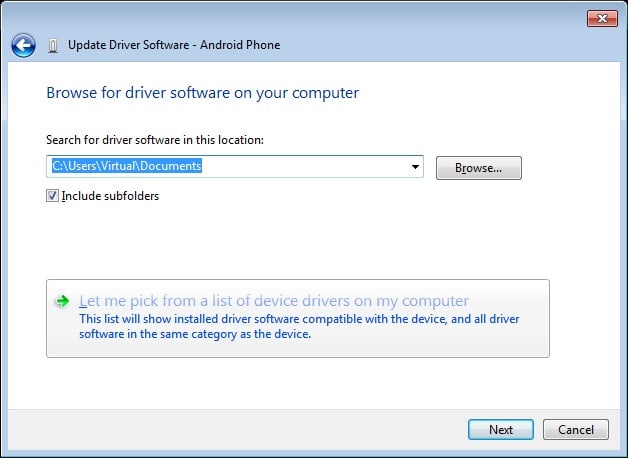 8. Select "Show All Devices" from the drop-down menu.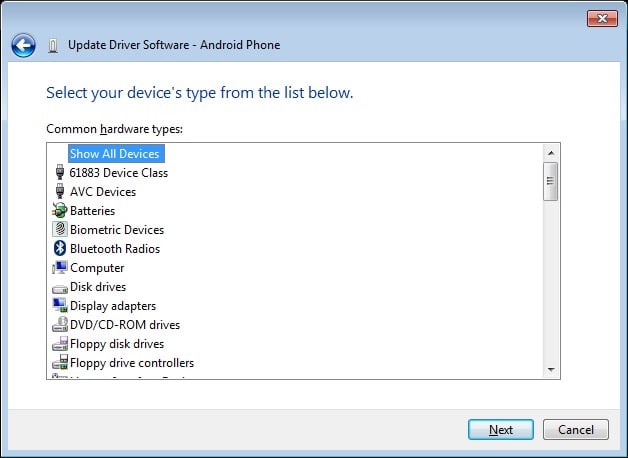 9. Click over the "have disk" button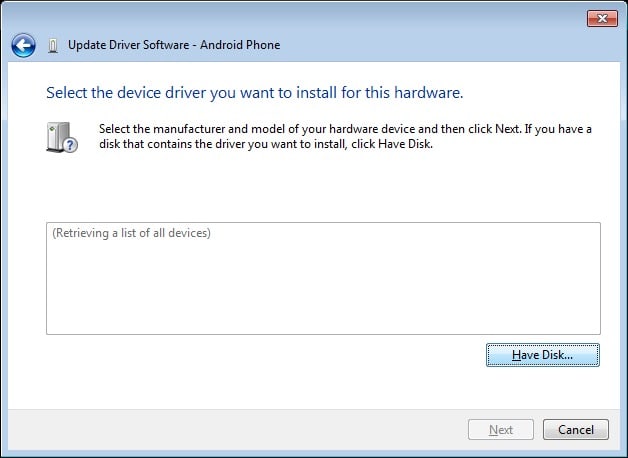 10. Enter the path for the Google USB driver.
C:\Program Files (x86)\Android\android-sdk\extras\google\usb_driver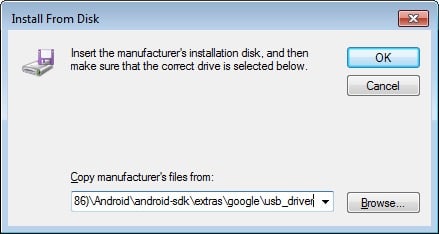 11. Select "Android ADB Interface" from the list of devices.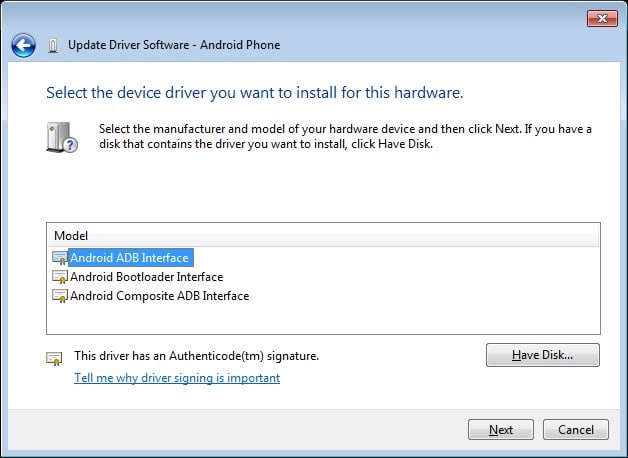 12. Confirm the Android USB driver install by pressing the "Yes" button.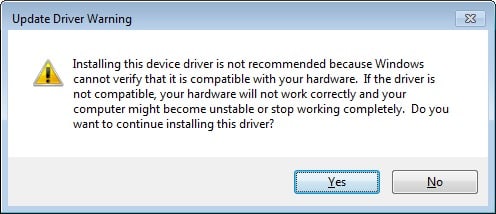 13. Press Install.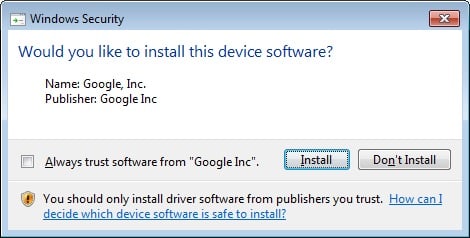 14. Now the installation is complete. You can click on the close button to terminate the installation wizard.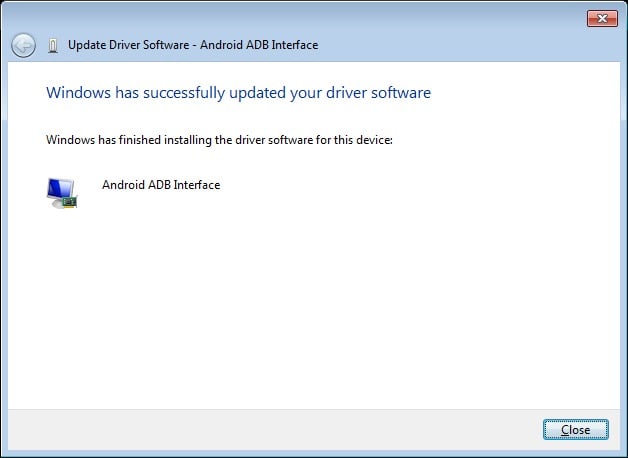 That's it. So, now you can successfully install the USB drivers on your Inoi devices. Follow GetDroidTips to get all the latest USB drivers for various devices.