2009's online battle arena game, League of Legends is a team-based title with over 140 champions which is inspired by Defense of the Ancients. As this video game is free to play, millions of players actively get into it and play in multiplayer mode. However, just like other titles, the League of Legends game is also prone to multiple bugs and errors in the multiplayer server connectivity. As you're reading this article, it seems you're also facing the League of Legends Packet Loss issue quite often.
It becomes frustrating for the players to experience the packet loss issue due to several possible reasons including poor internet connection, Wi-Fi router glitches, problems with the networking adapters, an outdated game version, conflicts with the game files, technical faults with the game servers, and more. So, if you're also experiencing the packet data loss issue and wondering how to resolve it then don't worry. Here we've provided all methods to fix this issue.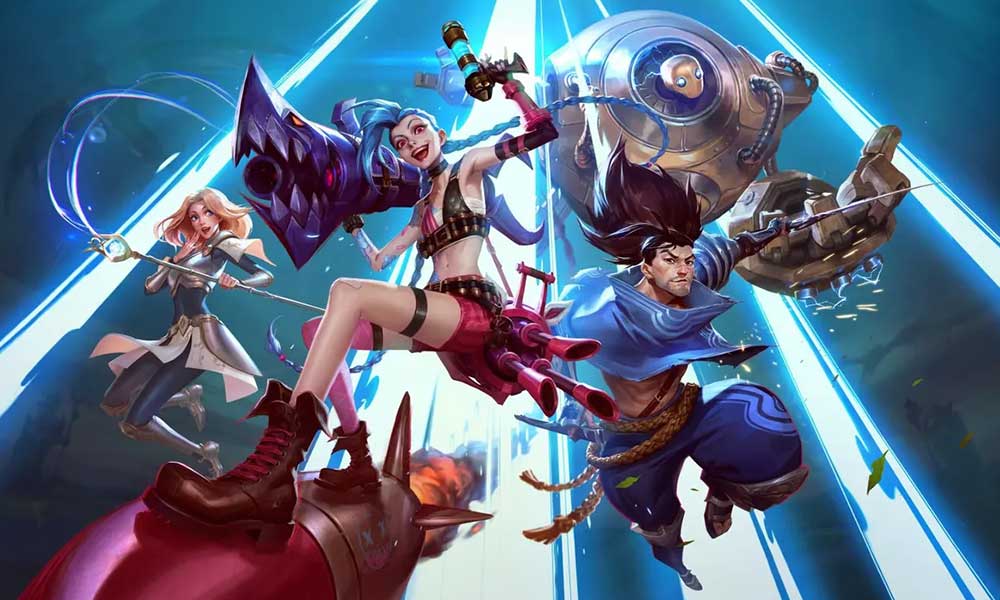 What Means Packet Loss?
Packet Loss is similar to the high ping or high latency that can cause game server connectivity or matchmaking issues like rubberbanding. Such an issue may occur due to a poor internet connection as a basic reason. The packet loss in League of Legends indicates the Riot game servers are unable to communicate with your IP address or server address. It basically occurs whenever a huge number of users are trying to connect to a network multiple times and having connection timeout issues.
League of Legends Packet Loss Fix
The chances are high that poor internet connectivity, networking glitches, Wi-Fi router-related problems, server downtime, Windows firewall issues, etc can also play a major role. Fortunately, there are some workarounds mentioned below that should come in handy. So, without further ado, let's jump into it.
1. Restart the PC
Before getting to any other conclusion, it's highly recommended to restart the computer manually to ensure there is no temporary glitch with the system or cache data. Sometimes a normal reboot of the computer can come in handy.
2. Check the Internet Connectivity
Make sure to check your internet connection before jumping to any other conclusion because a poor or unstable internet connection can simply trigger many issues with the game launching or connecting to the game servers online. Try switching your wired (ethernet) connection to Wi-Fi (wireless) or vice versa, and then check for the networking issue again. You can also increase the internet speed by upgrading your data plan (if required) or contacting your service provider to assign a new IP address.
3. Power Cycle the Wi-Fi Router
Sometimes a normal restart of the Wi-Fi router might not come in handy. That's why try performing a power cycle on your Wi-Fi router to check whether the problem has been fixed or not. Just turn off the router and unplug the power cable from it > Wait for at least a minute or so and connect the power cable again then turn on the router to check for the issue.
4. Check the Riot Games Server Status
You should check whether the League of Legends game server status is going well or not. Sometimes issues with server downtime or maintenance can also trigger game launching and connectivity errors. You can visit the official Riot Games Service Status webpage to cross-check the issue. You can also check the DownDetector League of Legends Status to ensure there is downtime or server issue appearing while you're trying to play the game.
In addition, you try following the Riot Games Support Twitter handle for further info and updates about the game & server status. If in case, there is an issue with the server then make sure to wait for a couple of hours and then try again. If there is no issue with the server then head over to the next method.
5. Close Background Tasks
If your PC gets slow or the gaming performance isn't smooth as expected then make sure to close background processes that are unnecessary for you. It can prevent plenty of CPU/RAM usage so that your game can run easily. To do so:
Press the Ctrl+Shift+Esc keys to open Task Manager.
Click on the Processes tab > Select the task that you want to close.
Once selected, click on End Task. Make sure to do the steps for each task individually.
Once done, just restart your computer to change the effects immediately.
6. Update League of Legends
You should try downloading the latest version of the League of Legends launcher application from Riot Games and install the same as there is no separate game client available.
7. Repair the Game Files
It's also recommended to verify and repair game files on your game client by following the steps below. Repairing the game files will fix multiple issues with the glitch or corrupted files or missing files. To do so:
Open your League of Legends game launcher.
Click on the gear icon in the upper-right corner to open Settings.
Under the GENERAL tab, click on Initiate Full Repair.
Click on YES to initiate a full repair > It'll take some time to complete the process.
Once done, run League of Legends, and check for the issue again.
8. Update Network Drivers
You should try updating the network adapter driver on the PC to ensure there is no conflict happening with the networking connectivity. Sometimes your internet connection might have a good signal or speed but the network adapter may trouble you due to driver-related issues. To fix it:
Right-click on the Start Menu to open up the Quick Link Menu.
Click on Device Manager from the list.
Now, double-click on the Network adapters category to expand the list.
Then right-click on the specific network device.
Select Update driver > Choose Search automatically for drivers.
If there is an update available, it'll automatically download and install the latest version.
Once done, make sure to reboot your computer to change the effects.
9. Don't Use VPN or Proxy Servers
Try not to use any kind of VPN (Virtual Private Network) or proxy servers at your end to avoid server connectivity issues whatsoever. Even if using a VPN service can help you, it can trigger higher ping latency, etc.
10. Flush DNS
It's also possible that your Windows system has gathered plenty of DNS cache data related to the internet configuration. You can follow the steps below to easily connect with the game servers after removing the DNS resolver cache data from the system.
Open the Start Menu.
Type Command Prompt and search for it.
Now, right-click on Command Prompt > Select Run as administrator.
Click on Yes to run with the admin access > Once the command prompt window opens, type the following command and hit Enter:
ipconfig /flushdns
A successful message will appear that says, "Successfully flushed the DNS Resolver Cache."
Restart the computer and check for the issue again.
11. Disable Energy-Efficient Ethernet
Well, the power-saving options on Windows can also trouble you a lot when it comes to networking glitches. You should follow the steps below to disable energy-efficient ethernet, green ethernet, power-saving mode, etc.
Open the Start Menu and search for Device Manager.
Open it and right-click on the Network adapter.
Choose Properties > Navigate to the Power Management tab.
Then uncheck the option: "Allow the computer to turn off this device to save power".
Head over to the Advanced tab, and disable the following power-saving feature such as:

Energy-Efficient Ethernet
Green Ethernet
Power saving mode

Once done, make sure to reboot the system to check for the issue again.
12. Check for Windows Updates
An outdated Windows version or build number can trigger several issues with the system's performance whatsoever. It's recommended to check for the latest update and install the same if you haven't already. To do that:
Press the Win+I keys to open Windows Settings.
Next, click on Update & Security > Select Check for updates under the Windows Update section.
If there is a feature update available, select Download and Install.
It may take a while to complete the update.
Once done, restart your computer to install the update.
13. Contact Riot Games Support
If none of the workarounds did help you and the packet loss still persists then make sure to contact Riot Games Support to submit a request for whatever issue you're facing. We're expecting that the support agents will suggest you necessary troubleshooting and then escalate the issue to the developers to investigate if nothing helps at all.
That's it, guys. We hope this guide was useful to you. For further queries, you can comment below.