Cryptocurrencies are growing in popularity as traders look for alternatives to stocks and bonds. While there are other options, many traders prefer cryptocurrencies because they're reliable and safe. Nevertheless, there is always a risk associated with trading any instruments. Therefore, consumers should go to great lengths to ensure that they're going to have the most success. Learning how to properly trade cryptocurrencies will prove to be very helpful. What do you need to know to learn to successfully trade cryptos?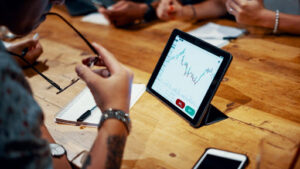 Below, readers will discover more about buying and selling cryptocurrencies successfully.
Learn More About Cryptocurrencies
Before doing anything, the trader should learn more about cryptocurrencies. It is essential to know which cryptocurrencies are right for your portfolio. Although many believe that they're all similar, there are many differences between the various cryptos. Therefore, you have to find out more about the pros and cons of each cryptocurrency. Doing so will help ensure that you're adding the best cryptocurrencies to your investment portfolio.
For instance, some are cheaper while others are proven. The technology behind cryptocurrencies is important too. Learn more about these things before deciding which cryptocurrency you want to purchase.
Know How To Buy And Sell
You'll also need to learn how to buy and sell cryptocurrencies. Ultimately, this doesn't have to be overly complicated. You'll need several items to begin trading cryptocurrencies. You'll have to sign up for an account with a cryptocurrency exchange. Once you've done that, you'll need to fund the account using your credit card or bank account. You should also consider buying a cryptocurrency wallet. It'll make a big difference in the long run. Spend time learning about these things so you can begin safely buying and selling cryptocurrencies.
Using a physical wallet is a good way to invest in Bitcoin or Ethereum for the long term.
Developing A Strategy
Ultimately, you must develop a strategy to ensure that you're successfully trading cryptocurrencies. You'll find that this is the most important aspect of all. If you trade haphazardly, there is a good chance that you're going to run into problems. Instead, you should use several strategies to boost your chance of making money. There are several ways to trade cryptos. For instance, you can try buying and selling quickly. If you buy when Bitcoin is in the red, you can sell when the price climbs. Repeating this strategy is a good way to continue making money.
Alternatively, you can buy Ethereum and long it for several months or years. Find out which method is going to work best for you. It is always a good idea to diversify your holdings by using several strategies and trading multiple cryptocurrencies.
Taking Lessons
Remember that certain people have successfully traded cryptocurrencies for many years. Some were wise enough to get into the industry before Bitcoin reached $30,000. These individuals knew something and were able to make a lot of money. Some offer lessons to help teach others to trade cryptocurrencies. If you want to learn how to successfully trade cryptocurrencies, you should take a สอนเทรดคริปโต. Once you've finished one of these courses, you'll be ready to make money by trading cryptocurrencies.
You can use several courses to learn more about cryptos and develop various strategies. Spending more time learning to trade cryptocurrencies will prove to be well worth it.
Following Hints
Don't forget to follow hints and suggestions. While you might believe that you've thought of everything, you probably haven't. There are things that you missed at some point. However, someone else might've discovered a potentially valuable trade. You should use this to your benefit. By using social media websites and YouTube, you can follow other traders. In some cases, this can help you find out what others are doing. By relying on this information, you can easily find valuable trades. Just remember that not everyone is trustworthy.
Make sure that you're following the right people and that they know what they're doing.
Be Diligent
Finally, cryptocurrency traders need to be diligent. You're not going to become a millionaire overnight. Instead, it'll take time and effort to successfully trade Bitcoin or Litecoin. Keep an eye on the markets to ensure that you're ready to take advantage of profitable price movements. Don't forget to continue learning more to boost your profits.