LG is all ready to make a big bang at the upcoming MWC to be held on 24th February this year in 2019. Some might remember them teasing by showing a video, well, apart from the new gesture controls, not much was seen, still it got the stirs needed. LG has officially announced they will soon be releasing their high-end 5G supported smartphone powered by Qualcomm Snapdragon 855 SoC. Reports in the claim the upcoming device will have a vapour chamber cooling system and the device will be backed up by a 4,000 mAh battery. Though the device name or main specs are yet to be known.
LG has confirmed the Qualcomm Snapdragon 855 SoC will enhance the performance graph by 45 percent from its predecessor devices. LG also confirms the 5G network and the Qualcomm Snapdragon processor will give the user a never before experienced super experience in terms of using multiple apps at a go or playing high-end games as well.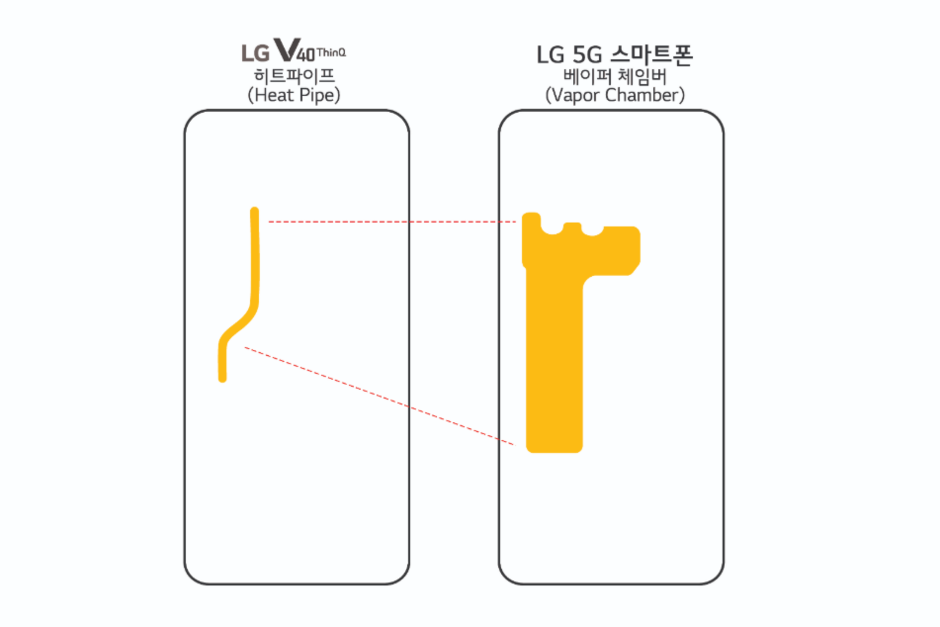 The not expected feature- the vapour chamber cooling system is specifically designed to cut the heat dissipation by 2.7 times more than before in comparison to the LG V40 ThinQ. If you are wondering how the system works well, its the high thermal conduction of the copper that is used in making the chamber and the heat is absorbed by a large area and reports in the claim, the upcoming LG smartphones will be more efficient in terms of heat-resistant.