Adobe Digital Editions is a fantastic ebook reason suitable for both reading and creating e-books. But with the recent installs, many users are getting license server communication problems in Adobe Digital Editions. The issue arises due to a network connection, and here is how you can fix it.
When it comes to Media creation, Adobe stands out with its line-up of Productive tools. They have a great video editor, a great photo editing tool that many professionals use. On the Document side, we have the Adobe Acrobat reader and the Digital editions, which is an E-Book reader.
But with higher quality comes at a higher price. So Adobe has to make a stronger system to prevent privacy. Because of this, many people who pay money for the tool also face some issues. One such issue that many people started to report lately is the "Error Getting License Server Communication Problem" in the Adobe Digital Editions software.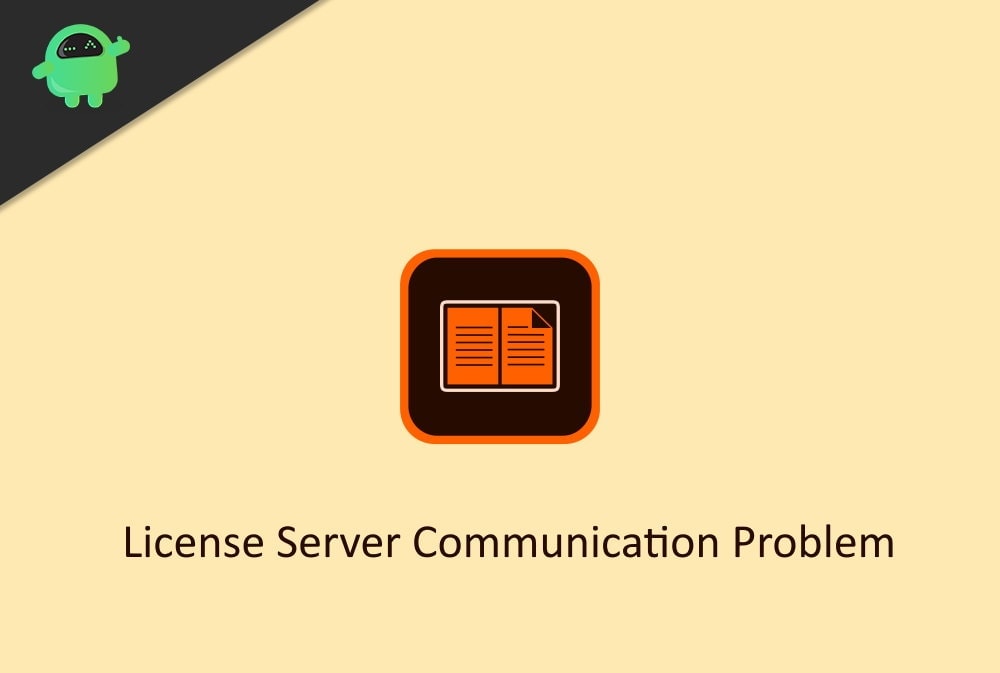 Fix: Error Getting License Server Communication Problem in Adobe Digital Editions
There are numerous ways to fix this issue, but the best way is to crosscheck your internet connection. Make sure the internet connection is not metered and is sufficient for the program to run.
Many users, including me, install network firewalls that help to maintain the internet speeds in our PC. This is usually helpful for people who have a slow internet connection. One such program is "TripMode", and it blocks out the internet for apps so users can save on the background data consumption. If you also have such a program, make sure to give it full internet rights so you won't see Getting License Server Communication Problem.
Method 1: Fix the issue from the Registry Editor
Now, this issue can simply be fixed by deleting a mismatching registry file in your system. Adobe stores the authorization information in this registry. So deleting this registry file from windows will force the Adobe digital edition software to re-authorize and hence will solve the issue with getting license server communication.
Note: Prior to this step, close all active windows on your Adobe Digital Editions software. Additionally, open task manager (Press Ctrl+Shift+Esc) and click on More Details. Then click on anything that has the word adobe in it and End the task by pressing the delete key.
To delete this registry:
Open the Run box, type in "Regedit", and hit enter.
From the registry editor, navigate to this location from the folder tree on your right side:

HKEY_CURRENT_USER\Software\Adobe\Adept

While clicking on the Adept key, Click on FIle>Export and save this key anywhere to reuse in case you need it.
Now once you saved it, right-click on the Adept key folder and click on delete.

If all went well, re-open the Adobe Digital Editions. Now you should be able to re-authorize the software. Once you complete it, you should be able to work without any issues or pop-ups like "Error Getting License Server Communication Problem".
Method 2: Re-install Adobe Digital Editions:
Well, this is a good work-around for this issue. Because most of the people who had this exact issue reported that the issue was resolved after reinstalling the program, so let's see how you can reinstall the program to get rid of the Error Getting License Server Communication Problem.
Open Run bar, as mentioned in method 1.
Type in "appwiz.cpl" and hit enter.
Now search for adobe digital editions.
Right-click on it and click on uninstall.

Follow the on-screen prompts and uninstall the Adobe Digital Editions software from your PC.
Now install the program again as you did the first time. Open it and authorize it and see if the issue is resolved. It should be resolved.
Conclusion
So these were some fixes for the Error Getting License Server Communication Problem issue on Adobe Digital Editions Software. As you can see, these fixes are quite easy and user-friendly. But be sure not to mess with the registry files when you are working with the registry editor. These are crucial for your system to function properly.