ProjectMoon has recently released a story-rich strategic RPG called 'Limbus Company' where players will have to go through an Executive Manager role of Limbus Company to lead a group of twelve Sinners. In this game, that group will venture into the buried facilities of Lobotomy Corporation and lay claim to the Golden Boughs. However, multiple reports are claiming that somehow plenty of players are encountering the Limbus Company Visual Bug in Chapter 2.
Now, if you're also facing the same kind of issue then don't worry because here we've managed to provide you with a couple of potential workarounds that should come in handy. Well, this specific visual bug in chapter 2 of Limbus Company might be frustrating at times and obviously, ruin the gaming experience whatsoever. To be precise, this visual bug appears whenever Limbus Company players encounter a glitch or any kind of error in the visual graphics in Chapter 2.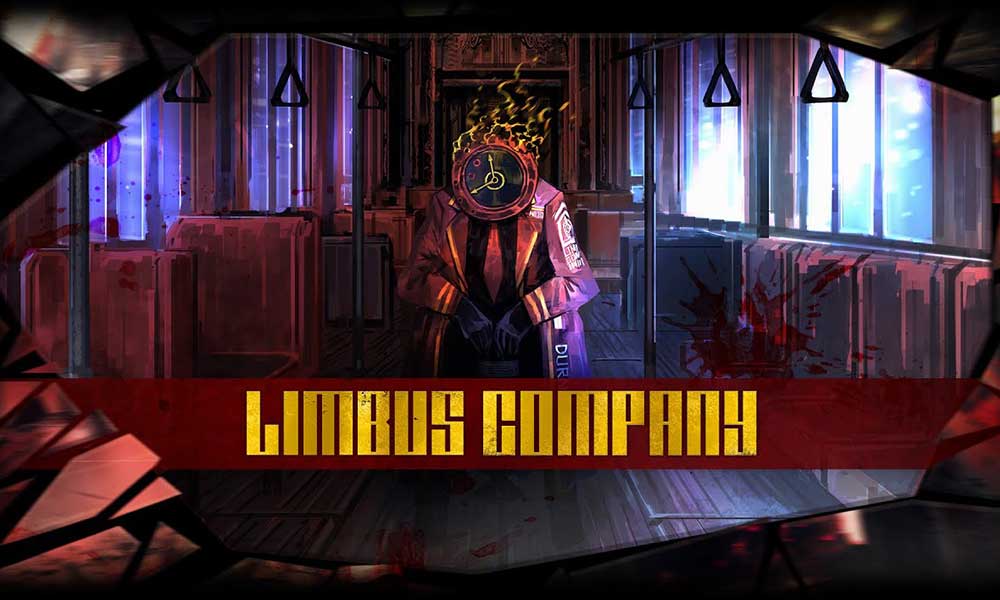 Fix: Limbus Company Visual Bug in Chapter 2
This bug can take a different kind of forms like texture glitches, graphical flickers, missing objects, screen freezes, and more. The visual bug may occur at any point in Chapter 2 and it can also affect the game-playing ability apart from the ability of the players to progress through the story. This bug is also quite similar to the black screen at times when affected players become unable to get past the loading screen at any cost.
Luckily, we've shared all the troubleshooting methods below to try to fix the issue completely. So, without further ado, let's jump into it.
1. Reboot the Game
First, you should try restarting the Limbus Company game on the PC to ensure there is no issue with the temporary glitch or cache data. Sometimes a simple reboot can fix multiple issues without any major troubleshooting.
2. Update Limbus Company
Try updating the game by following the steps below to check whether the Limbus Company is having any issues with the outdated version or not.
Open the Steam client > Go to Library.
Click on Limbus Company from the left pane.
It'll automatically search for the available update.
If there is an update available, make sure to click on Update.
It may take some time to install the update > Once done, make sure to close the Steam client.
Finally, reboot your PC to apply changes, and then try launching the game again.
3. Repair the Game Files
You should always check for the integrity of game files on the Steam client and try repairing the files to avoid game launching issues. To do this:
Launch Steam > Click on Library.
Right-click on Limbus Company from the list of installed games.
Now, click on Properties > Go to the Local Files tab.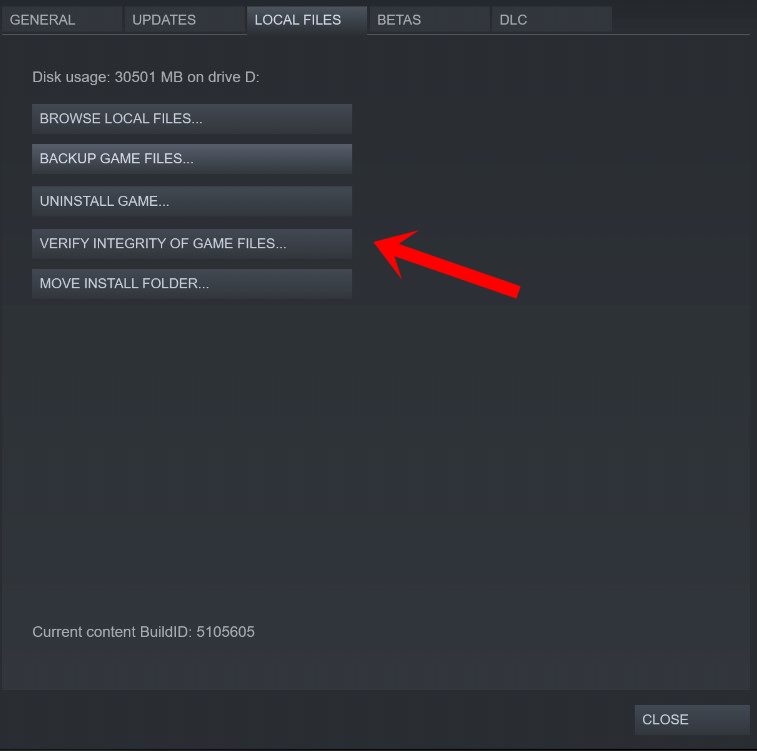 Click on Verify Integrity of Game Files > You'll have to wait for the process until it gets completed.
Once done, just restart your computer, and check for the issue again.
4. Update Graphics Driver
It may also be possible that an outdated GPU drive is causing a couple of issues with your Windows computer whatsoever. It's always recommended to simply update your graphics driver manually if you haven't done it for a while. To do so:
Press the Win+X keys to open the Quick Link Menu.
Now, click on Device Manager from the list > Double-click on Display adapters.
Right-click on the dedicated graphics card that you're using.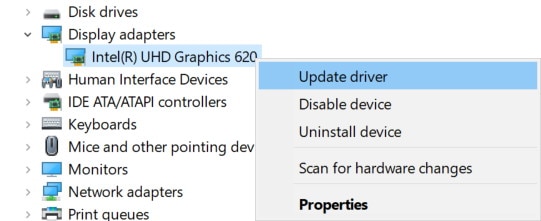 Next, select Update driver > Choose to Search automatically for drivers.
If there is an update available, it'll automatically download & install the latest version.
Once done, the system will reboot automatically. Otherwise, you can manually restart the system to apply changes.
5. Change the Region Format
Some affected Limbus Company players are claiming that changing the region format on the PC might help in fixing the visual bug in chapter 2. You should also try changing the region format in Windows to USA (English) to check if the problem has been fixed or not. To do so:
Open the Windows Settings app by pressing the Win+I keys.
Click on Time & Language > Select Region.
Under the Region section, click on the United States from the dropdown menu.
Now, reboot the PC to apply the changes.
Once done, try launching Limbus Company Chapter 2 again to check for the issue.
6. Try Changing Graphics Settings
Some players did also mention changing the in-game graphics settings to optimal graphical options so that it will run fine on their PC. Even if your PC configuration is high-end, you should reduce the graphics settings to medium to get a better performance along with an FPS increase.
7. Reinstall the Game
You can try reinstalling the Limbus Company game to check if the visual bug has been fixed or not. To do so:
Launch the Steam client on your PC.
Now, go to Library > Right-click on the Limbus Company game.
Go to Manage and select Uninstall.
If prompted, click on Uninstall again, and follow the on-screen instructions to delete it.
Next, reboot your PC to apply changes immediately.
Finally, open the Steam client again, and install the game again.
8. Wait for a Patch Update
You should also wait for a patch update until the problem gets fixed by the game developers. As the title is new in the market, you might need to wait for a while to get a couple of updates which should fix plenty of issues.
9. Disable Antivirus and Firewall
Another thing you can do is turn off the Windows Defender antivirus program temporarily on your PC to ensure there is no issue with the game file blocking due to suspicious or potentially harmful files which might not be dangerous in most cases. To do so:
Press the Win+I shortcut keys to open Windows Settings.
Click on Update & Security > Open Windows Security.
Click on Open Windows Security > Go to Virus & threat protection.
Now, click on Manage settings > Just turn off the Real-time protection toggle.
If prompted, click on Yes to confirm turning it off.
Please Note: If you're using any other third-party antivirus program on your PC then ensure to turn it off from its settings menu.
You should also try turning off the Windows Firewall feature on the PC by following the steps below to ensure there is no issue with the game launching.
Click on the Windows icon to open the Start menu.
Search for Firewall and click on Windows Defender Firewall to open it.
Now, click on Turn Windows Defender Firewall on or off from the left pane.
Then select the Turn off Windows Defender Firewall option for both the Private and Public network settings.
Once done, click on OK to save changes > Finally, reboot the PC to apply changes.
That's it, guys. We assume this guide was helpful to you. For further queries, you can comment below.