Yes, Lineage OS team has posted the initial manifest files on their Github for Lineage OS 16 based on Android Pie. Although there is no ETA (Estimated time of arrival) for this ROM yet! So stay tuned here. We can expect an unofficial version of Lineage OS 16 for any device before the official.If stock ROM is here, can custom ROM be far behind..?! Android P or Android 9.0 Pie has finally released for various popular devices and OEMs. It brings a lot of newer features and improves the existing ones.
Now, if we sit looking at Android's history, every stock ROM makes way for an efficient custom ROM, thanks to the open source nature of Android. There is a great demand for custom ROMs because for the flexibility it brings. and Lineage OS is one of the foremost custom ROMs to exist in the scene. It brought its own iteration based on Android Oreo which was quite popular and well appreciated. Now Lineage is forraying its domain into Android Pie. This means the work on Lineage OS 16 based on Android Pie has now started.
As much popularity stock ROM has, that much of a necessity custom ROM becomes for certain users. Stock ROM comes with certain limitations which the custom ROM overcomes. Every feature in a custom ROM has great scope of customization which further enhances the efficiency of the OS. The intelligent minds behind Lineage have posted the manifest files for LineageOS 16 based on Android Pie on Github. However, there is no update on the actual fullscale release of the custom ROM based on new Android OS.
Just to revisit, we know Android Pie brings new features such as Swipe Gesture navigation, Rotation suggestion, Adaptive Battery, Adaptive Brightness, App actions, Text selection, revamp to Quick Settings and Volume section, Smart replies, and Notification Panel. There is the new Digital Wellbeing feature for enabling an efficient and controlled use of smartphones. So, in the Lineage OS 16, we can expect these features as well that too with more efficiency.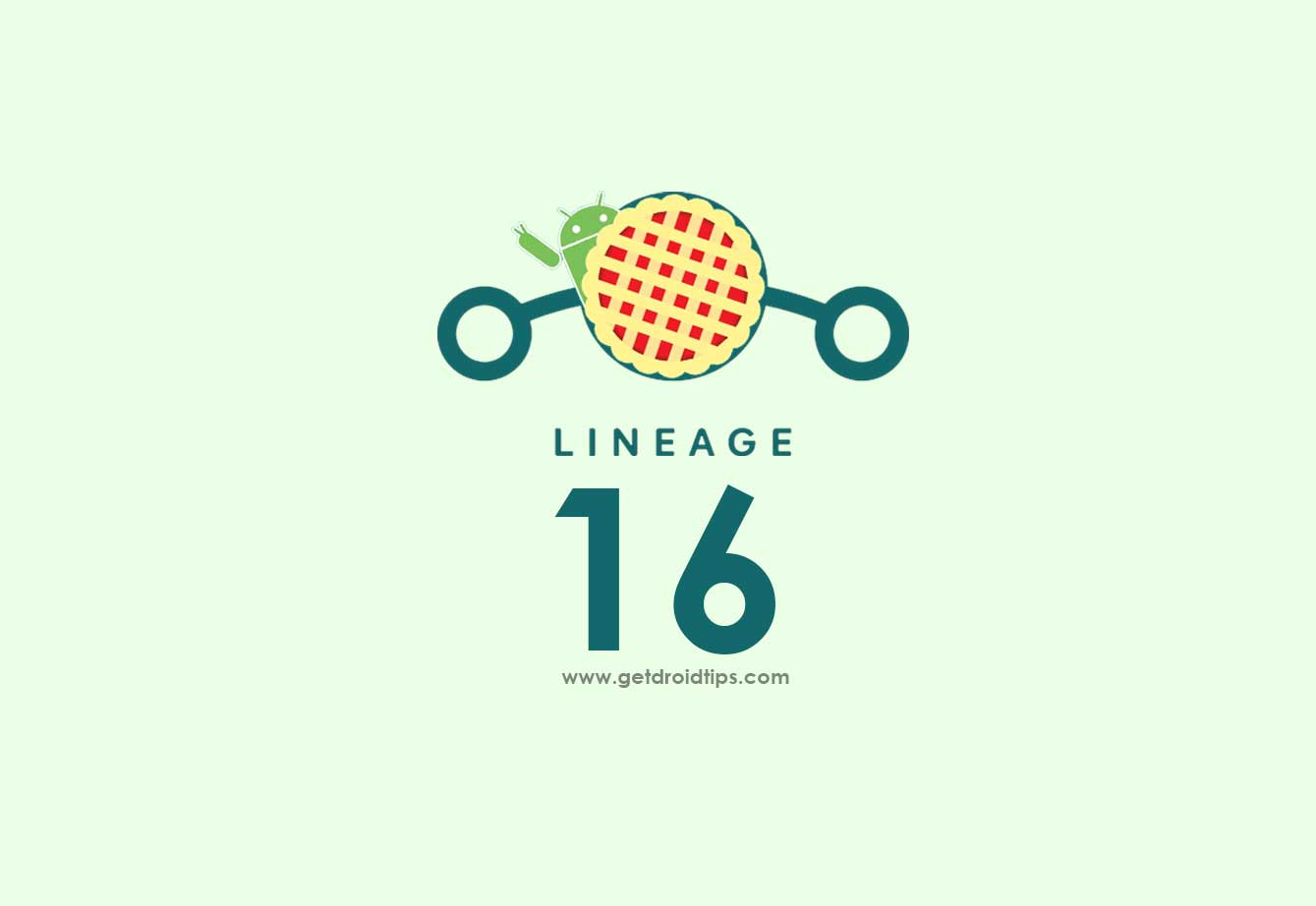 LineageOS is the revamped face of the project Cyanogen Mod. Cyanogen Mod was a pretty popular custom ROM. Later it was taken down. Given its popularity and the rising need for custom ROMs LineageOS came into existence. Lineage OS offers a wide variety of features among which the flexibility it offers for modifications is commendable. It consists of empowering Custom ROMs that enables the user to have better control over their device. It shares the similar vision with which CyanogenMod was formed.
The latest version of LineageOS which is the LineageOS 15.x has brought massive support for around more than 250 devices spread across a number of popular OEMs. As it would happen, Lineage OS 16 when it rolls is expected to hit the like of One plus 5/5T and Motorola devices etc. Being an initial build we can say that it won't really knock into a lot of devices. It will be pretty much based on Android P which will be quite a newer OS itself.
What's on Android 9.0 Pie?
Watch The Video on What's on Android 9.0 Pie.
Android 9.0 Pie is the 9th iteration and a major update of Google's Android OS. The new Android Pie brings a couple of design changes to the successor Android Oreo but the most notable one is the gesture-based navigation system. Other features of Android 9 Pie are New Quick Settings UI design, Redesigned volume slider, Advanced Battery with AI Support, Notch Support, Improved Adaptive Brightness, Manual theme selection, Android Dashboard which Google calls Digital Wellbeing, and more other features.
Features of Android 9.0 P:
Here is the list of top features in Android 9.0 P:
New Notification Panel: With Android P, Google has completely changed the interface on the notification panel. The quick toggle button now resides inside the dark circle while date, time and carrier name have been removed. With the new notification, Google will also let you select the reply from Google's machine learning-powered Smart Replies, which scans your messages and will suggest custom replies for you.
iPhone X Like Notch Support: With phone screens getting bigger and bigger and bezels getting slimmer and slimmer, the smartphone manufacturers now have no room for camera, and earpieces> If you like it or not, Google has introduced Notch supports in Android P for developers to test how their app will behave on devices with notches.
Multi-camera API: Google finally introducing the Multi-Camera API which enables developers to "create innovative features not possible with just a single camera." Also, this feature allows every app to request multi-camera instead of the single camera.
WiFi Round-Trip-Time (RTT): This feature allows apps to receive indoor positioning data at an accuracy of 1-2 meters of your position.
New UI for settings/quick settings: Google once again revamped the settings menu and quick settings after the Android Oreo. With the new settings UI, Google introducing new icons for each settings menu.
Power Saving: In Android Nougat, Google introduced the Doze mode which enables more battery backup while your phone is not in use. With Android P, Google has worked hard to bring the more advanced doze mode with App Standby, and Background Limits to further improve battery life.
Enhanced Auto-fill: Auto-Fill one of the best features which will save all your username and password. Google rolled this feature in Android Oreo and now they have improvised it with Android P.
and more features such as:
New Animation/Transition
Pixel launcher has been improved
Battery saver no longer shows orange warning
About phone screen now shows additional info in a popup window.
Screenshot button in power menu
Text selection zoom (like iOS)
Battery saver can now be scheduled.
Do Not Disturb has been simplified down to a single mode
Volume buttons now control media volume by default
Adaptive Brightness is now much more useful as it actually changes the base brightness level
Hotspot can be turned off automatically if no devices are connected
Rotation can be locked to landscape mode
Lineage OS 16 Official and Unofficial List
LineageOS 16 for Xiaomi device
LineageOS 16 for Samsung device
LineageOS 16 for General Mobile device:
LineageOS 16 for Lenovo device:
LineageOS 16 for HTC device:
LineageOS 16 for Asus device:
LineageOS 16 for LG device:
LineageOS 16 for Google device:
LineageOS 16 for Motorola devices:
LineageOS 16 for OnePlus device:
LineageOS 16 for Sony device:
LineageOS 16 for Huawei device:
LineageOS 16 for LeEco device:
LineageOS 16 for Oppo device:
LineageOS 16 for Realme device:
LineageOS 16 for ZTE device:
LineageOS 16 for Nokia device:
You may like,
Follow GetDroidTips to get all the latest info about Lineage OS 16.