While major OEMs are concentrating on bringing new devices this year, Xiaomi is on a different path. Xiaomi's focus entirely seems to be on its latest offering MIUI 10. In this post, we will know about a possible list of MIUI 10 supported devices. We will also see the major features MIUI 10 brings with it. Today most of the smartphone technology is making use of Artificial Intelligence. Xiaomi is not behind in this one.
MIUI 10 will reflect Artificial Intelligence in its new features it will bring. The new ROM from Xiaomi is focussing on performance speed, a smart camera function. Also, these days we are seeing devices with 6-inch display. So MIUI 10 features will be display friendly that will allow users to utilize the high screen-to-body ratio. It will provide an enriching user experience with bigger display smartphones. Also, MIUI 10 will be based on latest iteration of Android OS ie v8.1 Oreo. It will support control and connectivity with other Mi devices easily.
If you don't know, then MIUI 10 is already rolling for Redmi Note 5 Pro.
List of MIUI 10 Supported Devices
We are breaking down the list of Xiaomi devices as per the timeline in 2018 by which they will receive the MIUI 10 ROM Update. The rollout is initially targetting the closed Beta user group. By the end of June or early July we can expect the public beta to rollout globally.
Xiaomi Device To get MIUI 10 In June 1st/2nd week
Mi 8,
Mi MIX 2S
Mi MIX 2
Mi MIX
Mi 6X
Mi 6
Mi 5
Mi Note 2
Redmi S2
Redmi Note 5
These above devices are to receive MIUI 10 through a closed Beta community. Only those users who are registered for Beta channel will test this ROM. This early version of MIUI 10 may be buggy. The beta community will try it out and let the developer community know if there are is any bugs or glitch in the OS.
China Developer ROM MIUI 10 Open Beta [List of Xiaomi devices]
These are the devices that will receive the open public beta version of MIUI 10 towards the end of June.
Mi 8
Mi MIX 2S
Mi MIX 2
Mi MIX
Mi 6X
Mi 6
Mi 5
Mi Note 2
Redmi S2
Redmi Note 5
Devices That Will Receive MIUI 10 Towards Later of July 2018
This is a broader rollout that will happen to a more number of devices.
Mi Note 3
Mi 5X
Mi 5c
Mi 5s
Mi 5s Plus
Mi 4, Mi 4c
Mi 4S
Mi Max 2
Mi Max
Redmi 5
Redmi 5A
Redmi 5 Plus
Redmi 4
Redmi 4A
Redmi 4X
Redmi 3S/Redmi 3
Redmi Pro
Redmi Note 5A
Redmi Note 4 Qualcomm/Redmi Note 4X
Redmi Note 4 MTK
Redmi Note 3 Qualcomm
Important Features Of MIUI 10
Apart from the MIUI 10 supported devices, let's check out the important features MIUI 10 will bring to the devices.
Faster App Loading
Artificial Intelligence will be a prime factor in MIUI 10. It will smartly detect the App usage and pre-load Apps that will save App loading time. It will overall improve system performance.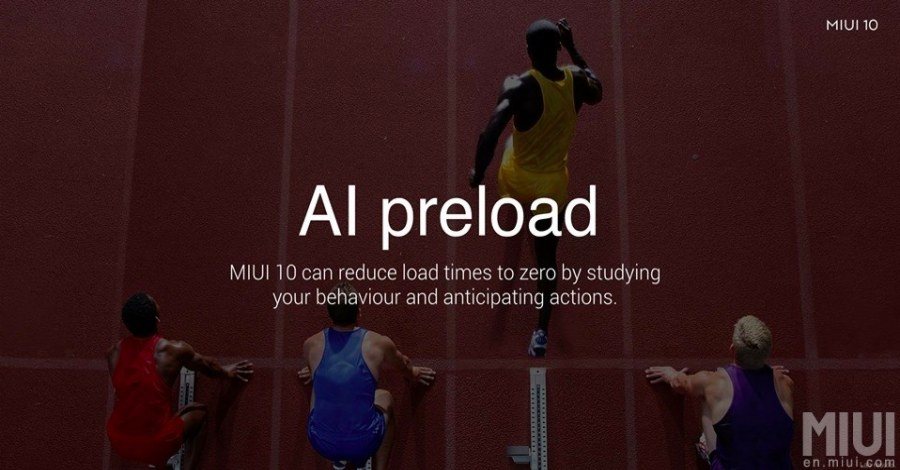 Recent Apps Menu
It enables full-screen display gestures and displays more apps on the screen. It provides the full advantage of the high screen-to-body ratio to the users.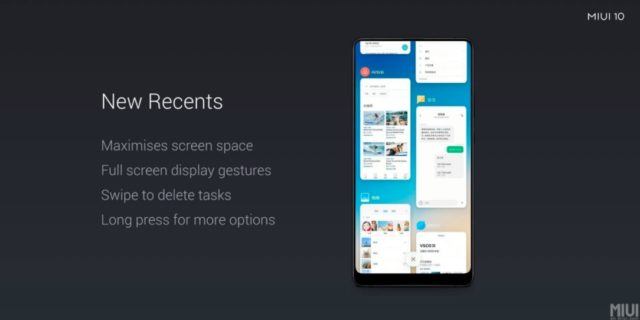 Support for Mi Home Devices
MIUI 10 brings in-built support for Mi Home devices. It empowers the user to exercise direct control on other Mi devices overcoming the requirement of any auxiliary App.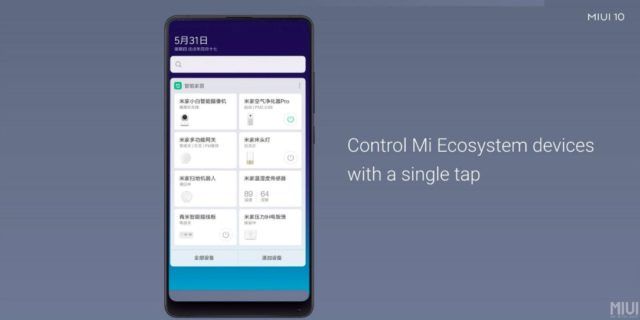 Smart Portrait Mode and Bokeh Effect
Instead of depending on hardware, the portrait mode will be depending on Artificial Intelligence. It will be spanning across both single lens and dual lens camera.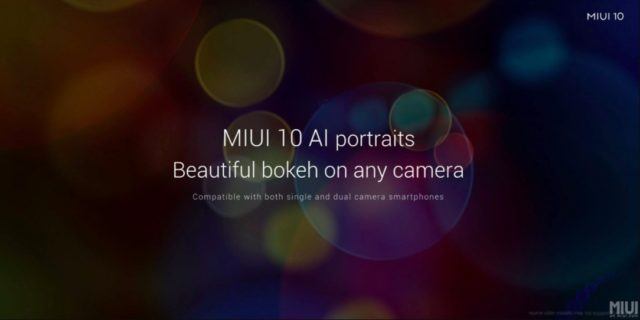 Driving Mode
It's another useful feature that will help users to navigate while driving. Users can use voice commands to navigate through various routes, answer phone calls etc.
So, that was some interesting information about MIUI 10 supported devices list and other cool features it's going to bring. So, watch out for the update when it rolls for your device and enjoys the smart features MIUI 10 will bring. If you have already installed MIUI 10 on Redmi Note Pro 5 do let us know your user experience.