Well, the news of Android 9.0 Pie Operating System rollout has been spread like a wildfire. That is when smartphones users from across the globe searched if their device is supported to receive the update or not. Here is a detailed list of Android 9.0 Pie Supported OnePlus devices and a comprehensive list of features and add-ons that the upcoming update will finally bestow upon its users. Google finally revealed the next version of Android OS called Android 9.0 Pie which is currently Pixel smartphones that are Pixel, Pixel 2, Pixel XL, and Pixel 2 XL. If you have OnePlus 6, then you are lucky to try Android 9.0 Pie on Oneplus 6.
What's P in Android P stands for? Well, Google is notorious well it comes to naming conventions since it has always rolled out new Android updates with just the initial letter and then after speculations and rumors help it popularize among the population, it reveals the exact name. Last year, Google launched the Android O version which took a look at the time before it was revealed that the "O" stands for Oreo. Similarly, Android N stands for Nougat, Android M stands for Marshmallow and so on. Finally today, Google made the surprise by choosing the Android P as Android Pie.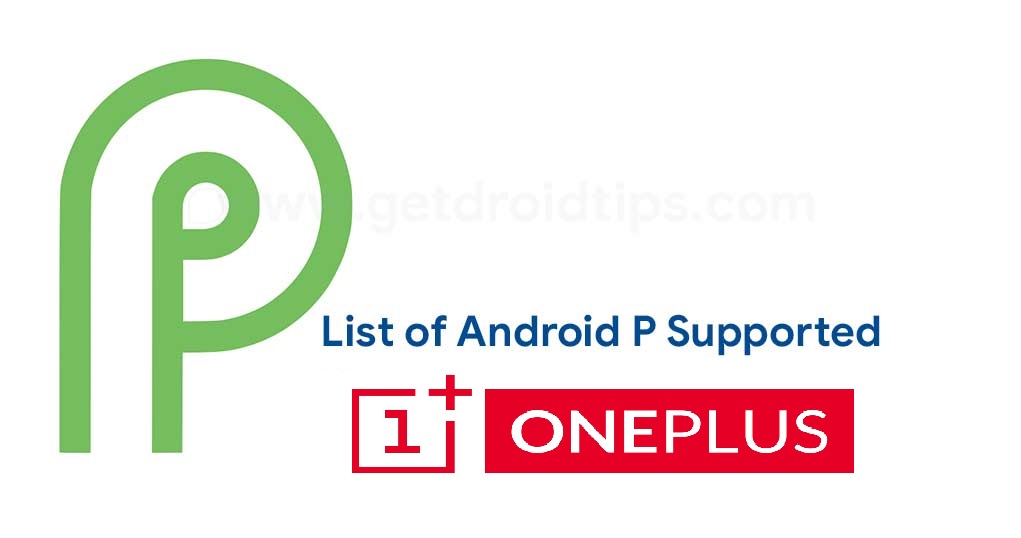 Google earlier unveiled the project treble which allows faster OS update for many devices, however, let's just hope that whatever OnePlus or any other smartphone you are using has been covered with project treble. If yes, then you can expect faster updates. So, if such a project is still ON, you can have a faster update soon.
What is Android 9.0 Pie?
First of all, Android 9.0 Pie is the 9th iteration of Google's Android OS starting from the first version i.e. Donut, then, Eclair, Froyo, Gingerbread, Honeycomb, Ice Cream Sandwich, Jelly Bean, KitKat, Lollipop, Marshmallow, Nougat, Oreo and finally the new Android 9.0 Pie version. After the preview, Android 9.0 Pie is available for Pixel and other beta supported devices. With Android Pie, Google has revamped many UI changes which include the notification panel, Settings, Quick Toggles and more. The main highlighted features of Android Pie is notification panel, indoor WiFi positioning, support for iPhone X-style notches, Material Design 2, Dark Mode, Enhanced Auto-fill, Dual Camera API, Neural network API implementation and many more.
Features Of Android 9.0 Pie
The basic idea behind the upcoming Android 9.0 Pie is that it will have optimized speed, simplicity and new ways to use and extend apps, ew ImageDecoder, new User Interface upgrades with notification trays and messages, Multi-camera APIs and more. Let's dive into the list of features that we know till now.
Protection against Malicious apps: According to the inputs, the new Android OS 9.0 P will have a built-in feature to prevent malicious apps from running in the background and use the mic and camera to spy on the users. It will also have considerable features such as anti-theft apps and other tools.
New ImageDecoder: According to a popular website, Android 9.0 Pie will host HEIC files that were first revealed by iOS 11. Since Apple doesn't have any rights to this codec, it might soon find its way into the new OS update. It will decrease the size of jpeg images by 50% which will help save hundreds of photos more than ever before. It will support 16-bit colors and transparency allowing users to store multiple photos at once.
Stringent blocking feature: Unlike other Android OSes, the upcoming version P might have a stringent blocking feature that will block phones, numbers, private numbers, numbers with no IDs or unknown numbers pretty efficiently.
Support for Bluetooth Keyboard/Mouse: Although it is not entirely validated, a website has quoted that the new Android update will have built-in drivers to support mouse and keyboard enabled with Bluetooth.
Enhanced Power Saving: In light of how important the battery life is nowadays, the new Android version will have an enhanced version of power saving mode that will succeed the Doze Mode that will unveil with the Android Nougat. The new power saving mode will have various features that will keep the battery healthy and long.
WiFi Round-Trip-Time (RTT): The new update will allow apps to detect indoor positioning data with an accuracy of 1-2 meters.
Multi-camera API: As aforementioned, this new feature will allow the users to capture innovative images and videos with add-on features that wouldn't have possible with a single camera. There is much more to it than just this feature.
New Quick Settings/Settings UI: With the new Android version in place, it will change the user interface of the Settings that you have been using ever since you own an Android smartphone. It will give a makeover to these icons making them stand against the crowd.
Improved Notification Panel: Google has been updating the user interface and the experience of using notification panel for a long time now. But with the upcoming Android version, it will completely revamp the feature to include a new user interface and GUI. It will have a toggle button that will decrease the time spent accessing any feature. It will have Smart Replies feature which is powered by Google's machine learning algorithm that will scan the messages and predict suitable replies right at the notification panel.
The lineup of Other Features
Here are few but not limited features that you will enjoy with the 9.0 P Android
Text Selection Zoom
Ability to lock rotation in landscape mode
Improved Pixel launcher
Press the power button to take a screenshot
Simplified Do Not Disturb Mode
Adaptive Brightness settings
Popup window in About Phone section
Neural network API
Automatically turn off of hotspot if no devices are connected to it.
List of Android 9.0 Pie Supported OnePlus devices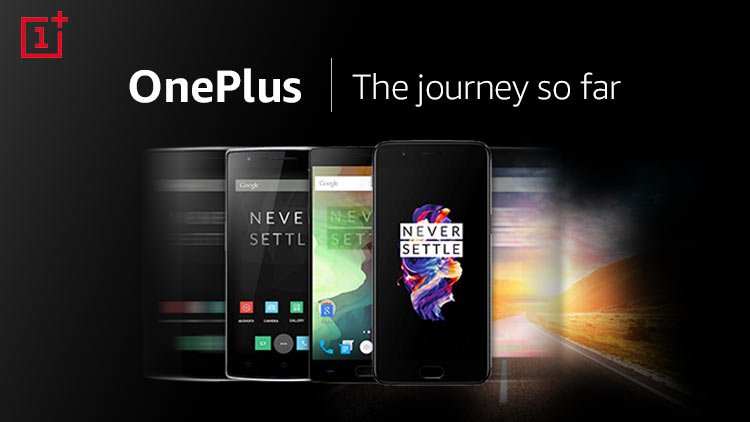 OnePlus is one of the top brands in the smartphone industry as it can compete head-on with industry giants like Samsung, HTC, LG, etc. OnePlus has a vivid smartphone lineup and most of these smartphones will soon receive the stable and official Android 9.0 Pie update after its official launch in a few days. Presently, the new Android OS is limited to a few Google Pixel devices after which, it will be rolled out for other smartphone brands as well. Depending on the carrier and the smartphone manufacturer, the timeline to receive the upgrade can be different. But if you are holding any of this OnePlus smartphone, the upgrade will soon reach out to you.
OnePlus 3
The OnePlus 3 was launched back in 2016. The device went quite popular due to the specifications it offered at a very affordable price. The device comes with a Snapdragon 820 chip along with 6 GB of RAM. Maybe, ths is the reason why this device was a huge success for the OnePlus. Anyways, since OnePlus does not have a huge variety of devices and does like to give the users what they want, we expect OnePlus to roll out an update of latest Android 9 Pie for this 2 years old device.
Estimated date: Yet to be announced
OnePlus 5T
The OnePlus 5T just in case you don't remember was launched last year soon after the launch of the OnePlus 5. This device too was a huge success for the Company. The device comes with a Snapdragon 835 chip inside along with 8 GB of RAM. This was a huge upgrade from the OnePlus 5 which left OnePlus 5 users a bit disappointed. Anyways, the Android 9 Pie is expected to roll out for this device as well.
Download Here
OnePlus 5
The OnePlus 5, a Flagship Smartphone released by the Company OnePlus last year hit many sales. The device comes with a Snapdragon 835 chip inside along with a massive 8 GB of RAM. This device is also expected to receive the latest Android 9 Pie update until the end of this year.
Download Here
OnePlus 6
The OnePlus 6 is the latest Smartphone offering from the Company, OnePlus. The device was released in the markets in the month of May this year. With that being said, the device comes with a Snapdragon 845 chip under the hood. The OnePlus 6 has an 8 GB of RAM. This device is quite popular and is still a good pick for 2018. The OnePlus would be coming with an Android 9 Pie update for this device as well.
Download Here
OnePlus 3T
The OnePlus 3T was launched soon after the launch of OnePlus 3 in 2016. The device is powered by a Snapdragon 821 chip and 6 GB of RAM. This device was also like almost every other OnePlus Smartphone was a success for the Company. That being said, it would be really exciting to see if OnePlus rolls out an Android 9 Pie update for this device.
Estimated date: Yet to be announced
As per the details available, the Android 9.0 Pie will allow Dark Mode in AMOLED screens in OnePlus phones along with a bunch of other features. It is unsure if the smartphone if the devices which are yet to receive Nougat update will receive Android P as an option.
List of Android 9.0 Pie Not-Supported OnePlus devices
This is a list of OnePlus smartphones that will not receive the update citing either these smartphones are incompatible or discontinued.
OnePlus One
The OnePlus 2
OnePlus X