Oukitel is one of the powerful smartphone manufacturing company with some really powerful devices in a run. This post is regarding List of Android P Supported Oukitel devices. For once, I thought it is a small brand with decent on figurative smartphones but when gleaned into its list of devices with its specification, I was bewildered and baffled. The smartphones are really powerful with more than 4GB RAM, 64GB ROM, and much more. Most of the devices are either running on Android Marshmallow and Android Oreo while Android Nougat is comparatively new as not many devices have it. But, Android will soon roll out its 9th Iteration i. e. Android P which is still unnamed as per Google' convention to keep the Android version names under wrap until its formal release.
Google launched the Android P Developer Preview 1 on March 14 so that developers and users with Pixel series of the smartphone could use it and act as a beta tester before the version is officially rolled out. The update was sent to Google Pixel, Pixel XT, Pixel 2, and Pixel 2 XT which received an awesome response from both users and developers. This gave way to the potential information about the features that will be included in the upcoming Android version which will release officially between May 4 and 5 at the Google I/O Conference 2018. This is the same place where Google has been launching its various products including the elaborated list of Android versions. The company will also declare the official name of the version formally, however, there are some potential speculations of the probable names that Google would pick but that will remain under wrap until the formal release at the conference.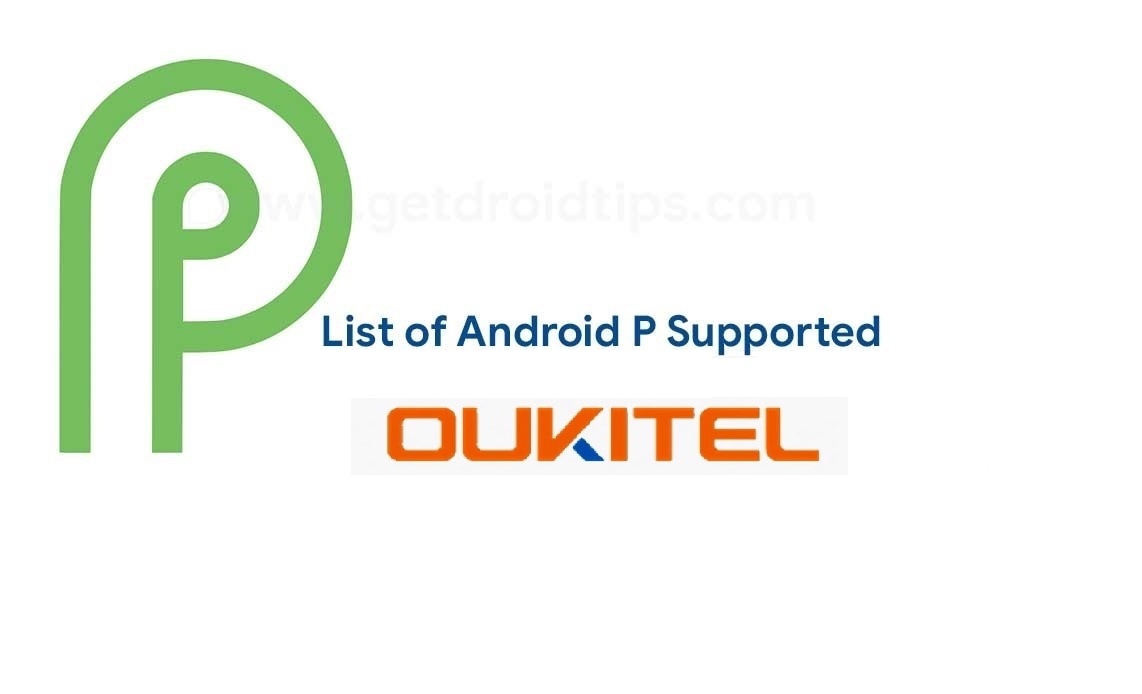 Post-launch, Google will start rolling out the new Android P in smartphones starting August this year. Note that the updates are sent via OTA and it could be delayed based on the make and model. It is because Google has prioritized smartphone brands based on which, it sends updates. Another factor that could delay the process is if your smartphone is locked by a carrier since most of the telecom carrier companies tweak the performance, UI, and settings on the new Android version. If your smartphone was released and rolled out in late 2016, 2017 and 2018, you'll be delighted to get the new Android upgrade on your devices. However, others will have to make other arrangements since if their devices are not eligible for the update, they will not receive it.
Here is a detailed list of features that the new version will bring in your phone. These are the features that make the new update a must have and believe me, if you stick reading it, you'll find a way to get the new version in your phone even if it is ineligible.
What is Android P?
Android P is the official 9th iteration of the Google Android operating systems for smartphones and tablets. Android is currently one of the fastest growing OS in the world along with iOS for Apple products. Google has this custom to introduce new Android OSes every year with added features. While doing so, Google creates a lot of buzz since Android operating systems are released with just the first letter of its official name which is after a delicacy which keeps people guessing the name. Such as, Android M for Marshmallow, Android N for Nougat, Android O for Oreo, so what does Android P stands for?
There have been some speculations and rumors on the internet that Google could name the stable version of the operating system to be launched at the Google I/O Conference 2018 could be Pineapple, Pie, Parfait, Popsicle, Peda, Pancake, etc. Speaking about the interface of the new Android P, when we were successful in getting the Pixel smartphone installed with Android P, we noticed striking changes that literally make the screen more visually attractive. The text on the screen was sharper and Google has paid a lot of attention to how the icons look and work. The notification panel has been revamped and a lot of features have been added in the new update.
What are the Features?
Precise Indoor Directions: Google has maintained the top spot when it comes to searching for the map to your destination. Google Maps work precisely and provides an accurate address to the destination, routes available, time is taken to reach through some transit method, and more. Although it is specially made to help the users reach their destinations, it certainly isn't made to provide maps on how to get from ground floor of a mall to the Zara store on the third floor, does it?
Take a guess because Android P has that very function that will be used by millions of people worldwide. It has a Wi-Fi Round-Trip-Time (RTT) feature that lets the smartphone calculate the distance between access points allowing turn-by-turn directions indoors. It comes with voice assistance that makes it easier to see and hear instructions. It is also capable of handling lights and other electronic devices that are connected to your RTT-scalable mesh router which is literally like a scene straight out of a sci-fi movie.
New Transition Animations: Google has worked really hard on its transitions and that is what reflects when you use it. Especially Settings app where it has added cool icons for every feature and included steady and seamless transition animations that will take the user from one screen to another within a fraction of second with the cool new animation. Moreover, the animation is reversed when the user comes back to the previous menu.
Grab the screen with the Power button: Taking a screenshot of the screen was never too difficult on any Android smartphone. In fact, it got easier and used feature commonly used by millions of users across the globe to grab the screen and save the photos to the Gallery or to send it to someone. But with Android P, you'll find it even more simplified. Simply tap on the Power button for a second, just as you see the various options like Restart, Power Off, etc, tap on the option 'Screenshot' and it will grab the screen. What's more? You can edit the screenshot that you just grabbed right then and there.
No Access To Mic & Camera: Android P actually has many features on privacy and security which have made it one of the most secure OS smartphone. In this particular feature, Android P blocks off all the background apps that may require access to the camera or mic of the smartphone in order to record visuals and voice through a microphone and siphoned off to the third party.
According to the update on Developer Preview 1, the new Android P will provide a UID to every app that is installed on the system. When the app is running, the system gauges the UID, however, as soon as the app undergoes idle state that is it is not being used and currently under background process, the system will prevent the mic or the camera to gain access thus making it secure for intruders and spies. The operating system will instead send empty data file when such instances are recorded.
Alert if the call is being recorded: Consider you are calling someone who is a friend, relative, acquaintance or if he/she is someone suspicious or if you are going to talk about something confidential or sensitive, you would never know if the recipient is using the calls or not. But with Android P, you will get an alert on your phone if the caller or receiver is trying to record your calls. This is one of the imperative security features with the Android P upgrade.
Lockdown mode: Another great feature when privacy and security are the concern is the lockdown mode. Since Android P is more attuned with the fingerprint as the security password to access the smartphone as well as other features citing it has a unified fingerprint authentication feature, it becomes way too important to prevent the phone from being into the wrong hands. With the lockdown, the system will undergo temporary blackout on fingerprints that means, it won't scan and provide access even to the owner of the phone unless other methods are specified when actually setting it up.
Smart Replies & Message Enhancements: Android P comes with an artificial intelligence, particularly for messages. Once you receive a message in the impressive and strikingly different interface, the system will scan for replies and offer a custom reply that you can use to reply right away. You can save the messages in the draft that you can complete right at the Android Messages app.
Upgraded notification panel: The notification panel has received much of the changes that are very easy to spot. The notification panel has received new colors, icons. The notifications that you receive can now be clubbed into categories and you can also dismiss the particular type of notifications that you don't want to receive.
Other Features Of Android P
Here are few other features that we haven't discussed in the above section.
The resetting phone requires a passcode

Unified Fingerprint Authentication Dialog

Autofill in Browsers

Hidden Signal Strength Numbers

Modifiable LTE Signal Bars

Lock onto Landscape Mode

HTTPS as default for Apps

Multi-Camera API

Volume Rocker controls Media

Support for Notches, etc.
Why your smartphone is not eligible to receive an Android P update?
There are quite a few reasons behind why your device is ineligible to receive the new Android P update. First of all, with every Android update, its basic hardware requirements are increased to support its various features and that is what makes them work in the latest smartphone which complies with the hardware requirement. It is also the drivers that need to be installed in every smartphone in order to support the new Android OS and that is when older smartphones are literally neglected by the manufacturers who would rather roll out a new smartphone with needed configuration rather than updating the drivers of older models.
Since there are literally billions of Android smartphones with more incoming every year, it becomes difficult for the manufacturer to update its older series of smartphones to support the new OS. This is why smartphones that are recently released with higher configuration have the capability to receive the update while others will have to workaround with other methods if they really want to use the Android P without installing it.
What to do if your phone is not eligible?
Okay, now that you know why your device is not eligible, here are the methods on how you can use the Android P OS anyhow without actually updating the operating system provided by Google. Is it possible? Well, definitely yes since you can download and install Custom ROMs on your smartphone which is made on similar Android OS with add-ons instead of buying an expensive gadget with Android P installed. lineages is a great custom ROM which is undertaking the development of LineageOS 16 which will have the same features and interface to the upcoming Android P version.