Today it's the age of compact gadgets. We saw a great phase of evolution starting from basic handheld mobiles to smartphones. Now, to make things compact further down the line, we have got smartwatches. As we all know, we can easily take and make calls on it, listen to music, track our fitness and sleep, etc. With each passing day, new technologies are being added to the smartwatches. Talking of wearables, Fitbit happens to be one of the leading gadget makers in that domain. In this guide, we will discuss various aspects of listening to music and podcasts on a FitBit watch.
The process is of course simple. You only need a pair of Bluetooth headsets. Then you need to download the tracks of a music album or a podcast, make a playlist and listen. It sounds that simple, but people always get doubtful when it comes to technology. So, this guide will aim to solve all of those regarding playing music on a Fitbit wearable.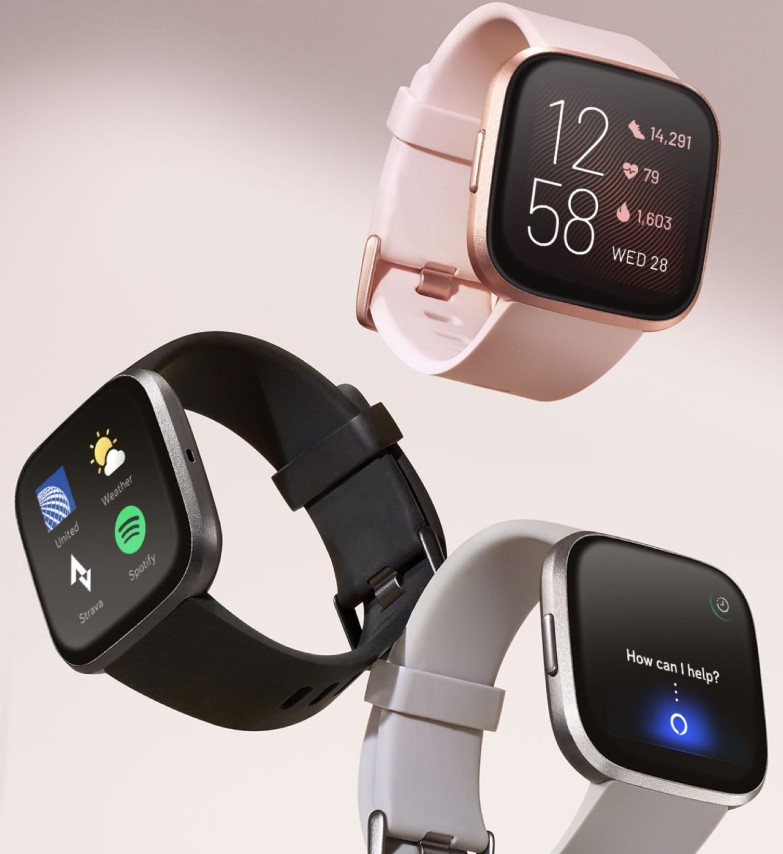 How to Listen to Music and Podcasts on A Fitbit Watch
Let it be a song track or any podcast, you can only transfer it to FitBit if only you own it. This means the corresponding track(s) should not be licensed to somebody else. A user can have Deezer or Pandora music streaming apps. From these apps, they can download playlists and radio stations to enjoy their favorite songs.
If you are melophile, then you will be excited to know that on your Fitbit wearable you can store up to 300 songs. However, this will depend on the size of the file. If it's a regular song file it won't consume much storage space on your device. Otherwise, if it's a podcast that is hour-long, then it will take up more space.
Check it Out | How to Stop Vibrations on Mi Band Tools during Incoming/Outgoing Calls
Supported File Systems
Now, if you are wondering what exact type of file system does a FitBit watch supports, then let us clear the same for you. It will be entirely dependent on what OS you use to download the tracks or playlists. Naturally, we have got the Windows OS and the macOS.
For the macOS user, you can download music files with MP3 and MP4 audio files with support for AAC codec.
Again for the WinodwsOS users, the supported file systems are WMA, MP3, MP4 with AAC audio codec.
Is it Possible to Use Streaming services to Transfer Songs to Fitbit Watch
Only the music that you bought legally those is the ones you can transfer to your wearable. If you have downloaded any songs using paid streaming services, then you will not be able to transfer them to your smartwatch.
Remember
You have to download playlists from the Windows Media Player for your watch. There is no support for third-party app access for the playlists.
Related | How to Stop Receiving Double Notifications on Mi Band Tools
How to Listen to Music on Fitbit Watch.?
Follow these steps to be able to listen to music on the Fitbit watch.
Make sure to download at least 1 playlist
Connect any functional Bluetooth Audio device
Now on your Fitbit wearable open the music player
Tap on a downloaded playlist to open t
The tap on a track from the playlist
Hit the play button and enjoy your favorite song.
It is not necessary to carry your phone around with you in order to listen to any downloaded song or podcast. All you need to do is simply connect your Bluetooth audio device to the watch. Then use the above steps to access your playlists and the respective songs.
Note
If you are in doubt about accessing the music controls, let me clear that up for you. From your Fitbit wearable screen, long-press the back button and at the same instance swipe to the music controls. Using the music control you can change the tracks or control the volume.
Fitbit Music Cannot detect A PlayList
Even when your playlists are intact, it may happen that the Fitbit Music service cannot detect the playlists. Then you can try out the following fix for that.
Open your PC > go to the Fitbit Connect
Noe elect Manage My Music > Click the gear icon you see in the top right corner
tap on Advanced Settings
You have to add the music folder. To do that press + icon.
Now check if your playlists are being detected
So, that was a detailed take on How to Listen to Music and Podcasts on A Fitbit Watch. We hope that you found the guide useful.
You May Also Like,