Xiaomi has always worked very hard in bringing the smartphones in the market that are not just best in terms of features but have an excellent design too. One of their latest smartphone MI A1 is getting an excellent response and most of the users seem to be highly satisfied with this device. It is very much true that they have reviewed this device as one of the best ones provided by the Chinese manufacturer Xiaomi till date. It comes with excellent features and one the feature it has been equipped with is Fingerprint scanner. You might have no idea but the same can also be used for locking apps. In this post, I will show you how to lock apps using the fingerprint scanner on Xiaomi Mi A1.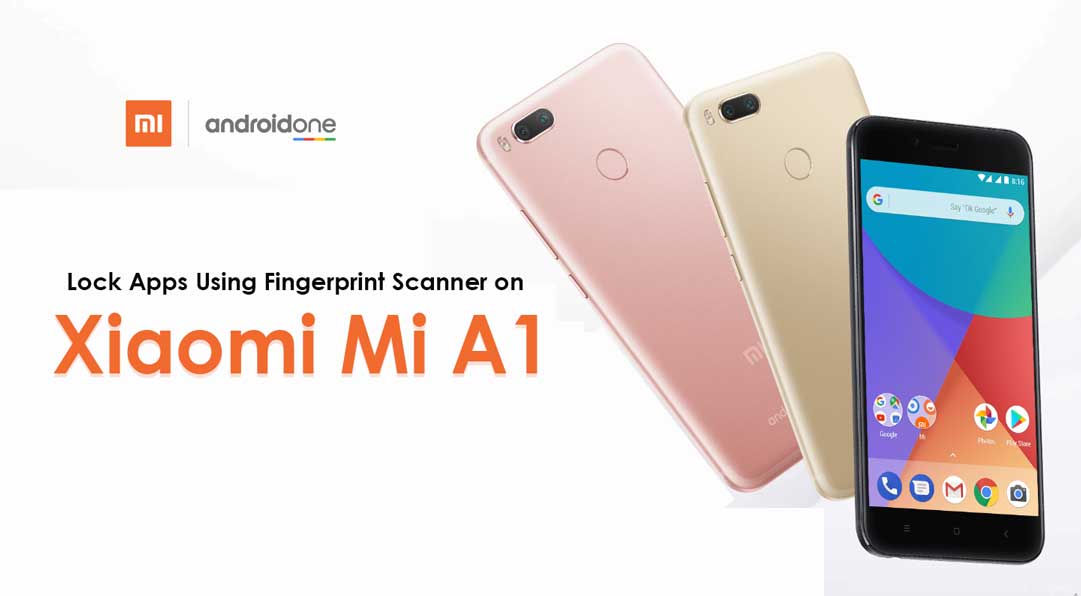 It must be noted that this feature is not present in the device itself. Actually, A1 runs on the stock build of Android Nougat. This is the reason why a few important features are missing. However, the users can take the benefit of API access to Google and third-party apps can help to keep up the pace in this matter very simply. Thus, there is no need for you to worry about anything, check out the below guide to help you on how to lock apps using the fingerprint scanner on Xiaomi Mi A1.
Steps tp Use Lock Apps Using Fingerprint Scanner on Xiaomi Mi A1
First of all simply down APP Lock from the Play Store. Once down, simply run it and you have to draw an unlock pattern after this for security purpose post which you need to enter your e-mail account for backup and other security measures.
You now have access to the main screen of this app. Click "Privacy" option and scroll down to find a list of applications that you want to lock. Tap them simply and grant App lock "usage data access". Next is to click on the option "Permit" and then on "allow usage tracking option".
Now go back to the main menu of the app lock. It is now possible for you to lock any app you want by tapping on the lock icon which you can see appearing in the name of the app. Now before opening any locked app, you need to draw the pattern or have to enter the pin you set earlier. In order to perform this task through fingerprint scanner, click on the "Protect" tab and simply enable the "Fingerprint option.
You can now open any locked app either through fingerprint scanner or by drawing the pattern/pin you set earlier. It is also possible to lock any app through the fingerprint scanner.
In case you need to uninstall any app, you need to draw the pattern/pin you set earlier. Thus you need not worry about this. This method is easy and can be considered without doing much. It really doesn't matter which app you want to lock/unlock with the fingerprint scanner on Mi A1, this is the easiest method that always makes sure of the favorable outcome.