Suppose you are watching an informative video on YouTube, and suddenly the video pauses, or YouTube starts showing you another video. This might hinder your viewing experience as it disturbs the flow you were in a few minutes ago. Be it YouTube or any other video streaming service, accidental touches are one of the common problems. To avoid accidental touches, you can lock the YouTube screen on your phone. Through this guide, we'll tell you how to lock the YouTube screen on iPhone and Android.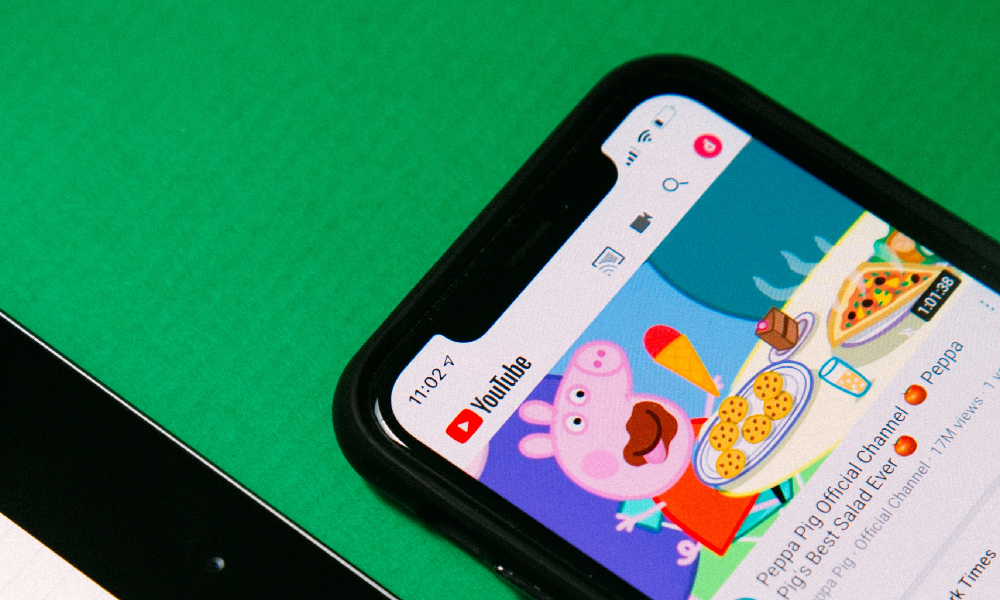 Smartphones, nowadays, come with high touch sampling rate. It simply means that your device can detect and process touch input at a faster rate. Although most of us can intelligently reduce accidental touches, it's tough when you hand over your phone to a child. You may have played a video for your kid on YouTube, and later you realize that the kid is enjoying another video. This is where locking the YouTube screen becomes super useful.
What Does Locking the YouTube Screen Mean?
When you lock the YouTube screen, you can't do anything on the app, such as play another video and minimize/maximize the video. If a video is playing, it will continue to play. So, whenever you hand over your phone to your child the next time, play a YouTube video and then block screen touches. So, they will stick to a single video and you can be rest assured that they won't accidentally delete any important data.
The YouTube app does not have a built-in feature to disable touches. But there's an alternative way to lock the YouTube screen on your mobile phone quickly.
How to Lock YouTube Screen on Android
Unfortunately, most Android phones do not have a built-in feature to block screen touches on apps. However, some phones have the "screen pinning" feature, allowing users to lock a specific app or screen. Go through your phone's settings to check if this feature is present. Alternatively, you can install a third-party app that works with all brands and all versions of Android.
Follow these steps:
1. Launch Google Play Store and search for "Touch Protector". Or, click here to visit the download page.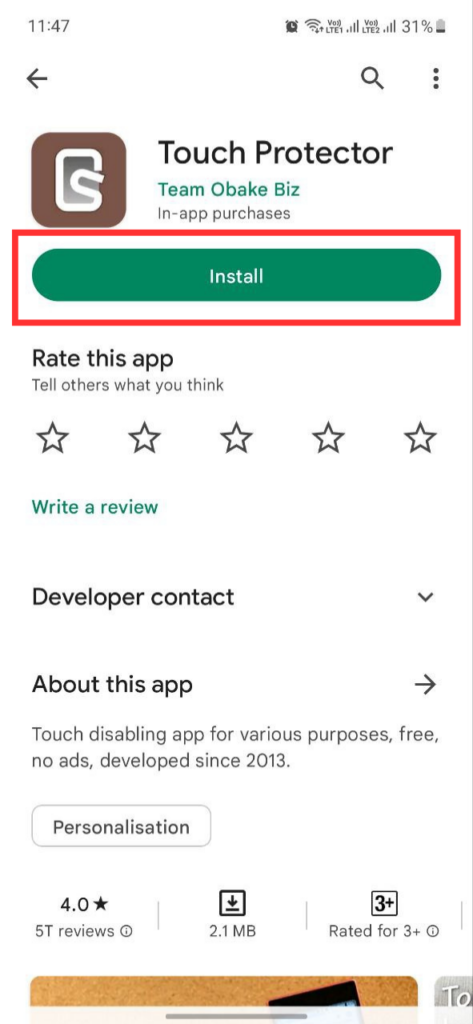 2. Click the "Install" button.
3. Launch the app.
4. Click "Allow" if Touch Protector is asking for permission to send notifications.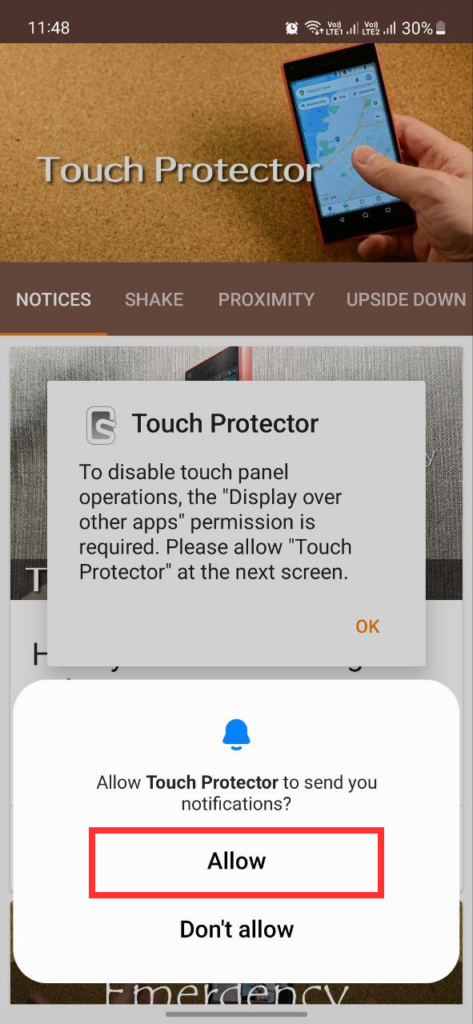 5. Allow the app to "Display over other apps".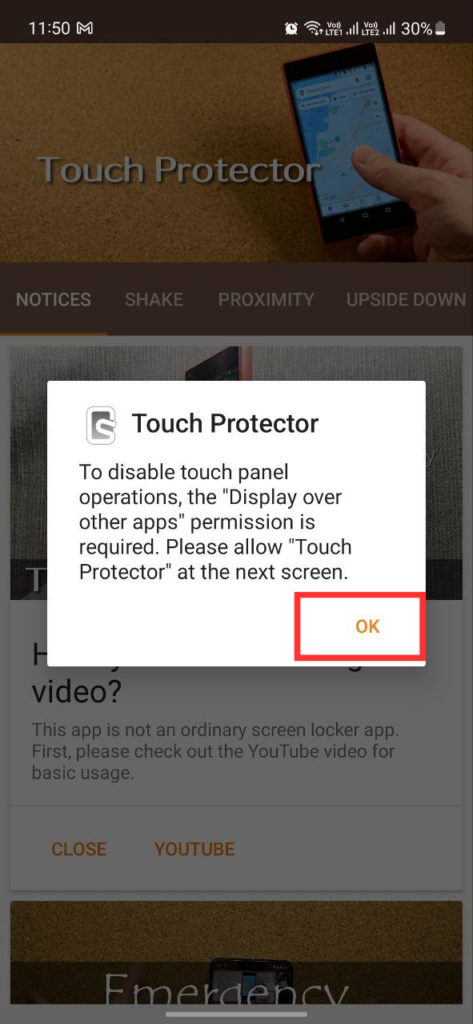 6. Watch the first video to know how the app works.
7. Return to the app and close the first video. It's required only then you'll get the option to disable the screen touches in the status bar.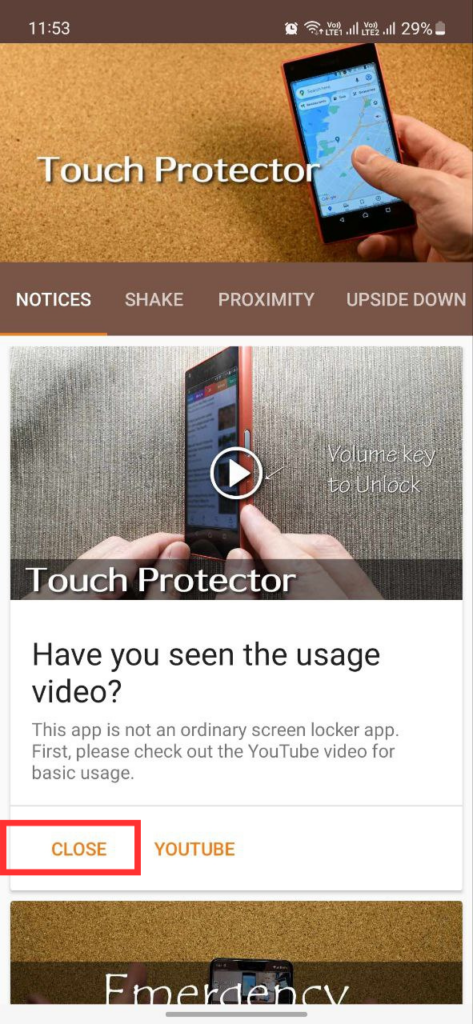 8. Launch YouTube and play a video.
9. Swipe down from the top to open the status bar and tap on "Toch here to lock screen" and you are done.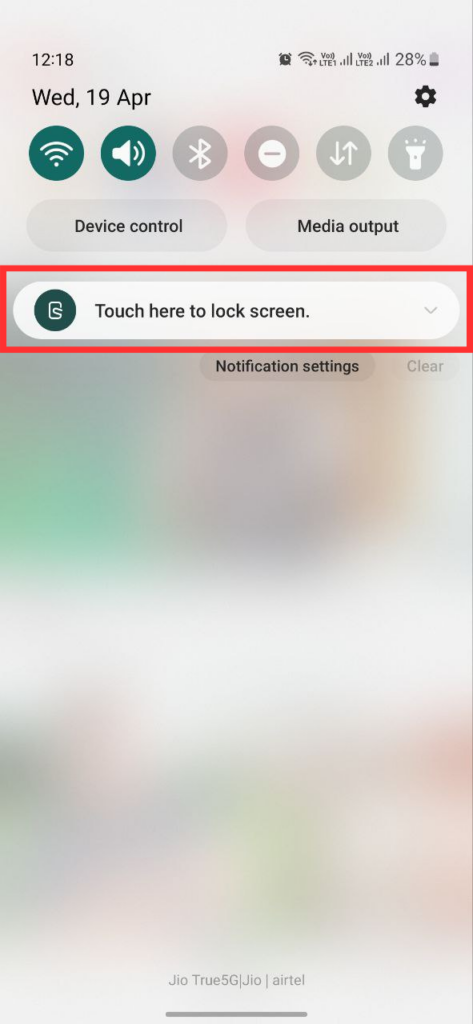 To unlock the screen, press either of the volume buttons. If you feel that the unlocking option is way too basic, you can customize it within the app. There are plenty of customizations to play with within the Touch Protector app. Go through them to find the right fit for you. The best part is that the app works with any app.
We believe that this app works well on your Android smartphone. However, if it does not work, you can use another app such as Touch Blocker or Lock My Touch.
How to Lock YouTube Screen on iOS
Unlike most Android phones, iPhone users do not have to download an additional app to lock touches on YouTube or any other app. We'll use the Guide Access feature that keeps the device in a single app. Here's how to use it on your iPhone:
Go to the "Settings" app on your iPhone.
Scroll down to "Accessibility" and tap on it.
Under GENERAL, tap on "Guided Access".
Enable the option.
Tap on "Passcode Settings" to set the passcode for Guided Access.
Close the Settings app.
Launch YouTube and play a video.
To enable Guided Access on this screen, quickly press the lock button three times. If your iPhone has the home button, quickly press it three times.
Tap on "Guided Access" on the pop-up message.
You can now enjoy watching YouTube without worrying about accidental touches. To disable the screen lock, press the volume button or the home button (if your iPhone has it) and enter the Guided Access password you created in Step 5.
Wrapping It Up
Locking the screen touches can be helpful if the screen is unresponsive or you have the habit of accidental touches. Or, when giving your phone to a kid. In this guide, we explained how to easily lock the YouTube screen on Android and iPhone. We hope this guide was useful to you. Share this guide with someone you know who might be going through the same pain.