In this article, we'll give steps on how to use different macOS default fixes to stop your computer from crashing all the time. It's annoying to see your Mac Mini crash while using an app, but it's worse when it crashes frequently. Many people report their MacBook Pro crashes randomly, while others report Mac Mini crashes after updating macOS Monterey/Big Sur.
It turns out that the crashing isn't specific to Intel-Macs, and more instances of M1 Mac crashing are appearing. Sometimes the crashing is accompanied by three brief beeps or crackling noise.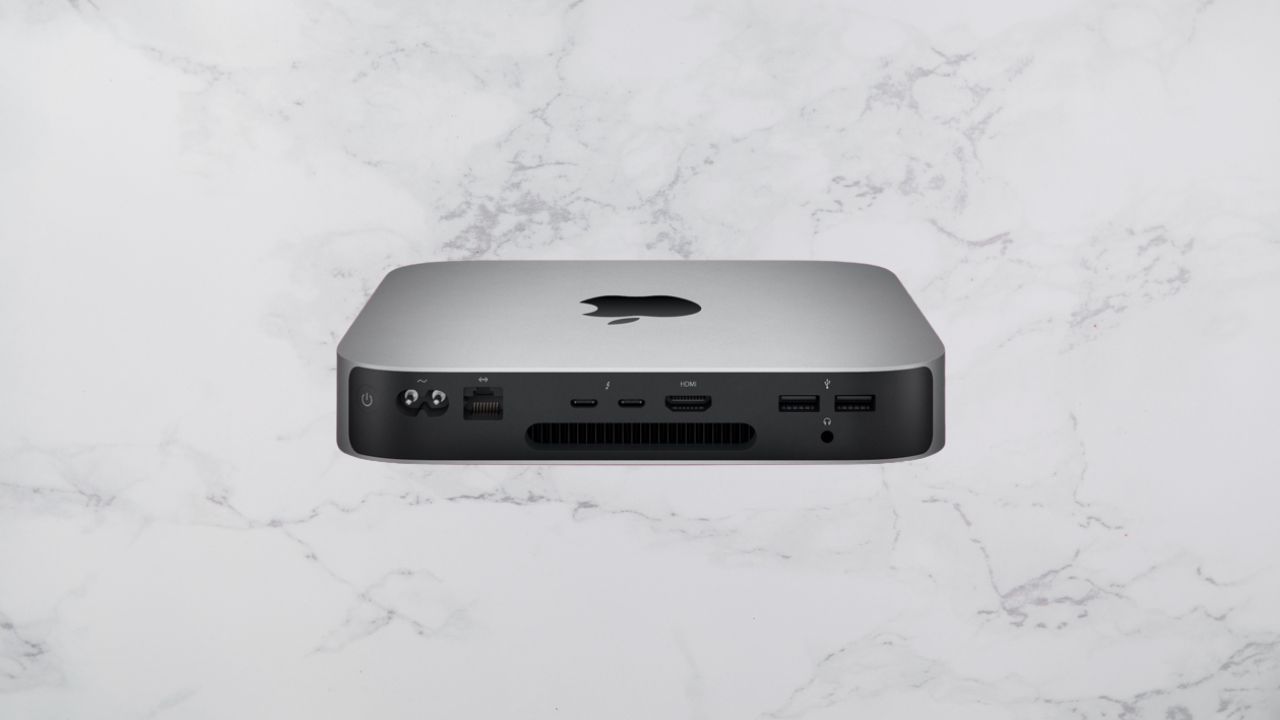 Why Does Mac Mini Keep Crashing/ Shutting Down?
You would probably see a message saying, "Your computer was restarted because of a problem," if your Mac Mini crashed and restarted. Because Mac Mini can't handle installed software or connected devices, they typically freeze before crashing. Its attempt to deal with the frozen Mac Mini is to restart.
Lack of Memory or Storage
If your Mac Mini runs out of memory or storage while serving open apps, especially resource-intensive software like Premier Pro, it may freeze or crash.
High Utilization of the Processor
What program were you using when your Mac Mini crashed? It's most likely a game, a graphic editor, or other CPU-intensive software like Adobe Flash or Java. Additionally, particularly when running multiple such applications simultaneously, you might hear the fans running louder than usual.
Unsupported Software
After installing macOS Monterey, many users might notice their Mac Mini crashing or shutting down more frequently. That's because some outdated apps that don't adhere to system requirements are incompatible with the new OS. Therefore, when these programs cannot respond to a request, they will freeze, occasionally resulting in a Mac Mini crash.
How to Fix Mac Mini Keeps Crashing/ Shutting Down
These are the steps to take if you want to fix the Mac Mini that keeps crashing/ shutting down the issue.
Fix 1: Reset NVRAM
You might realize that your Mac Mini crashes randomly when one or more corrupted or incompatible peripheral devices are to blame. Resetting NVRAM may be able to stop the Mac Mini from crashing because it stores peripheral data. Here's how to go about it:
Step 1: Start your Mac Mini or restart it, then immediately press and hold Option, Command, P, and R simultaneously.
Step 2: Hold the keys down for 20 seconds until the Apple logo appears twice or the Mac Mini boots up twice.
Use Mac Mini normally after it starts up to check if the crashing still occurs. To see if your Mac Mini keeps crashing, you should temporarily stop using any new or potentially defective peripherals. Try to reset the System Management controller if that doesn't work.
Fix 2: Reset to Safe Mode
Safe Mode is a popular way to check if the Mac Mini frequently crashes because of software that loads during startup. It first accomplishes this by preventing the booting of unnecessary system extensions, third-party fonts, and login items during boot. After that, First Aid is run to check the startup disc on your Mac Mini, and unnecessary system caches are removed.
Steps to Reboot Mac Mini Into Safe Mode
Step 1: Switch off your Mac Mini
Step 2: Hold the power button until the startup options window with the Options gear icon appears.
Step 3: Select a startup disc.
Step 4: Hold down the Shift key when you click Continue in Safe Mode.
Step 5: Release the Shift Key
If your Mac Mini doesn't crash while operating in Safe Mode, you should restart it normally to check for the issue once more. We know a startup item is to blame if the problem reappears after a standard boot. To eliminate a possibility, you can delete every login item, add it again one at a time, and restart Mac after each addition.
Fix 3: Launch Disk Utility First Aid
Mac Mini Disk Utility provides a straightforward maintenance process to address file system issues on volumes and discs. You must start your computer in Mac Recovery Mode to check and fix your Macintosh HD with First Aid.
Steps to run Disk Utility First Aid:
Step 1: Start the Mac Mini in recovery mode.
Step 2: After Mac Mini has finished shutting down, hold down the power button until the startup options window with the gear icon labeled Options appears.
Step 3: Click Continue after selecting Disk Utility in the macOS utility window.
Step 4: Click First Aid on your startup disc (Macintosh HD).
Step 5: Once it has finished scanning and repairing the startup disc, click Run > Continue.
By now, the "MacBook keeps crashing" issue ought to be resolved; if not, overheating or other hardware-related problems may have damaged the RAM and logic board.
Fix 4: Update macOS
Consider updating your Mac Mini to the newest version if you haven't done so in a while. You update the operating system along with the firmware and security patches to address any bugs that could cause the Mac Mini to crash. You can select Software Update from the Apple menu under About this Mac.
Fix 5: Reinstall macOS
Reinstalling macOS has been shown to work well in various crash situations, including Mac Mini crashes during startup (after the Apple logo appears, while you were typing the password, or after the home screen appears).
Ways to reinstall macOS without losing data:
Step 1: Boot into Mac Recovery Mode
Step 2: From the macOS utility window, select Reinstall macOS and then press Continue.
Step 3: To reinstall macOS, adhere to the instructions on the screen.
These steps should solve your device's Mac Mini crashing/ shutting down issue. Take these steps and get rid of the issues.