With Apple M1 processors replacing Intel Core i3 and Core i5 on past models, the Apple Mac mini is the first desktop with Apple Silicon. Though Apple Silicon processors have changed the inside of its computers, the exterior has remained the same. It's still milled of one piece of aluminum and finished in bare aluminum, the same as it has been for decades.
But, with the new processor, Mac Mini also comes with new issues. For example, recently, many users started complaining that the Mac Mini is not turning on. But, the good news is that Apple considered this problem and assured their users that they would soon fix it on their new models.
However, what about the current users? Well, don't worry! We have some fixes to resolve the Mac Mini not turning on the issue in this guide. So, let's check them out.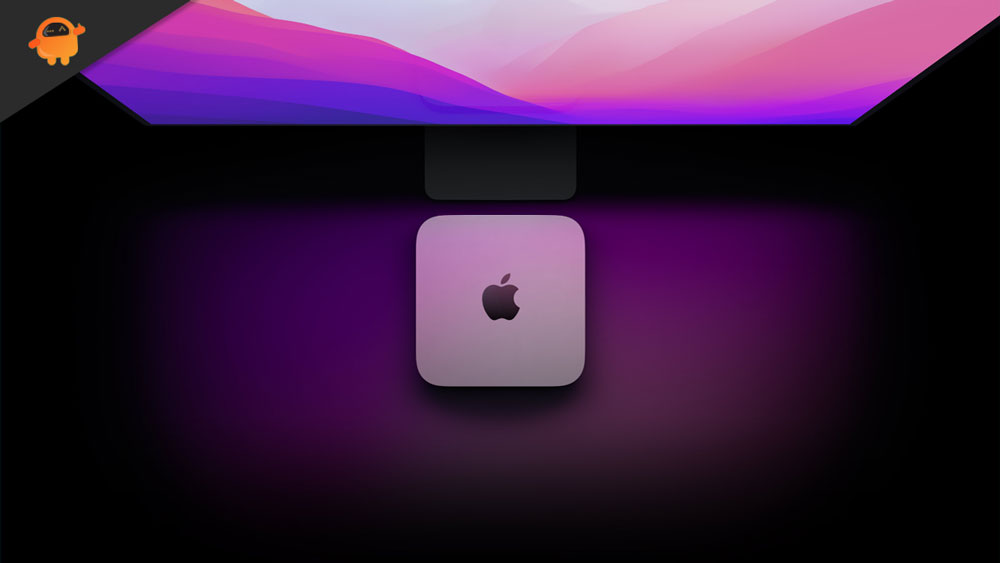 Why Won't Mac Mini Power On?
There are possibilities that the Mac Mini won't power on just because it may not get a proper power supply due to failure to boot up. Also, in some cases, we have noticed that the Mac Mini is facing this issue just because the connection cable may be damaged. But, as we have already mentioned, we have some fixes for this issue. So, if you want to know them, read the guide until the end.
How To Fix Mac Mini Not Turning On Issue
There are several ways to fix the Mac Mini not turning on issue. But, if you are unfamiliar with the fixes, read the guide until the end and apply the fixes mentioned below.
Fix 1: Check to See if the Outlet has Power
It is important to use a working electrical outlet. Using the same power outlet to test another electric device, such as a speaker or mobile phone, is possible. If you are troubleshooting, you should bypass any power strips. Plug your device firmly into the working outlet once you have verified the power outlet is working. You could turn the device on by pressing the power button if you notice any.
Fix 2: Ensure the Mac is Powered
The proper power setup can be checked on multiple different Mac systems. It is therefore important to examine all cables and connectors for visible damage to determine whether the power supply is set up properly. It may be necessary to replace them if they have been damaged. Additionally, ensure that the power supply, extension cord, or computer power connector is firmly plugged into the power socket.
Fix 3: Check the Connections Between My Mac and Monitor
Ensure your Mac is properly connected to the external monitor and plugged in. If your monitor is disconnected, it can look like your Mac isn't turning on. Also, verify that none of the cables or connectors are damaged. It may be necessary to replace them if they are damaged.
A power cable should be tightly connected to the monitor's back panel, and another end should be plugged into a power socket. Moreover, the video cables such as HDMI cables should be connected firmly to the monitor's rear panel and to the video source, such as a computer, gaming console, media player, etc.
Fix 4: Power Cycle Your Mac
If you are still unable to fix the Mac Mini not turning on the issue, then you must try power cycling your Mac Mini, as many users previously reported that this helped them to resolve the Mac Mini not turning on issue. Therefore, you must try this and check if it helps.
However, to power cycle your device, you must first turn off the power button and plug out all the cables connected to it. After that, wait 10-20 seconds, plug all the cable in, and boot it to check whether it is working.
Fix 5: Check The Power Cable
Did you check the power cable? Yes, there are high possible chances that your Mac Mini power cable may have some kind of damage due to which you are facing this problem. So, we advise you to thoroughly check all the cables and verify if there is any type of cut or damage occurring. However, if you find any, then make sure to replace it with the new one.
Fix 6: Check For External Damage
As the Mac Mini is a small device, therefore, there are chances that it may get damaged easily. So, you must make sure that your Mac Mini doesn't have any damage. However, for that, we advise you to check your Mac Mini external body for any kind of damage or dent. Meanwhile, immediately contact an Apple product expert and ask them for help if you find any.
Fix 7: Contact the Support Team
Still on the same boat? Don't worry! You must contact the Apple customer support team or directly hover to the nearest Apple service center. First, you should explain the issue to them, and after that, they will help you resolve the Mac Mini not turning on the issue.
So, that's all on how to fix Mac Mini not turning on issue. We hope that you find this guide helpful. Furthermore, if you want more info or have any doubts, comment below and let us know.