Apple is known for its best-ever Mac machines in the laptop or computer segment across the globe that offers top-notch performance than Windows machines. Though their prices are high and some accessibility features can't be adjusted with other ecosystems, Macs are good enough for long-term usage. Still, it has its issues, something like the MacBook Pro or MacBook Air won't turn on after the battery died, which is irritating.
Recently, Apple officially announced a new Mac M2 lineup in the laptop segment, which is the successor of the last-gen M1 chip that offers improved performance, a new macOS version, additional features, etc. But that doesn't mean that your powerful MacBook Air or MacBook Pro laptop won't have any issues shortly. So, there can be a lot of reasons behind the MacBook won't turn on after the battery died or the battery level runs out completely.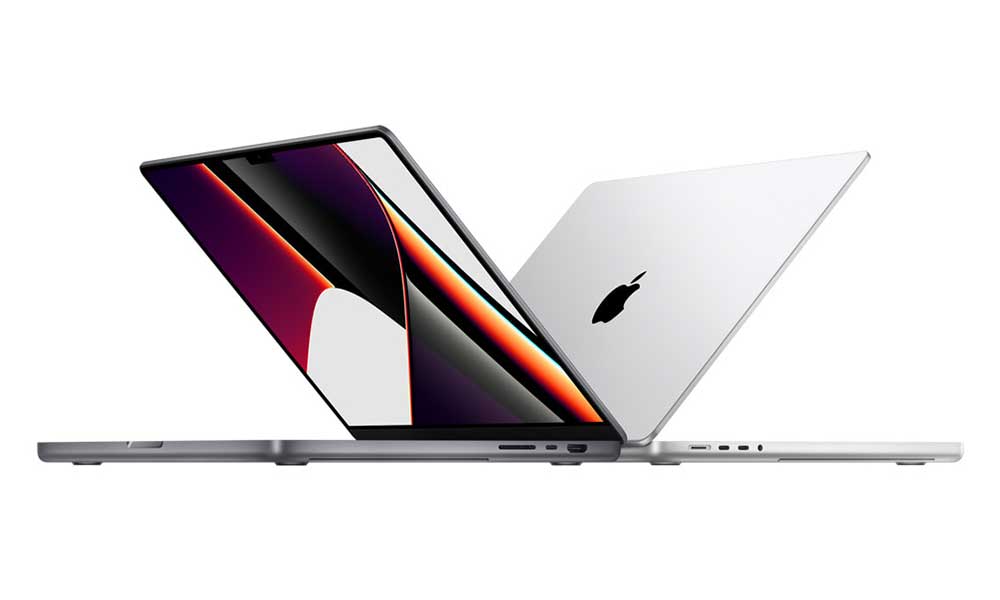 Why MacBook isn't Powering On After Battery Drained or Died?
As we've mentioned, there are a couple of reasons applicable such as the connectivity issue with the power, faulty power cable or adapter, conflicts with external accessories, issues with the temporary system glitch or cache data, and more. Whereas issues with the laptop screen, sleep mode activity, issues with the NVRAM, glitches with the SMC (System Management Controller), issues with the installed macOS system, etc can trigger power-on problems.
Luckily, we've managed to provide you with some of the potential workarounds below that should resolve the specific issue. Ensure to perform all methods one by one until the problem gets fixed. Now, without wasting any more time, let's jump into it.
1. Check for a Physically Damaged Cable and Adapter
First of all, you should cross-check whether you're using a physically damaged power cable and adapter or not. A faulty power cord or adapter can eventually prevent the laptop to get charged and so your MacBook won't power on.
2. Ensure the Charging Cable is Correctly Attached
It's also recommended to check if the charging cable or the MagSafe charging connector is properly attached to the pins or not. You should unplug the charging connector and then reconnect it again. If your MacBook's battery has totally died or the battery level runs out, it may take at least a couple of minutes to start showing the charging status or boot the laptop. So, have some patience.
3. Wait for a While to Avoid Overheating
You can also wait for half an hour or so to keep your MacBook cool down and then you can try connecting the charger to the laptop to power it on. Sometimes heavy use of the laptop might trigger overheating issues in some instances while heavy gaming or video rendering or performing other tasks. Though Mac machines and macOS are extremely compatible with each other to deliver performance without any major heating, you never know what's going to happen.
It's also suggested to keep your MacBook in a cool place and make sure the air ventilation is enough to dissipate the heat. Avoid keeping or using MacBooks under direct sunlight or inside a car or in a congested place where the airflow isn't doing well.
4. Try Using a Different Cable and Adapter to Charge and Boot Your MacBook
Sometimes using a different charging cable and adapter might work for you if your MacBook Pro or MacBook Air laptop still won't power on. The chances are high that somehow your existing cable or adapter is physically damaged or the required power transfer isn't going through to the laptop. We'll suggest you use another cable and adapter on your MacBook to check if it's charging and booting up or not. Don't rush to buy a new accessory before trying.
5. Check if Your MacBook is Already Turned On
Another thing you should find out is whether your MacBook laptop is already turned on or not. Well, you should understand that not powering on and not turning on isn't a different aspect. It might be possible that your MacBook is already powered on but somehow the display or lock screen isn't turning on. If you're also feeling the same thing then make sure to press the Power button on your MacBook.
Now, if you can hear a startup chime but the cooling fan isn't noising or no screen is appearing that means your MacBook isn't turning on. In that case, you can try performing the next methods.
6. Disconnect All External Accessories or Peripherals
Try disconnecting all external accessories or peripherals from your MacBook Air/Pro to avoid performance-related glitches as well as the screen won't turn on. Talking about the accessories or peripherals, it includes keyboard, mouse, power delivery dock, USB Hub, monitor, etc. Once you disconnect the accessories, make sure to check if the MacBook is turning on or not.
7. Try Performing a Power Cycle Method
You can also try performing the power cycle method on your MacBook to ensure there is no temporary system glitch or cache data issue bothering you. A power cycle method can easily close background tasks or programs from the system to prevent additional power usage. To do so:
Press and hold down the Power key on your MacBook for around 10-12 seconds.
You'll basically hear a chime sound > Once done, wait for another 10-12 seconds.
Then press and hold down the Power key for a few seconds to power it on.
8. Check Your Laptop Screen for Any Problem
Ensure to check your laptop screen whether it's working fine or not. Sometimes a physical issue with the display or extremely low brightness can trouble you a lot. So, if there is any physical issue then make sure to get it repaired or connect an external monitor/TV via an HDMI cable to check if the system is appearing on a secondary display or not.
9. Try Booting Your MacBook in Safe Boot
You can try powering on your MacBook in Safe Boot to check if the Mac functionalities are working fine or not. If the Mac is running well in Safe Boot that means your system is fine and some third-party applications or programs are conflicting to power on or turn on the display. You can follow the steps below to do so:
Power On your MacBook while pressing and holding down the Shift key to boot into Safe Mode.
Safe Boot can take a while to start on an Intel-powered Mac.
Press and hold the Power button until you see the startup options appear on the screen on M1 or later-powered MacBook.
Select the startup disk > Press and hold the Shift key > Then click on Continue in Safe Mode.
Next, release the Shift key, and you'll see the Safe Mode watermark in the top-right menu of your screen.
Once in Safe Mode, you may be able to run specific checks and can find the rogue program.
If you want to boot in normal mode again, simply restart your MacBook from the system.
10. Check for Faulty RAM or Keyboard
You should also check out the faulty RAM or keyboard on your MacBook to ensure there is no issue with the internal hardware. If the RAM or keyboard has some issues then your machine won't power on even after charging the battery. If you're not a tech geek or don't want to mess with the factory-fitted screws then make sure to hire a technician who has expertise in repairing Apple MacBook and then reinsert the RAM stick to the slot properly as well as check the keyboard inputs.
11. Reset the NVRAM
NVRAM (nonvolatile random-access memory) on Mac is a tiny memory that is useful to store specific settings and access them quickly without loading them from the beginning. PRAM (Parameter RAM) also stores similar kinds of information. You can try resetting the NVRAM on your MacBook to ensure there is no temporary glitch or cache data issue with the system. It's easy to perform and doesn't affect the data.
For Intel-powered MacBook:
Press and hold down the Command+Option (Alt)+P+R keys together to turn on the MacBook.
Just keep pressing the keys until you hear the MacBook startup chime sound to restart again.
Once the second reboot sound appears, release the keys, and your Intel MacBook will reset its NVRAM.
For M1/M2 MacBook:
For the M1/M2 chipset-powered MacBook, the machine and system automatically check for NVRAM whenever it boots up suddenly from the shutdown due to some unexpected reasons. (We're not talking about the normal reboot process). If something goes wrong with the system or memory, your M1/M2 Mac will automatically reset its NVRAM. So, you don't need to worry about it.
12. Reset the SMC
SMC means 'System Management Controller' which works to control thermal management, power supply, battery charging, video mode switching, sleep and wake mode, system hibernation, LED indicators, and more on Macs. If you're having issues with the Mac display, keyboard backlights, can't boot the system, slow performance, etc then resetting the SMC might come in handy. To do so:
For Intel MacBook:
Shut Down the Intel-chipset MacBook first.
Next, unplug and reconnect the power cable.
Press the Shift+Ctrl+Option (Alt)+Power button at the same time.
Now, release all keys at the same time > You can see the power cable flickering light.
Finally, restart your MacBook to check for the issue.
For M1/M2 MacBook:
There is no genuine way to reset SMC on M1/M2 MacBooks. So, you can't perform an SMC reset on M1/M2 MacBooks. Apple has intelligently integrated SMC functions in the M1/M2 chipset out-of-the-box and M1/M2 chip automatically performs the SMC reset whenever required. So, if you're having any issues, simply shut down your M1/M2 Mac and then wait for around a minute. Finally, Power it On to check for the issue.
13. Try Running Disk Utility in Recovery Mode
The chances are high that your MacBook is booting but the macOS isn't loading up properly due to the corrupted disk drive. If that's the reason behind such an issue at your end, make sure to run the disk utility tool in Recovery Mode by following the steps below.
Reboot your MacBook then quickly press and hold down the Command+R keys together to boot into Recovery Mode.
When your MacBook starts in Recovery Mode, you'll find macOS Utilities.
Next, click on the Disk Utility tool > Find the specific disk drive where the OS is installed and select it.
Then click on First Aid > Disk Utility will now track down the errors with your disk.
If potential disk errors are found, it'll ask for your permission to repair them.
Wait for the process to complete and then reboot.
From the Recovery Mode, you can also restore your MacBook from a Time Machine backup or install/reinstall macOS again.
14. Use Configurator 2 to Upgrade the Firmware
Still, you're facing the MacBook Pro / Air Won't Turn On issue After Battery Died or Drained Completely. Well, in that case, you can try using a second Mac machine running Apple's Configurator 2 software to upgrade the firmware on your problematic MacBook. To do that:
You'll require a secondary Mac, a USB to USB cable, an internet connection, and Apple's Configurator 2 software.
Now, connect both the Mac machines via the USB to USB cable with each other.
Open Apple's Configurator 2 software on the secondary MacBook.
Next, long-press the Power button+Right shift+Left Option/Alt+Left Control keys altogether on the non-working MacBook.
If you're unable to press all of these key shortcuts together by yourself at the same time then you can ask someone to help.
Wait for around 10 seconds and then release all keys except for the Power button (keep it pressed).
Your M1/M2 MacBook should appear in the Configurator 2 software to check for potential issues.
15. Reinstall macOS
If none of the methods worked for you then make sure to reinstall macOS on your MacBook after booting into Recovery Mode by following the steps below to freshly use the system and get the machine working again like before. Just boot into the macOS Utilities screen manually and then select Reinstall macOS. Confirm the task and select the specific disk drive where you want to reinstall the macOS then wait for some time to get it installed completely. You can follow this link to easily reinstall macOS via the macOS Recovery menu.
That's it, guys. We hope this guide was helpful to you. For additional queries, you can comment below.