Operating Systems are the main heart of any PC or laptop. There are different OS aka Operating Systems which you can choose from. Microsoft's Windows, Linux, or Apple's macOS. There can be various reasons why you would want to reinstall an OS on your system. For the topic at hand, we are talking about the macOS. It might be because your macOS is not working as fluid and smooth as it used to be before, or you are experiencing some software issues or complications. Besides, you might be upgrading your Mac, which requires you to wipe off the data stored in the macOS.
Or the important scenario would be you have a crashed macOS, not at all working on your PC. Well, in that case, reinstalling macOS is the only solution. In this post, we will give you some steps which will allow you to reinstall macOS using the recovery partition. Notably, macOS is installed via a software update meaning that there is no physical disk available. Thankfully, Apple now allows its mac users to install macOS via the Recovery. So, with that being said, let us take a look at the article itself: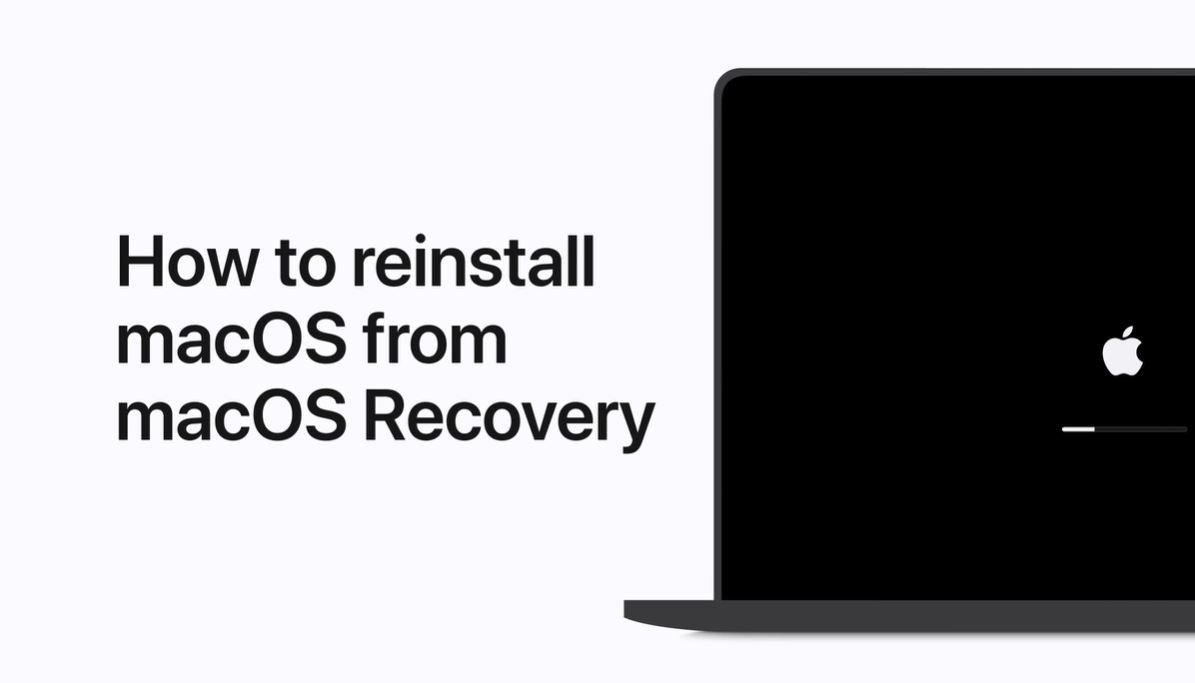 How to Reinstall macOS from macOS Recovery
Well, first things first, if you are reinstalling mac, make sure that the data on your device is completely backed up. However, if you are using iCloud Drive to sync all your Documents and Desktop in the cloud, you have one less thing to worry about. As the data is completely secure in the iCloud. Make sure that you have a strong internet connection and your Mac is plugged to a power source.
Turn on your Mac and press and hold the combination of keys mentioned below:
– Command+R
The Command+R combination key will let you reinstall the latest macOS that was installed on your Mac.

Once you see an Apple logo pop-up on your Mac's screen, you can release the buttons.
Then you will be asked to enter the password to continue.

Once that above is done, you will be shown a macOS Utilities window. This confirms that you have started macOS from Recovery.

Out of the number of options, you have to choose the second one, i.e. Reinstall macOS.
Click the Continue button.
Now you need to follow the on-screen instructions, like which disk would you like to install, etc.

Once that is done, the installation of macOS will begin and you have to give some time to the Mac to complete the installation.
Notably, your Mac will restart several times during the process. So, that is nothing to be worried about.
Wrap Up!
So, there you have it from my side in this post. I hope you were successful to reinstall macOS using Recovery on your Mac by following the above-mentioned steps. Make sure that you go through the entire steps first so that you do not miss out on any steps. Let us know in the comments below if you liked this post and would want us to cover anything else related to macOS.
In the meantime, if you liked this content and want to read more content, for more such awesome coverage, you can head over to our check out our Windows Guides, Gaming Guides, Social Media Guides, iPhone, and Android Guides to read more. Make sure to subscribe to our YouTube Channel for awesome videos related to Android, iOS, and Gaming. So, until the next post…Cheers!