WiFi is an integral part of our work lives. While using our Macs, we rely on a stable WiFi connection for almost everything. Therefore, if your WiFi is not working, you may feel like things have come to a grinding halt. But don't worry! WiFi issues on macOS Ventura are quite easy to resolve. So, let us tell you about some common macOS Ventura WiFi Not Working issues and their straightforward solutions.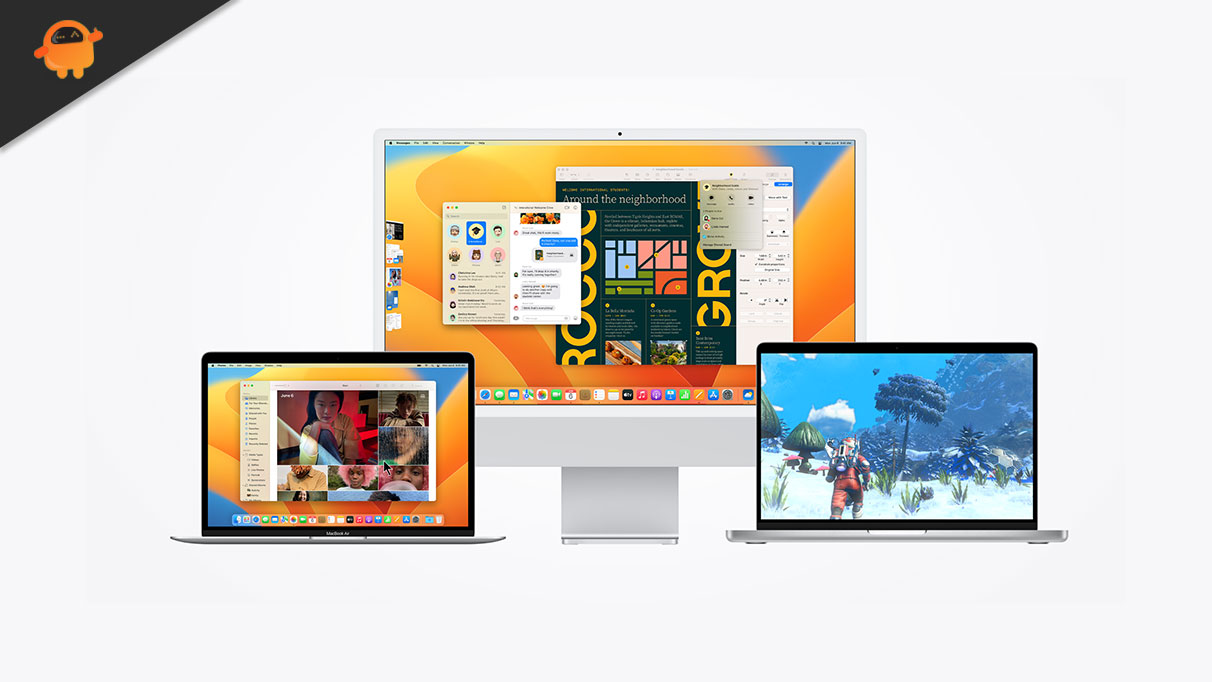 Find the macOS Ventura WiFi Not Working problem
Before resolving your WiFi issue, you need to understand what to fix. Is it your app/ browser, router, or Mac itself? You can do this in a few easy steps.
1. Check your connection to other apps
You were working on Skype/ Twitter, and your WiFi suddenly disconnected. So, before cursing your router or Mac, you must try to open other apps and see if your WiFi is working with them. If yes, there is a problem with the app, not your network connection/ Mac. You can restart the app, and the issue will be resolved. If you encounter this problem with a web browser, you can clear your browsing data, which should fix the WiFi not working issue.
2. Restart your Mac to know the macOS Ventura WiFi issue
If the problem persists with several apps, it would be a good idea to restart your Mac. This will flush out temporary files on your system and might as well fix the issue.
3. Try using other devices
If restarting your Mac doesn't do the trick, your router may have a problem. To confirm this, you can connect your smartphone or tablet to the same WiFi connection. If your smartphone or tablet faces similar issues, it means there's a problem with your router. So, you can connect your Mac to another network and start working again.
If other devices connect properly to the same network, it implies your Mac has some issues. So now, you need to fix WiFi not working problem in macOS Ventura.
Methods to Resolve WiFi issues on macOS Ventura
1. Switch your WiFi off and on
You may try toggling off WiFi on your Mac, switching off your router, and then waiting a few seconds before turning it on again. It might do the trick if there are small network glitches or your router is overheated.
2. Delete your DNS cache
If switching WiFi off doesn't work, your Mac may have some technical issues. So, the next step is to flush its DNS cache. DNS matches URLs to IP addresses. Therefore, if you visit a website frequently, your Mac stores the information so that it doesn't have to look for it every time. If there is a problem with that cache, it could prevent your Mac from connecting to websites.
You may manually clear or use any software to clean your Mac's DNS cache, which could fix WiFi issues on your device.
3. Change DNS server to fix macOS Ventura Wifi not working issue
If clearing the DNS cache doesn't solve the issue, you can try changing the DNS server of your Mac. Your device is configured to your broadband provider's DNS server, and it will not harm to switch it. Google provides free DNS servers, and you can access them in a few easy steps-
Navigate to the Apple menu, choose System settings and find WiFi in the menu bar. From there, tap on the "I" button
Click DNS
Use '–' to remove the existing DNS server.
Click '+' to add a DNS server and type: 8.8.8.8
Press 'OK' and restart your browser
4. Reset WiFi settings
If WiFi bugs persist on your macOS Ventura, we advise you to reset the WiFi settings on your device. This will wipe out all network system files and reset the WiFi module. You can do this in four simple steps-
Switch WiFi off on your Mac device.
Navigate to Finder and press Shift+C.
Paste location- /Library/Preferences/SystemConfiguration and click Go.
Select the following files and move them to Trash-
apple.airport.preferences.plist
apple.network.eapolclient.configuration.plist
apple.wifi.message-tracer.plist
plist
Now, restart your Mac and try reconnecting to WiFi.
5. Remove old WiFi networks
Once you connect to a WiFi network, your Mac remembers it until you remove it. That makes reconnecting with the same network easier. However, if you had previously connected to an insecure WiFi network and are now in that network's range again, your Mac will try to reconnect with them. It could interrupt your present network. So, it is a good idea to remove old WiFi networks.
6. Reinstall macOS Ventura
If none of these steps worked, it might be time to reinstall macOS Ventura. Ensure you restart your Mac in Recovery mode and select Reinstall macOS from macOS Utilities. You must back up your Mac before reinstalling macOS Ventura. This should help you in fixing the issue.
There can be many reasons behind macOS Ventura WiFi, not working issues. However, there is always a solution once you identify the source of your problem. If the problem persists, let us know in the comment section below.