Zoom has been the primary tool when it comes to meetings. It offers many benefits; it's adaptable, offers free services, and has good usability. But after the recent update, many people face problems installing the application. Zoom needs an update, as it tends to fail every time. In this post, we'll take you through some practical steps to solve macOS Ventura Zoom Not Working problem.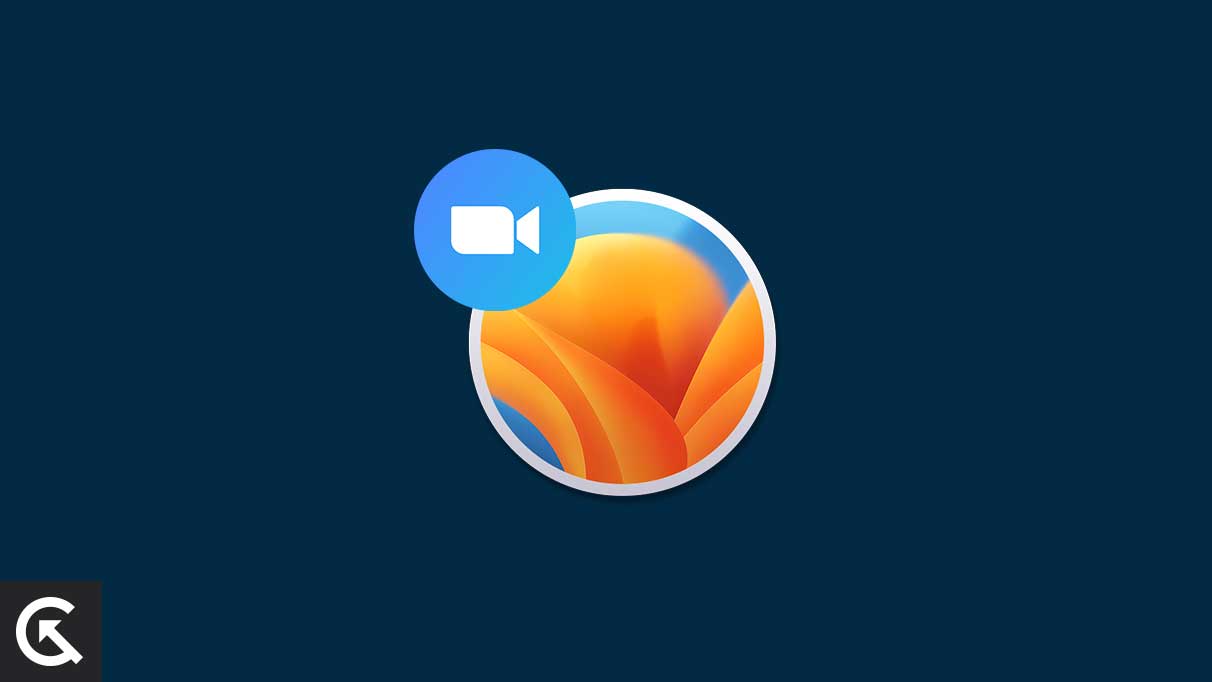 Try these measures when macOS Ventura Zoom Crashing or If Not Working
Zoom suggests many options which you can give to try and fix the issue. You don't need any additional applications to resolve the issue. Here are some small methods which you can consider when macOS Ventura Zoom is Not Working:
Ensure no other video-related applications are open in your system.
Check the Zoom server status and connect with their support team
Grant necessary permission to Zoom like storage and other access.
Consider turning off the firewall on your Mac.
Check on your Wi-Fi connection and connectivity.
Try to exit and try again.
People have been reporting about macOS Ventura Zoom not working when updating to Ventura. Then consider following these steps.
1. Force quit Zoom meetings on your Mac
The first step is to open your laptop and select the Apple logo on top of your device.
2. Now click Force quit on your screen.
3. Choose which application you want to force quit. Select the Zoom meeting application and click the force quit at the bottom.
After waiting a few minutes, you can start your application again, and you'll notice the application is working correctly.
2. Obtain a new version of Zoom
The macOS requests you to update the application, but you may uninstall and reinstall it. You don't need to do that. Instead, get the updated version, and you won't face macOS Ventura Zoom Not Working problems.
Visit the official website of Zoom and click on the download button from your device.
2. By clicking the download button, you can easily install the application on your Mac, and then you need to open Zoom. Pkg from your download folders.
3. After clicking the download button, you must repeat all the steps to set up the zoom application on your device.
You need to download the application while there's Zoom already installed on your device. You'll obtain the newest version and not face the problem of updating it in your macOS.
3. Reinstall Zoom on your Mac
You can also consider uninstalling and reinstalling the application from the official website.
Uninstall the Application you have on your macOS.
2. Visit the official website, download the application, and follow the prompts.
3. Allow downloading from unknown sources so you can efficiently install the application. You need to give access to storage and other files, and you're ready to go. The latest version of Zoom will be installed on your Mac.
4. Reboot your Mac to fix macOS Ventura Zoom Not Working
After installing the new version, if you're still facing macOS Ventura Zoom Not Working, consider rebooting your Mac. It can fix minor points with the software and help you get access to the application.
To reboot, click on the Apple logo and choose the restart option. After waiting for a while, you'll be able to get access to the application. You can also evaluate by referring to Zoom's official website if you still cannot gain access.
All these ways will help you with macOS Ventura Zoom Not Working problem, and you'll be able to fix it. We hope you find this helpful and that you received valuable information from this post.
For more troubleshooting guides, follow GetDroidTips!