With the plethora of laptops available on the market right now, it is hard to determine which one suits our needs and what kind of laptop we should buy. Two of the most popular brands in the laptop niche are MacBooks, which are made by Apple, and ASUS laptops, made by ASUS. Both laptops are very different from each other and each of them stands out in its various aspects.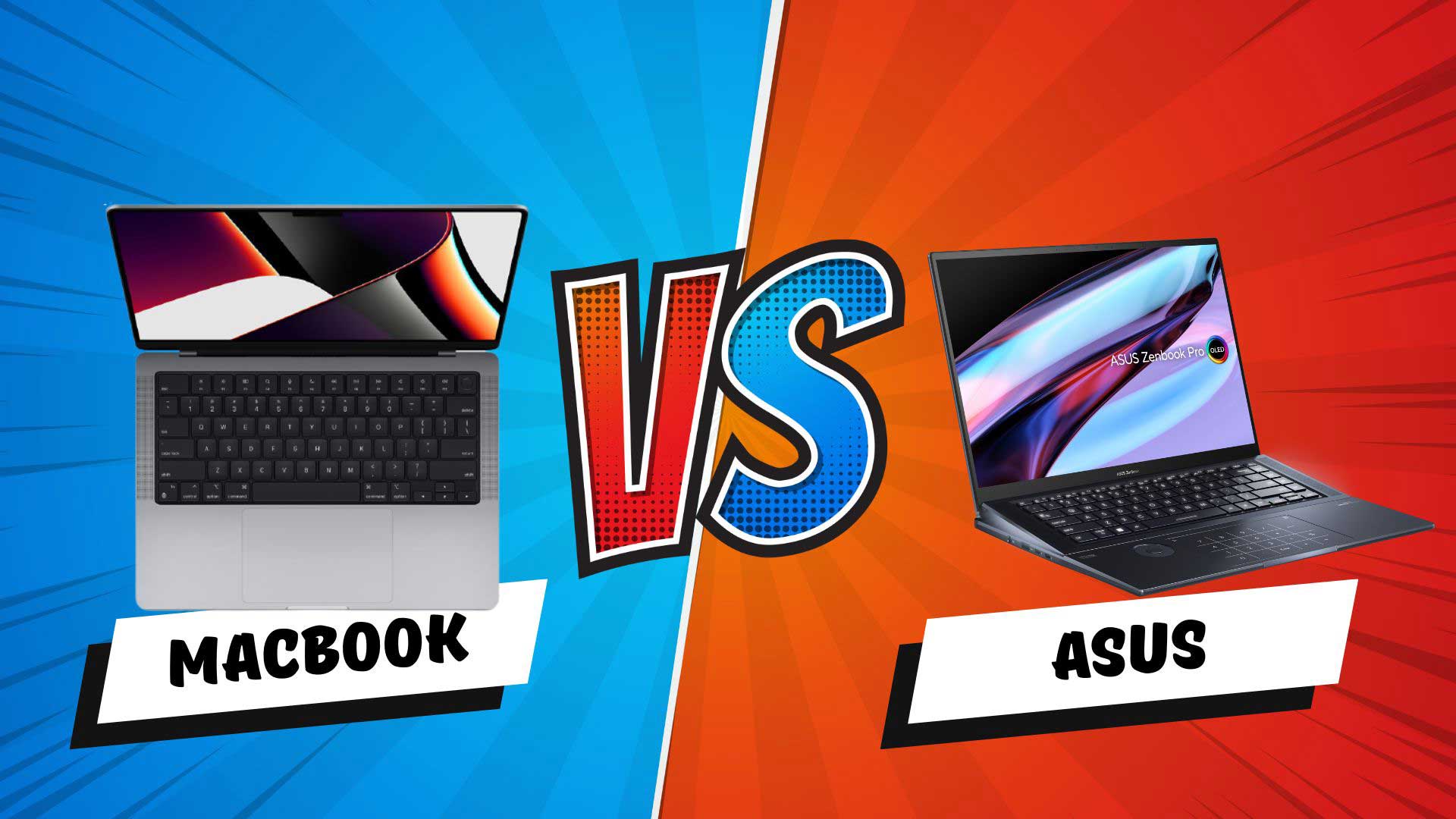 So, if you are confused between the two and can't decide on which one to buy, you are in the right place. In this article, we will take a deep dive into these laptops and compare them side by side, listing the pros and cons of each. By the end of this article, you will be able to decide the better of the two for you. So, keep reading!
Design and Build Quality
Let's start off with the design. The design is what we want to consider first when buying any laptop. As for the MacBooks, they have a sleek and minimalist design, with a unibody aluminum construction. MacBooks like the MacBook Air 13" and the MacBook Air 15" are some of the thinnest laptops you can find on the market.
In fact, the MacBook Air 15" is the thinnest 15-inch laptop in the world. Even the MacBook Pro models have a sleek design and excellent build quality. Do keep in mind that the Pro models can be a bit bulky. However, if you want the Pro performance, it should be that big of a problem.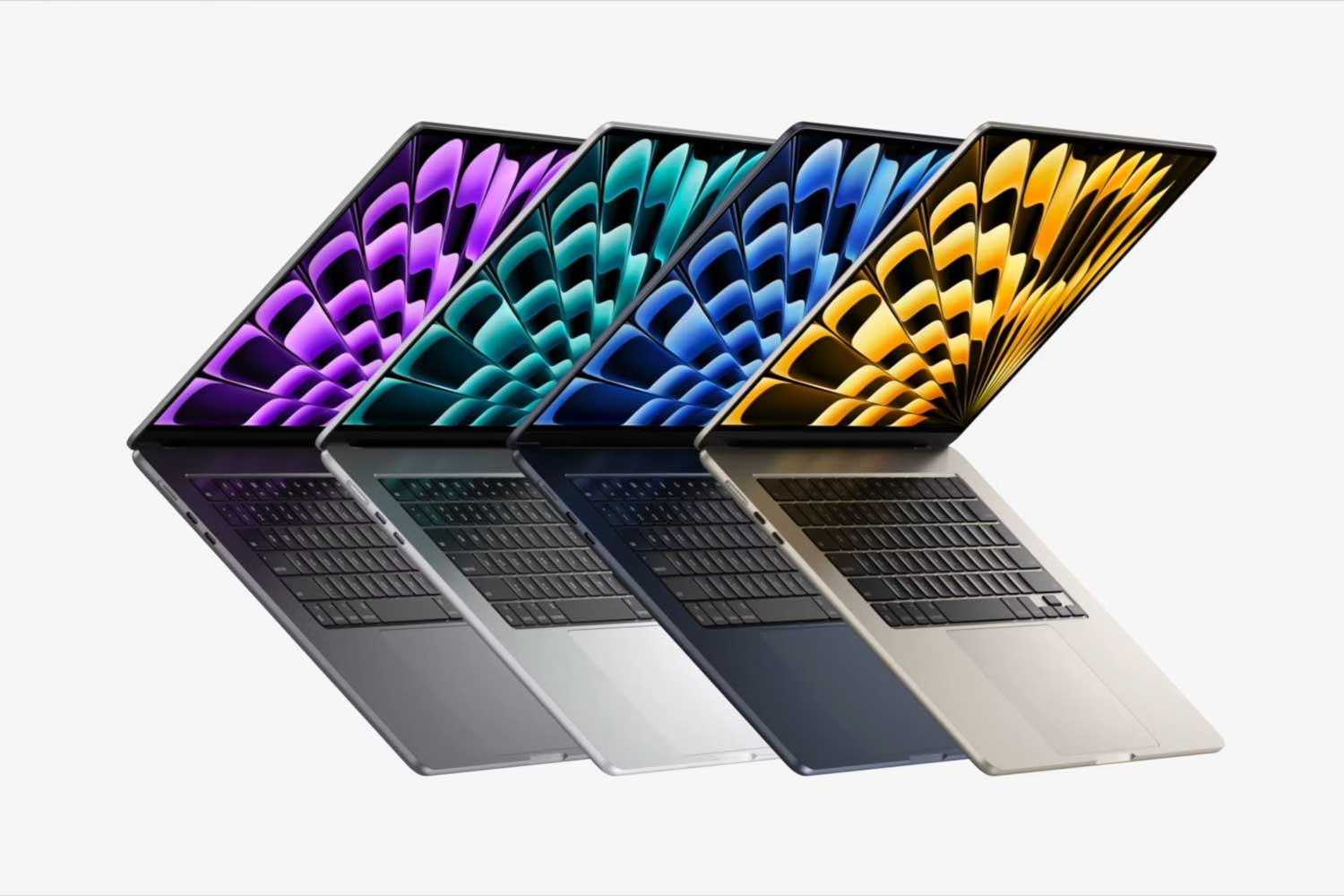 Don't get me wrong! ASUS also has some of the thinnest laptops too. The ASUS ZenBook series is a prime example of this. Apart from being thin and lightweight, ASUS also gives you a ton of catchy options, ranging from flipping laptops to folding laptops.
The ZenBook series has laptops with displays built into the touchpad, a large display at the keyboard area, and even a large 17" foldable screen. These are some of the most futuristic and unique design laptops money can buy. There's also the VivoBook series targeted at customers who want to buy mid-range laptops. The VivoBook series is generally thin and lightweight too.
ASUS also has laptops for gamers which focuses on the gaming-centric aesthetics like RGB lightning and a rugged looking design. ASUS also offers Chromebooks that are especially made for school students. However, these laptops have a ton of inconsistency. Most ASUS laptops have a plastic body and only some of them have a metal body unlike MacBooks.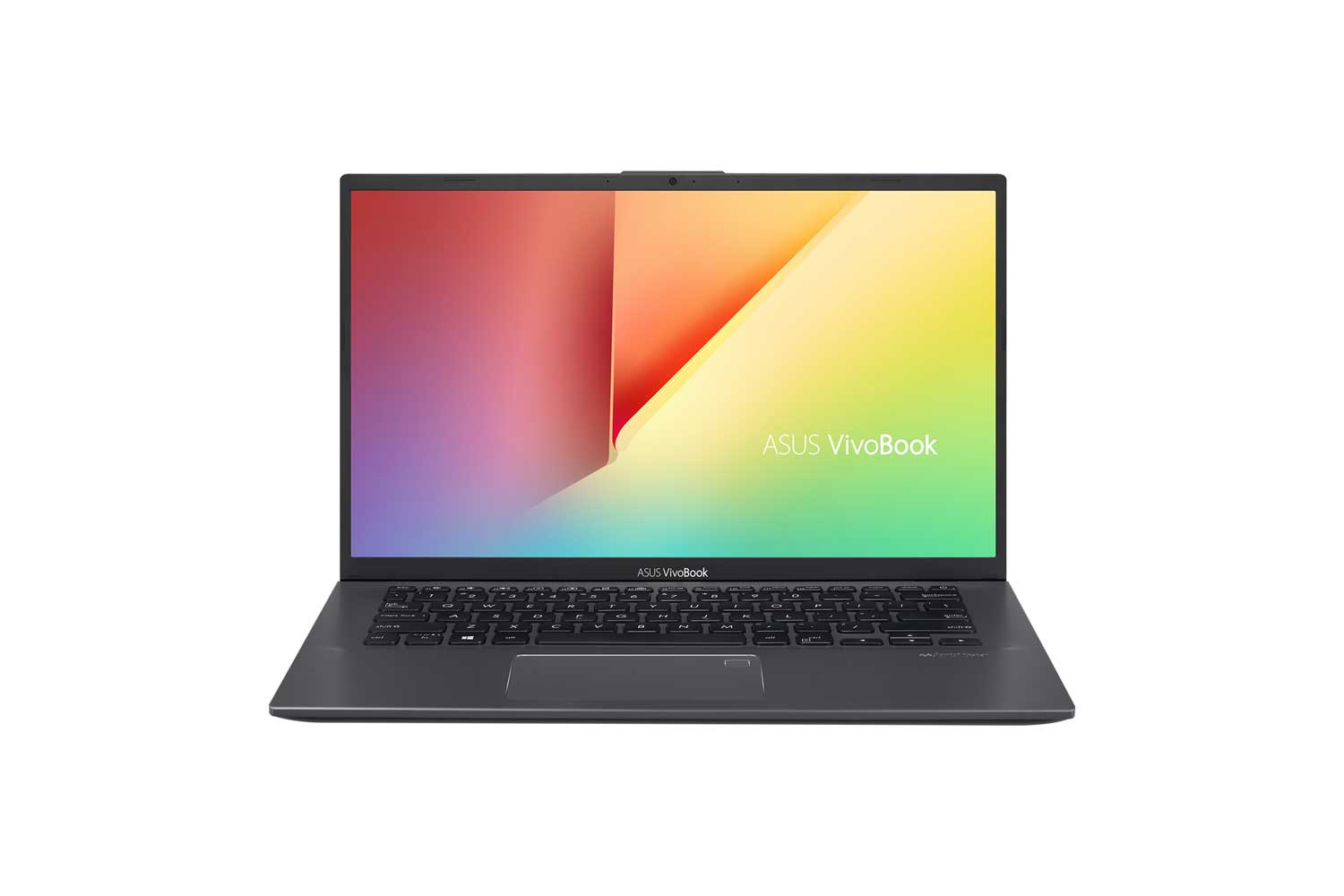 All in all, ASUS gives you more options when it comes to design. However, Apple isn't lagging behind. There are currently five different designs to choose from. Since design is highly subjective, I would call this a draw. However, if I were to pick one, I would choose a MacBook due to the durability and portability factors.
Display
Apple users Retina displays on its MacBooks, meaning you don't have to worry about noticing individual pixels on your screen. The screen will be sharp enough that you won't see any individual pixels. Plus, the actual display quality on the MacBooks is exceptionally good. The ProMotion microLED displays on the MacBook Pro can go extremely bright if you want to.
ASUS, on the other hand, isn't far behind. ASUS offers OLED screens on its laptops with a high refresh rate and sharp resolution. This means that you will see deep blacks and more accurate colors on your display. Brightness also won't be an issue. However, the display type and quality will vary from laptop to laptop as not all ASUS laptops have OLED screens.
Overall, I would say that both of these brands offer great displays and this section is a draw.
Speakers and Mic
MacBooks have the best speaker system on any laptop, hands down. The speakers on the Air models are under the display while those on the Pro models are on either side of the keyboard. Both speakers sound amazing and will not disappoint you in any way. Apple usually uses a two-speaker, four-speaker system, or a six-speaker system on their MacBooks.
Also, the number of microphones are also around four or six on the MacBooks. More microphones means better audio quality when you record it from your MacBook or when you take a video call. Talking about video calls, the newer MacBooks with the notch have 1080p webcams that offer crisp videos during your video calls.
ASUS, on the other hand, doesn't stand very strong in any of these aspects. The speakers and the microphones on ASUS laptops are pretty average and so is the webcam quality. Overall, I would say that MacBooks take the win here.
Keyboard & Trackpad
The keyboard and the trackpad are essential parts of any laptop. MacBooks use scissor style keyboards that are nice to type on and have good key travel. All MacBooks have a backlit keyboard. Overall, the keyboards are great but they do get messy over time. The MacBooks also have a really large trackpad with haptic feedback and gesture support.
ASUS also has some of the best keyboards on its laptops that have a good key travel and offer a satisfying typing experience. However, some of the affordable and budget-friendly ASUS laptops may not have backlit which is a bummer.
The trackpads on the ASUS laptops are as good as those on the MacBooks. Some of the ASUS laptops even have a numpad built into the trackpad or even an entire display that's on your trackpad. How cool is that! These trackpads have physical right and left clicks unlike MacBooks. It is also worth mentioning that some ASUS laptops have the numpad built-in unlike MacBooks which don't have a numpad.
Overall, it really depends on what you want with your keyboard and trackpad on your laptop. If you want a numpad, then the ASUS might be for you. But if you prefer a large trackpad, MacBooks should be your pick.
Performance
The recent MacBooks including the M1 and the M2 models have been praised for their excellent performance. The CPU performance on these MacBooks is exceptionally good, especially when you consider the fact these are some of the sleekest laptops available on the market. There is something for everyone; for casual users, there's the MacBook Air and for the professionals out there, there are the MacBook Pros.
On the GPU side, MacBooks don't perform very well. Since the M1 and the M2 are ARM-based chipsets, they have unified memory and a unified GPU. As per several benchmarks and real-life reviews, the GPUs on the MacBooks are still not on par with dedicated GPUs that ASUS laptops have. Also, when you buy a MacBook, since there is no room for upgradability, you are stuck with the same amount of RAM and storage forever, unless you get an external SSD of course.
Coming to ASUS laptops, you can find really budget-friendly laptops that have mediocre performance to decently performing laptops to the absolute beast level of performance. You can easily find the most powerful Ryzen or Intel CPU on an ASUS laptop that will be on par with the performance on the MacBook. However, it may not be as efficient. Plus, an ASUS laptop with a similar performance to a MacBook is much more expensive.
As for the GPU side of things, you can get dedicated graphics cards (in gaming models). So if you have an extremely heavy GPU workload that requires the best graphics card available, then ASUS should be your pick. However, if you don't need that level of GPU performance, Apple Silicon should do fine.
ASUS laptops are generally more upgradable than MacBooks. You can upgrade the RAM, the SSD, and even the graphics card. Some of the laptops even have additional RAM and SSD slots for you to expand your RAM and SSD whenever needed.
All in all, the MacBooks have better performance when compared to ASUS laptops. ASUS also has a lot of inconsistency across its different models while Apple is more consistent. As of right now, I will choose a MacBook if my focus is performance.
Battery Life
As mentioned earlier, the M1 and the M2 chips are extremely efficient. Apple uses a hybrid core architecture wherein some of the CPU cores are high performance cores and the rest are high efficiency cores.
When the workload is heavy, the high performance cores are activated. However, when the user is doing light tasks on their MacBook, the high efficiency cores do the job. As the name suggests, the high efficiency cores consume less power and hence result in a much better battery life. In fact, one of the things MacBooks are famous for is their extremely good battery life.
Newer Intel CPUs on ASUS laptops are also using a similar architecture but they are yet to match the level of efficiency Apple has achieved. Some of the ASUS Zenbooks may give you good battery life but not as good as the MacBooks can.
MacBooks take the win when it comes to battery life.
Operating System
Macbooks run on macOS, which is known for its user-friendly interface, stability, and seamless integration with other Apple devices. So if you have an iPhone and an iPad, getting the MacBook should be a no-brainer. However, if you are a gamer, then the MacBook isn't for you. macOS has a very limited number of games that you can play natively. Yeah, there are alternatives but those can't match the native support that Windows has.
ASUS laptops run on Windows, providing access to a vast library of software and gaming options. Windows has its pros and cons, but it is generally more flexible and has better app support. However, if you are a creator then you'd be better off with a MacBook rather than an ASUS laptop.
Ports & I/O
The MacBook Air and the 13" MacBook Pro models have been criticized for their limited port selection, typically featuring USB-C Thunderbolt ports and a headphone jack. Adapters may be required for connecting older devices. However, the newer 14" and 16" MacBook Pros have an additional HDMI port and an SD Card slot. All the MacBooks except the 13" MacBook Pro have the MagSafe charging solution that frees up a Type-C port.
ASUS laptops generally offer a more diverse range of ports, including USB-A, USB-C, HDMI, Ethernet, and SD card slots, providing more flexibility for connecting peripherals and accessories. All in all, ASUS takes the win when it comes to the ports and I/O.
Compatibility
Macbooks are well-known for their seamless integration within the Apple ecosystem. They work seamlessly with other Apple devices, such as iPhones, iPads, and Apple Watches, allowing for easy data syncing and continuity features.
ASUS laptops have wider compatibility with various devices and accessories from different manufacturers, making them a versatile choice if you use a diverse range of devices. So, ASUS takes the win over here.
Ecosystem
Apple's ecosystem offers a range of exclusive software, services, and features such as iMessage, FaceTime, iCloud, and continuity features that allow for seamless transitions between Apple devices. You can share clipboards, use the same keyboard and mouse for different devices at the same time, and transfer data with a breeze.
While Asus does not have an ecosystem as comprehensive as Apple's, it provides access to the wider Windows ecosystem, which includes a vast array of software, games, and services. You also get similar features to Apple's ecosystem ones, such as being able to make calls without using your phone, share files and data, share clipboards, and more using the Phone Link app by Microsoft. You can even use your phone's apps on your ASUS laptop like you can on macOS. However, the Phone Link doesn't work the same with all Android devices.
For the ecosystem, MacBooks are still more polished and seamless when compared to ASUS laptops. You can, however, achieve the same results by doing some working around on your ASUS laptops.
Price
Now, let's talk about the most important factor, the price. MacBooks are generally more expensive than ASUS laptops. Moreover, MacBooks are also less value for money when compared to ASUS laptops. To give you an idea, the cheapest MacBook you can buy right now is the MacBook Air M1 which has an older design too and yet costs $999. A similarly specced ASUS laptop would only cost you around $600 or less.
You can buy ASUS laptops for as low as $300 and those would perform really well if you just want to browse the web and do some basic tasks. However, if you want to go fancy, ASUS also offers a foldable laptop that goes for $3299. When it comes to MacBooks, the MacBook Pro 14" starts at $1999 which is a decent price. If you want to save money, you can get a refurbished MacBook Pro for around $1400. Overall, ASUS is the king when it comes to value for money laptops, especially in the budget and mid-range segment.
Conclusion
Choosing between a Macbook and an Asus laptop ultimately depends on your specific needs and preferences. If you value sleek design, optimized performance, and seamless integration with other Apple devices, a Macbook may be a suitable choice. On the other hand, if you prioritize versatility, a wide range of ports, and compatibility with various devices and software, an Asus laptop may be a better fit. Consider your budget, intended usage (such as gaming, content creation, or general productivity), and desired operating system when making your decision.