In today's world, smartphones have become part of our daily lives. There are many things we do with them: communicating, entertaining, working, and so much more. In light of the increasing reliance on smartphones, it is essential to protect them from accidental drops and scratches. With the PITAKA MagEZ Case 3 for S23 Series, your smartphone will be protected while looking stylish.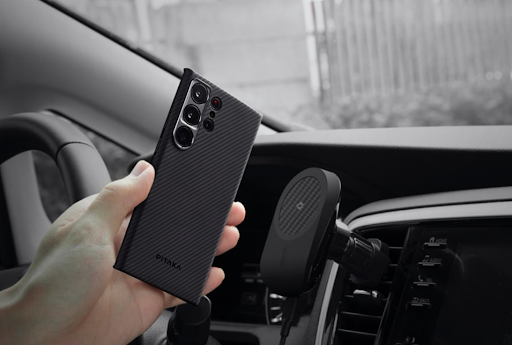 What is PITAKA MagEZ Case 3?
With PITAKA MagEZ Case 3, you can protect your Samsung Galaxy S23 series smartphone. It provides protection to your phone with its slim, lightweight, and durable aramid fiber design. Magnetic or MagSafe feature is to let you magnetically attach your phone to magnetic chargers or car mounts. It's not about attaching to the phone. Even if a phone case is not magnetic, you don't need clips or adhesives to attach to your phone. With precise cutouts for all ports, buttons, and speakers, the case provides easy access to all your phone's features. It supports wireless charging as well. It comes in three colors – black, red, and blue – to match your style and has an anti-slip grip.
Features of MagEZ Case 3 for S23 Series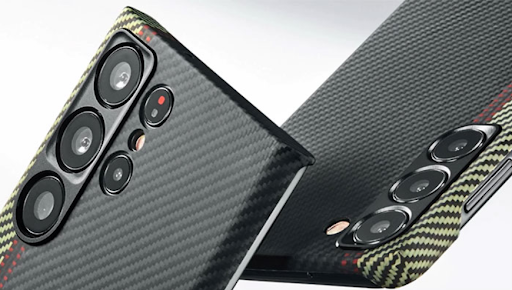 Magnetic Attachment:

The built-in MagSafe magnets allow you to magnetically attach the S23 to a MagSafe car mount to firmly keep your phone in place while you drive or to a MagSafe charger for a snap-and-charge experience.

Slim Design:

PITAKA MagEZ Case 3 adds minimal bulk to your phone thanks to its slim, lightweight design. Due to its ultra-thin design, the case is just 0.95mm thick and does not interfere with wireless charging.

Durable Material:

It is made from military-grade aramid fiber (also known as Kevlar, a material that is five times stronger than steel but five times lighter. It also has excellent abrasion, heat, and chemical resistance. It barely degrades over time if used in normal conditions.

Anti-Slip Grip:

PITAKA's unique vacuum-forming process retains the raw and original characteristics of aramid fiber, creating a nonslip but skin-friendly texture that improves grip.

Wireless Charging Compatible:

Using the MagEZ Case 3 you can charge your phone wirelessly without removing the case. While keeping your phone protected, you can charge it without any hassle.

Easy Access to Ports:

All buttons, ports, and speakers are precisely cut out in the case, so you can access all your phone's features easily.
Conclusion
There are no words to describe how much I appreciate PITAKA cases. Since I started using them years ago, I have never had a problem.PITAKA cases protect your phone from wear and tear while looking great at the same time. We highly recommend trying this piece case for your S23 series. So, now it's upon your whether you need this or not.
Website: www.ipitaka.com
Amazon Store:www.amzn.to/3Dnuzck