They say that the true potential of the Android smartphone can be unlocked when its bootloader is unlocked. Well, we cannot totally deny this fact, but we also cannot say it is 100% true. Yes, you can install certain mod apps, get certain features to work on your device after having an unlocked bootloader. But, also remember the fact that your smartphone loses the official warranty from your OEM and is also vulnerable to hacks if the device is not managed or uses trusted software. Whatever might be the case, if you have an unlocked bootloader and are good enough to take care of your device then, we have a trick that can boot your device, 10 seconds faster.
Normally, when you boot up your smartphone having an unlocked bootloader, you get the message showing that your smartphone is indeed having an unlocked bootloader. This eats up your boot-up time and adds those extra few seconds to the startup process of your smartphone. But with this little trick, you can save those extra few seconds and enjoy your life to the fullest. Kidding!! So, without any further ado let us get straight into the article itself: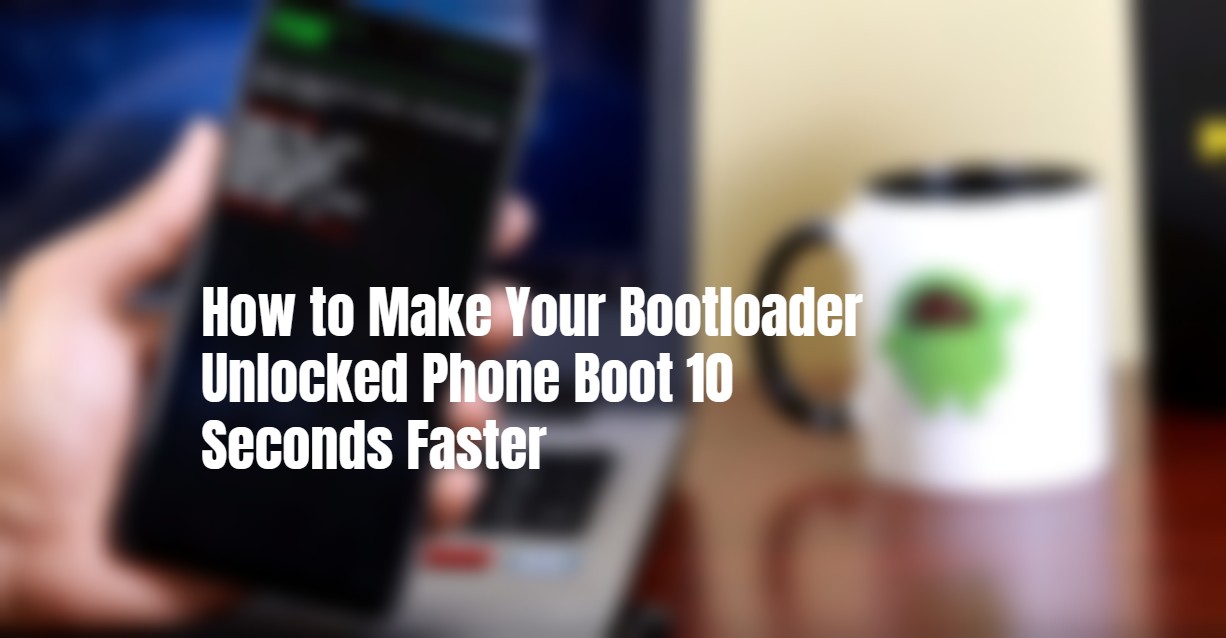 How to Make Your Bootloader Unlocked Phone Boot 10 Seconds Faster
There is no rocket science involved in this trick and you can simply skip those extra 10 seconds on your bootloader unlocked Android device by following the below steps:
While you are starting up, you get the option to pause the boot process.
Here you just need to quickly double-tap the Power button to pause and unpause the bootup process.
This will dramatically save 7-10 seconds of your boot up time.
That's it!
[caption id="" align="aligncenter" width="480"]
Booting normally (left) vs. Pausing and Unpausing boot process (right)[/caption]
This trick will let you jump through the initial procedure and be on your home screen 10 seconds faster than a normal bootloader unlocked phone. So, there you have it from my side in this post. I hope you guys liked this trick and were able to save those precious 10 seconds of the bootup process. Until the next post…Cheers!
Source: Gadgethacks