Staying updated about all the happening around the globe is now super easy because of the notifications we get on our smartphones. However, those who are very focused on their work, getting frequent notifications is frustrating. Android being the flexible operating system provides a solution to this issue. A user can customize what notifications he wants to see.
In this guide, we will explain the various ways to manage notifications on an Android device. Smartphones are a great example of technological advancement. However, in recent times it has been seen more as a reason for distraction and various social isolation. People stay immersed in their devices for long hours. Notifications play a great role in this. When every other minute notifications keep popping up on the smartphone screen, it will disturb the user. So, there arises a need to manage notifications on your smartphone.
How to Manage Notifications on Android Smartphone
Using the Do Not Disturb Feature
A very nifty feature that Android introduced on the smartphones around the Android 6.x Marshmallow. With the DND activated, your device will snooze all the notifications. That means you won't see notifications popping up on your screen. However, when you turn off DND, the notifications will pop-up. Users can also manually set a time limit from which the DND will automatically activate and stay until the stipulated time limit.
The feature is quite handily available on the quick Settings display. Swipe down the notification center. You can see a tile with – sign. That one is DND. Below is the screenshot which will give you a better idea.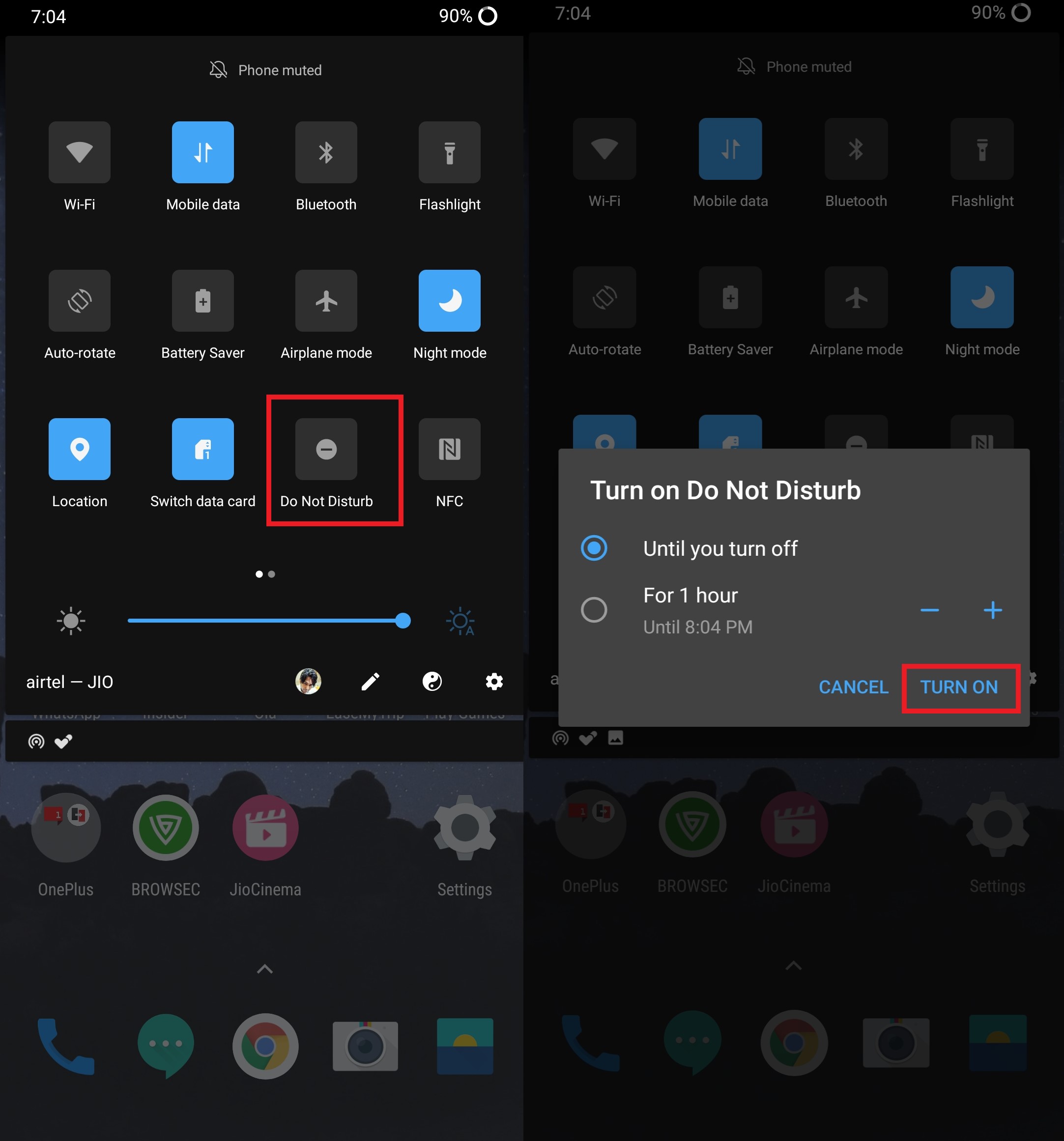 Handling Notifications on older Android OS (Android 5.x Lollipop or Older)
If anyone is out there using smartphones on an older Android OS such as Android Lollipop or older OS, then they can also make use of the Notification Management feature.
You can use the volume rocker to press VOlume down to the lowest minimum until you see a menu pop-up.
In this menu, there are three options Priority, All and None.

None means you will get no notifications from any of the applications.
If you select Priority, then as the name suggests only selected Phone calls and Alarms are all you will receive.
You can go to Settings -> Sound & notification -> Interruption to priritizer your notiifcations.
Managing Notifications for various Apps Individually
Again, we will break down the process on the basis of new and older Android OS.
For newer Android OS
Go to Settings > Apps & Notifications > See All Apps
Let's say I chose to manage notifications from Google News app
So, from the list of apps, I tap on the Google News > Notifications
As you may see in the notification section, there are various types of notification the Google News caters.
I choose to turn off notifications relating to Shared Stories, Promotional offers, and Featured Content.
So, I tapped on the toggle beside the options to turn them off.

Similarly, you can choose any app of your choice and customize what notification you wish to see and what you don't.
For older Android OS
Go to Settings > App & Notifications
Find your choice of app
There is a feature App Notification
There are two options Block and Priority.
Selecting Block would snooze all the notifications.
Selecting Priority will prioritize the notifications from the respective app
So, that's it. This was detailed insight info about how to manage notifications on any Android smartphone. We hope that this guide was informative to you.
You May Also Like,