Maneater is one of the most anticipated and much-awaited games of this year. Released today, 23rd May 2020, the game has managed to create quite a lot of hype in the fans regarding each and every update. So seeing this we could not control ourselves and thus brought the best 4K and Full HD wallpapers for the fans which they can download here. Moreover, the wallpapers we are providing are of exclusive quality and are mesmerizing. Moving forward, let's talk about the game.
Tripwire Interactive after a lot of delay and excitement launched the much-awaited Maneater survival game. The game is survival along with action and role-playing elements. The storyline goes on as the player takes the role of a baby shark and he needs to take revenge on a shark hunter Scaly Pete. The game continues to go along this storyline and thus making it an enjoyable journey. Now without any further ado, let's take you to your much-awaited wallpaper journey for the game.
Best Maneater Wallpapers in 4K and Full HD
Here we have with us the best Maneater wallpapers from the game itself. We will try to explain the storyline along with the wallpapers Samples to make your wallpaper journey more enticing. Remember, the images are just samples, and the high-quality images can be downloaded from the link given at the bottom of the page.
Explore the Seas
Get ready to start your journey as a baby shark and explore the beautiful sea and its creatures. But don't forget you are the boss here. Eat, sleep, hunt do anything you love in this role-playing universe.
Claim Supremacy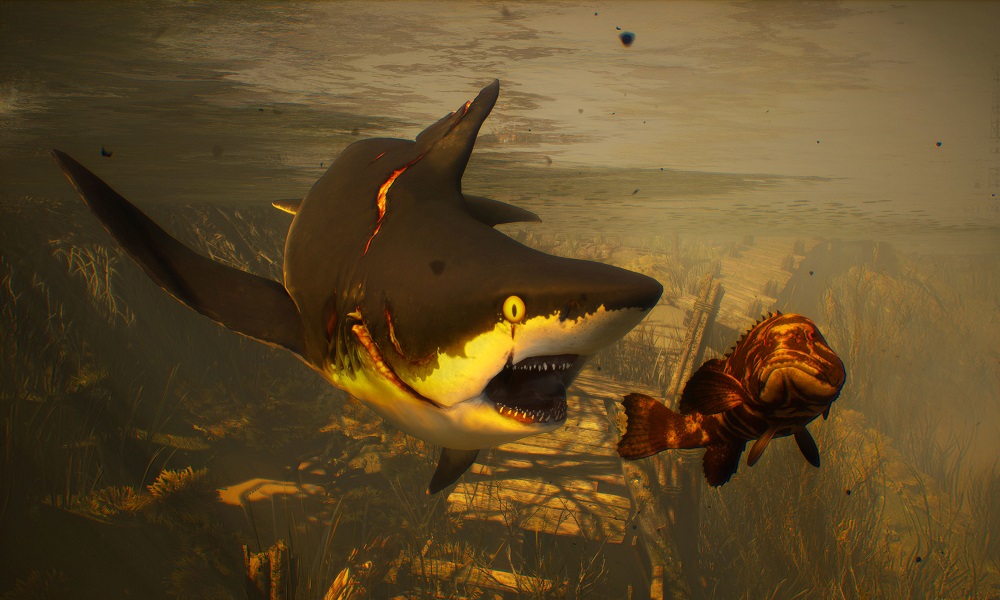 You need food to survive hard times. Go get some food by eating the small creatures like fishes, octopus, and many other beautiful but prey animals. You can also eat people out there, but we will get on to that later.
Destroy Everything on Your Way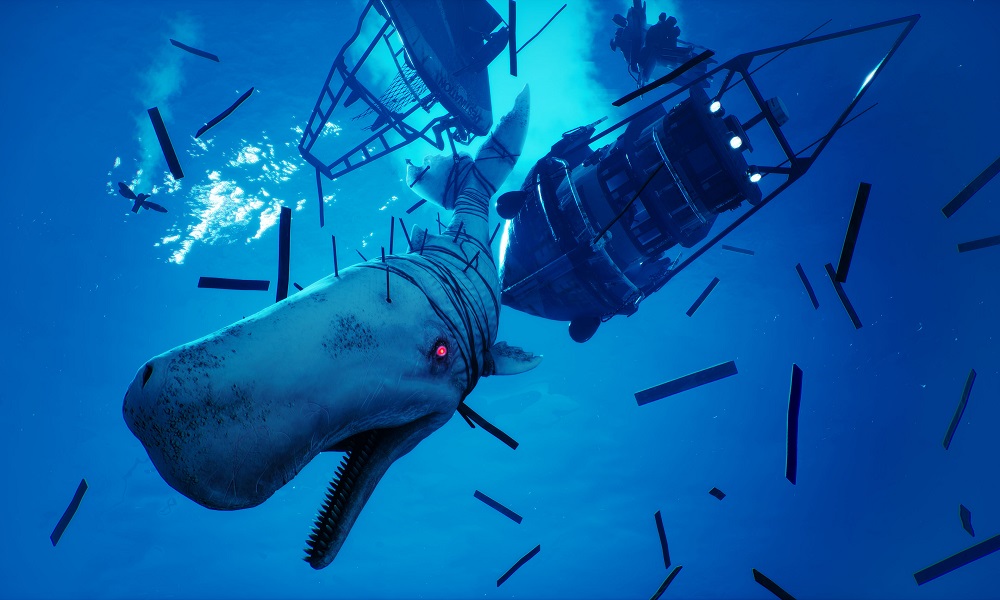 While playing as the deadly shark, you can destroy and finish anything that comes on your way. Be it other fishes, sea creatures, or even the ships and boats. You can do anything you want. Moreover, doing these will give you additional points.
Evolve Yourself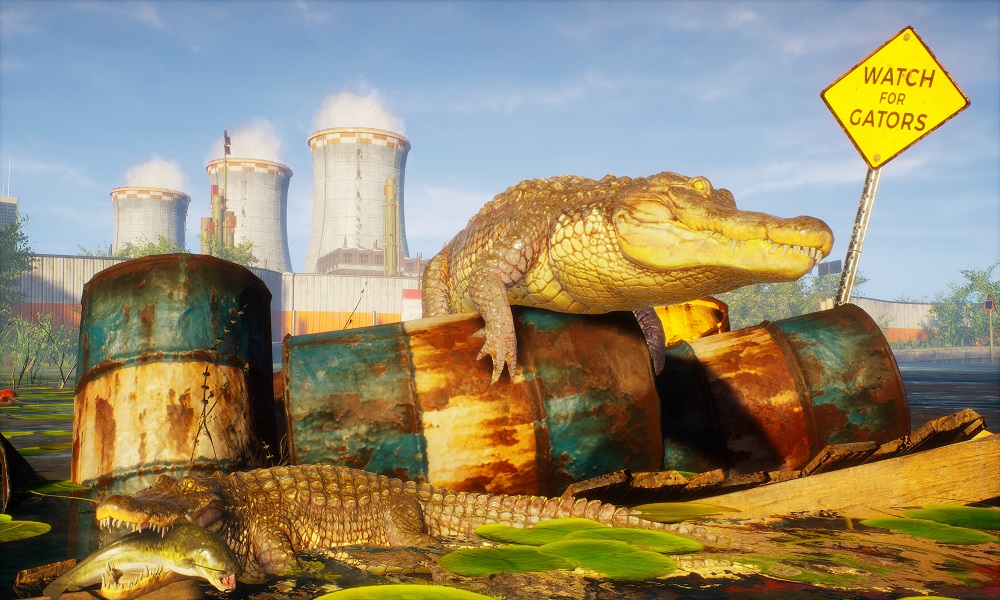 Evolve yourself to an alligator and devastate the people even on land. To do this, you have to accomplish certain missions after which alligator avatars will be unlocked. Being an alligator gives you the freedom to do anything in the water and even on land.
Revenge is Everything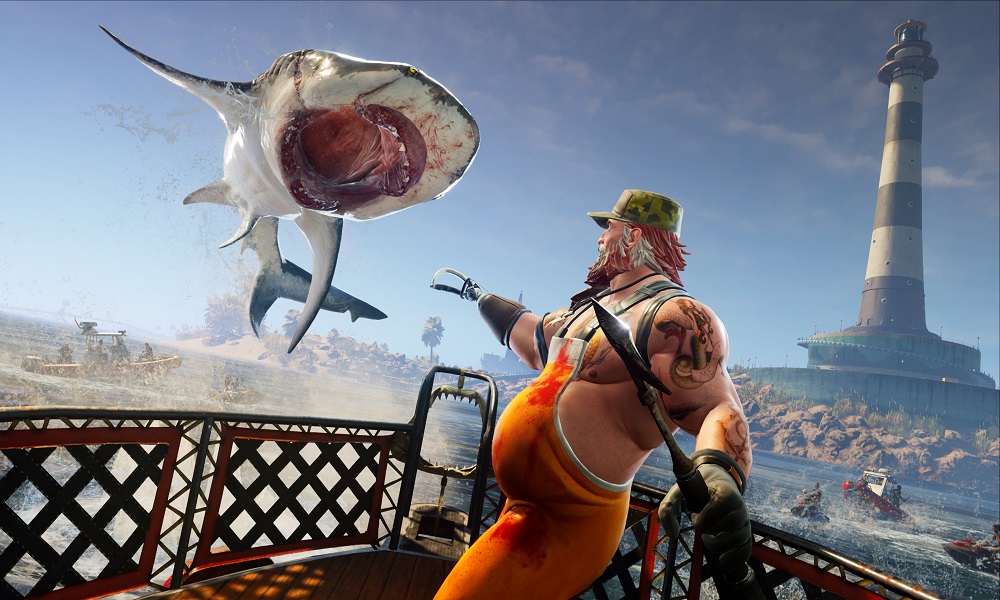 Revenge is your main agenda in the game. Take your revenge from Scaly Pete and kill him to take your old revenge from the ugly shark hunter. He is the one who killed your mother and disfigured your face. So go ahead, kill him and claim victory in the game.
Wallpapers are Here!
So you loved the storyline and the wallpaper samples above. Now here is the link to download them in 4K quality. Remember you will need a zip extractor to extract and use them on your PC and smartphones. Moreover, you can even crop them to fit the resolutions on your screen. Here is the download button.
Download Wallpaper
These are the best wallpapers of the game Maneater. Fans can download them and enjoy these wallpapers. We hope you liked these. If you have any queries or feedback, feel free to comment down below with your Name and E-mail ID. Likewise, check out our iPhone Tips and Tricks, PC tips and tricks, Games and Android Tips and Tricks for more such tips and tricks. We urge you to participate in our third week $150 giveaway by subscribing to our YouTube Channel. Thank You!