Satisfactory has a lot of surprising elements inside if you're going through its initial part of the gameplay. This is because the game expects you to explore the world and find resources yourself. This means that you're not getting the help of a map in the game. This is unlike most other video games. However, if you manage to progress a little bit into the game, you'll get closer to getting a map.
In this guide today, we'll take you through the process of unlocking a map in Satisfactory so that you can grab yourself some means of navigation. Having a map in Satisfactory will make things a whole lot easier for you, giving you marked locations of almost anything you need in the game. So without any further ado, let's look at how to get a map in Satisfactory.
Beginners who start playing Satisfactory will be easily able to notice that there is no world map. Given the sheer size of the map and its various regions, it would seem obligatory for such situations. However, it's not exactly as how one may expect it to be.
In Satisfactory, places can access a world map but have to research for it. In today's guide, we will explain more about this and how to get a map in Satisfactory.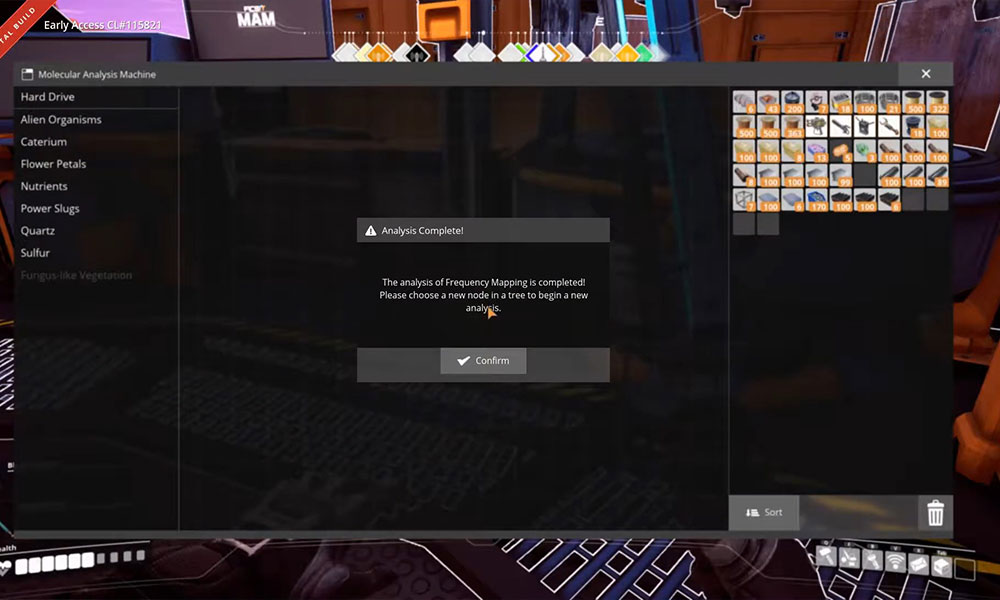 How to Get a Map in Satisfactory
While playing Satisfactory, having a map will feel like a very good addition to the game and make things much more comfortable. Especially once players realize that the exact area is 5.4 KM by 5.4 KM, that's huge!
Travelling from one corner of the world to the other end can take up to 45 mins depending upon the mode of transportation used. Having a map is very useful once players start exploring and setting up bases.
As mentioned earlier, players will have to research for a map. This can be achieved through research into Quartz in the Molecular Analysis Machine. In order to actually do this, players must first unlock the Molecular Analysis Machine (M.A.M.) by successfully completing the Tier 1 Field Research challenge.
Using the M.A.M. is highly beneficial as it will offer better research tress as players level up, depending on the resources that are currently available in the game. As the name may suggest, the Quartz research chain is derived from Quarts. Once players have the Tier 2 Hub, they can search for Quarts with a resource scanner.
Once players have all of the above resources, they can begin with a Quartz research chain and research on the Quartz tree. Players can collect small nodes along with mineable deposits. To kick off the research chain, players can place a regular miner on the deposits and begin collecting the necessary Quarts. In order to complete the research chain, players will need 10 crystal oscillators and 10 Beacons.
The map will be unlocked in the fifth step.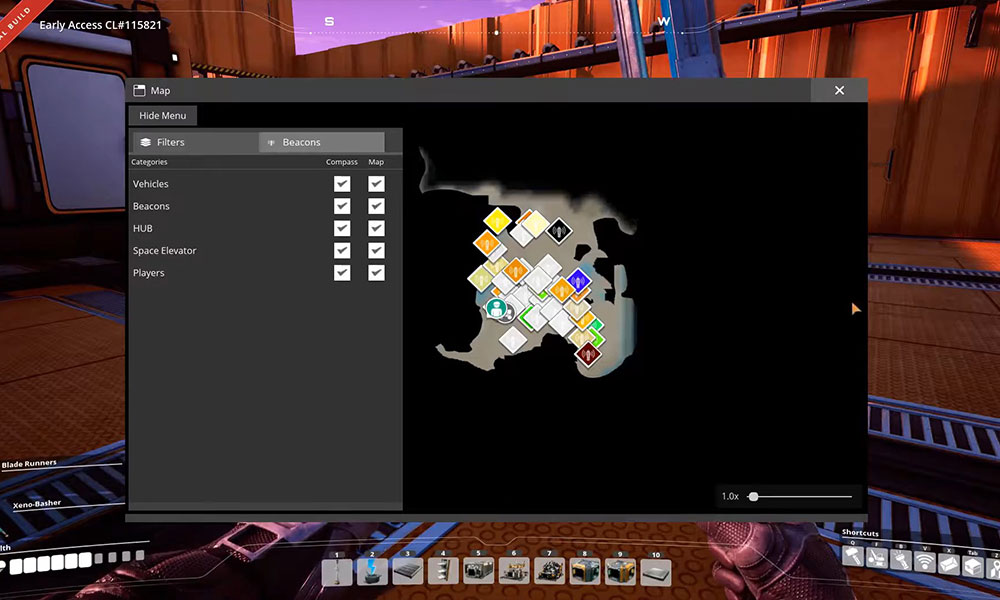 How to Use a Map in Satisfactory
Once players have unlocked the map, press on the 'Z' key, and players can then view all the regions that have been explored. The map will also show other interesting features like:
Current position
Dropped crates
Hub locations
Vehicle locations
Resource nodes
Power slugs
Creatures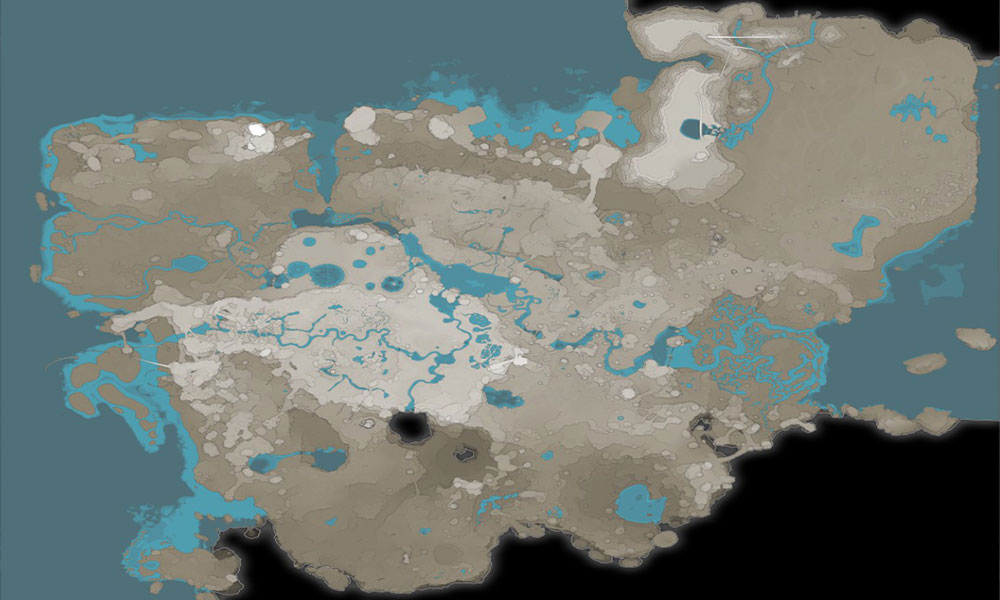 Additionally, there is an external website 'Satisfactory Calculator' that can save players a lot of time. Using this website, players can easily upload the saved game files, and in return, Satisfactory Calculator will provide a visual map representation of it. The best part about this map is that all terrains marked in blue signify water. This means players don't have to go about and explore the plant for water resources.
This concludes our guide on how to get a map in Satisfactory. We hope this guide helped you. If you liked this, don't forget to check out our other Wallpapers, Windows Guides, Gaming Guides, Social Media, iPhone Tricks, and Android Tricks for more guides. Subscribing to our YouTube Channel will help you win the $150 giveaway contest. If you have any doubts or feedback, comment down below with your name along with the e-mail I.D., and we will reply shortly. Thank you.