Medieval Dynasty is a survival and strategy build-up game. You have to explore the vast open world, build-up your village, and lead your folks through the middle ages. You have to build up strategies for you folks, so they do not die up starving in winters. Your tasks in the game will be building, hunting, and Farming.
Build up your village, expand it by creating new buildings for your people. This will help you in turning your village into a realm fit for a king. There are certain things that you need to survive in the Medieval Dynasty. Similar to real-life, food is the main element of this game. We will show you a guide that will teach you how to hunt and farm.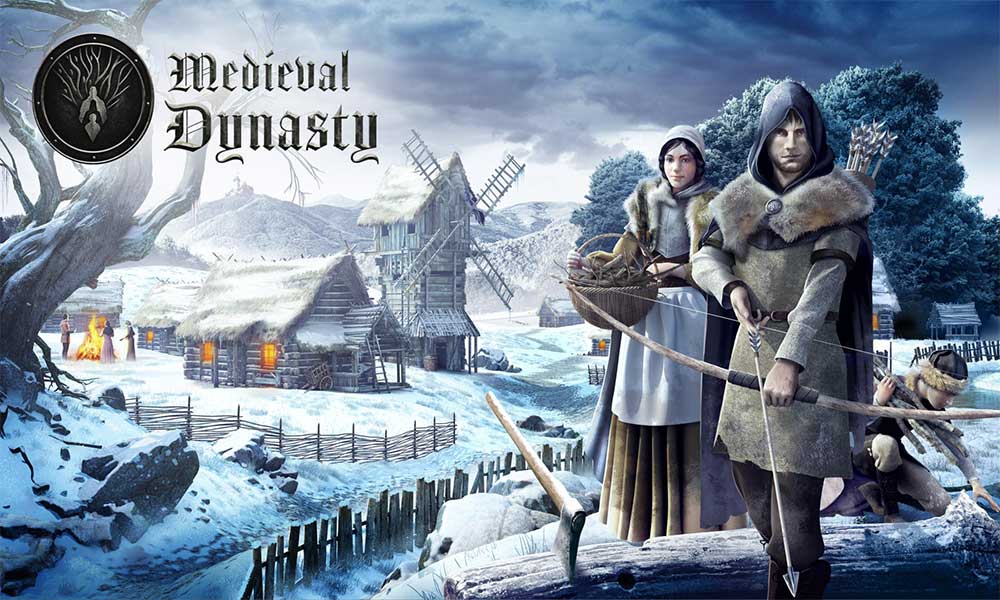 How to Hunt and Farm for food?
Gathering food for you and your folks is a necessary part of the survival of the village. There are several ways of gathering food in the Medieval Dynasty. We will guide you with all the ways of finding food in the game.
Hunting
You can find many animals roaming around you in the game. Hunting these animals can be an easy way to get food. There are several ways of hunting these animals. You can use a wooden spear for hunting animals at the beginning of the game. However, you have to collect several resources to make new weapons. After that, you can go deep into the forest to hunt different animals like deers, rabbits, etc. Hunting animals will provide you meat for food.
Fishing
Fishing is another basic way of getting food in the Medieval Dynasty. It will be best if you have a fishing net to catch fishes. Fishing nets can be crafted in different sizes. You need resources to craft a better fishing net; however, a small fishing net can be created at the beginning of the game using simple resources. The amount of fish caught is proportional to the size of the fishing net. You can craft many fishing nets according to the resources you have. Furthermore, a fishing net can only be used only three times.
Traping
Traping is an alternative to hunting. You do not have to use hunting tools for traping. In this method, traps are used to catch animals for food. Different animals need different types of traps. You can catch birds and animals like rabbits and rats using these traps. Catching a rabbit is easy and requires fewer resources to create a rabbit trap. However, rats and bird traps require specific technology.
Farming
Farming is a long process to get food than other methods. You have to plant seeds, grow, and harvest them to obtain food through Farming. First of all, you need to have a tool(Hoe) for Farming. The go-to the building tab to build a field for planting your seeds. After building the field, plant various seeds in your files. You have to buy seeds from the inhabitants of the village. Buy seeds of different vegetables or fruits. The next will be harvesting to the planted seeds. For this purpose, you need a watering tank. Fill up the tank from any water source and harvest your seeds to obtain food.
Follow any of the methods to get food for your village. Make sure to craft a campfire to cook food. Cooked food satisfies your hunger better than raw food. We hope this guide helped you to hunt and farm food in the Medieval Dynasty.
Now, check out our Windows Guides, Gaming Guides, Social Media Guides, iPhone, and Android Guides to know more. If you have any queries, comment down with your name & email ID. Moreover, subscribe to our very own YouTube Channel in order to watch awesome videos on gaming and smartphone tips and tricks. Thank you!