Smartphones from BQ Aquaris undoubtedly offers one of the best-in-class specifications and configurations and that is why it is one of the best smartphone brands to buy. But it has its own shortcomings and issues too such as the profound BQ Aquaris restarting and freezing problem that you will notice in all smartphones from this brand, as well as other brands, may it be Samsung or HTC or even OnePlus. There is a number of reasons why it is caused but you must understand like lack of memory and storage are one of the greatest reasons too but don't forget apps and how they can have side effects. Let's see how you can fix the BQ Aquaris restarting and freezing problem.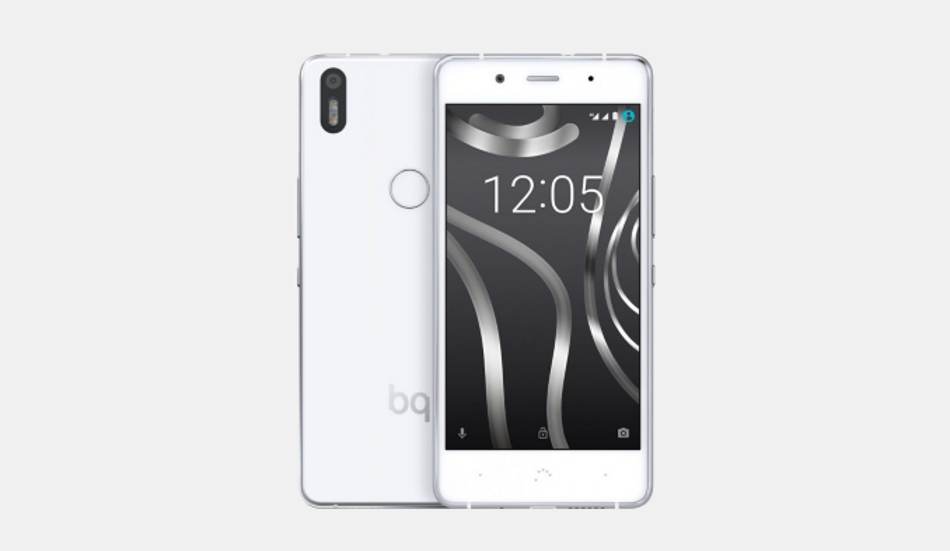 Fix BQ Aquaris Restarting And Freezing Problem?
Restart the phone
Are cache files and numerous apps causing a lot of trouble on your device, it's time to get it fixed. You can perform a very simple task of getting the phone restart as it will abruptly end all the processes and apps that were running in the background and the foreground and that's a boon for you since the problem will be sorted and you'll get enhanced performance. In case the screen is frozen and you can't prompt it to restart, you can tap volume buttons + power button together to perform a forced reset.
Close all the apps
There are many apps that we regularly use and forget to close thinking that once we have pressed the 'exit' or 'back' button, the app would have been closed. It's not the fact since the app is currently running in the background and consuming data, memory, and other resources if not all. Thus, you must close all the apps that you have used and don't require for now. If these apps keep popping up again, you can go to Settings >> Apps and tap on 'Force Stop' listed under the apps which keep popping up again.
Check for app conflicts
You might assume that there is no problem such as app conflicts but it is a problem and can occur on your phone thereby freezing the screen or prompting it to restart the phone abruptly without notice and of course, all the data that was unsaved would vanish. Remember if you have downloaded an app recently, if yes, it is quite possible that either that app or the one already installed on your phone are causing app conflicts and crashes. Thus, uninstall apps in the descending order with the latest to the oldest downloaded app until the phone starts working properly.
Check and get rid of unwanted apps
Same as what I mentioned above, you need to keep the apps that are being downloaded and used on your phone. It is possible that you have an app or say a number of apps that are not in use for quite some time but you haven't gotten right of it. You can delete or uninstall these unwanted and unused apps from your phone as it will create more space for the apps that actually need space and are in use.
Clear storage cache
Apart from apps, the cache has proven to be one of the most irritant factors that could cause a hoard of problems such as the restarting and freezing problem that we are trying to tackle here. You need to clear cache files which are temporarily created and stored by the system in order to reduce the overhead as but these files are susceptible to get corrupt and thus, you need to delete it from time to time as it can introduce a number of problems such as screen freezing, screen flickering, performance issues, etc. To clear storage cache, navigate to Settings >> Storage >> Cache Memory and tap on 'confirm' or 'OK' whenever a dialog box prompting you to confirm the action appears.
Wipe off app cache files
This is another form or type of cache files that are created and stored by the system to ease processing time. Unlike storage cache, these cache files are based on every app and thus, each app has its own cache files. You can delete the app cache files from time to time for which, the procedure is absolutely simple.
Firstly, open the Settings and proceed to Apps.
Now, retreat to the Downloaded section where the apps that you had downloaded will appear.
Now, carefully choose the apps that you want to delete cache files for and tap on the particular listing >> Clear Cache and Clear Data and thus, that must delete the app cache files.
Wipe cache partition
Now that we are talking about clear varied types of cache files, there is a type of cache files that you can wipe off in the recovery mode which has a simple procedure.
Turn off the phone.
Press and hold the power button and volume up button together and keep it pressed for several seconds.
The phone will vibrate and an Android logo will appear on-screen and that's when you can release the buttons and allow the phone to enter into the recovery mode.
Use power button to select and either of the volume rockers to scroll.
Tap on 'wipe cache partition' and then, press 'Yes' when prompted and there you have it.
Check for app updates
This is a crucial thing you must do if you are really looking forward to fixing the constant freezing problem since it is possible that it is being caused due to outdated apps. It is advisable to app all the updates or keeps the phone on auto-update so that all the apps are updated with latest features and have all the bug fixed that could cause a problem on a long run.
Update/roll back the Software is used
If you have read the previous method, you know that the Android OS or firmware that you are using right now is a piece of software as well and it needs to be updated from time to time and that is what allows the users to get a secured firmware with all the bugs fixed and performance enhances that you get with every new update. But even if your phone doesn't get an update, you can always downgrade to a more stable version Android or the most recommended, get a custom ROM to install that will fix the problem of 'no updates' once and for all.
Restore the phone to factory settings
Finally, if you haven't been able to fix the problem yet, you can perform a factory reset on your phone as it will delete all the apps, data, and other files that were ever installed on your phone and offers a smartphone with factory settings with no problems to start with. Thus, you need to follow the method that I have explained below to get a factory reset.
Switch off the device.
Tap on power button and volume up button together and hold it for 10 to 20 seconds.
This will initiate the procedure wherein the phone will first vibrate and display an Android logo if you have done the procedure right.
Leave the buttons and let the phone boot into the recovery mode.
From the menu, you need to select 'wipe data/factory reset' and then, 'Yes — delete all user data' that will initiate the procedure.
Once over, you can boot into the normal mode and check if the problem is sorted or not.
Get the problem fixed from a service center
If all said and done isn't helping you get rid of the issue that we are discussing here, you can get it jigged and fixed by reporting it to the nearby service center or manufacturer outlet. It might involve paying a charge but if the problem is covered under warranty, you could end up getting discounts or even get the problem fixed free of charge but this is applicable to an authorized service center as reporting to any other third party service outlet could void the warranty period.