I know it is annoying when you are using your phone playing game or watching that favorite movie or TV series of yours or simply working and the screen freezes or simply restarts. It is summoned as restarting and freezing problem and basically, cache, apps, viruses, bugs, storage, are few of the reasons behind it. So, we at GetDroidTips got a ton of request from users asking to provide a troubleshooting guide to fix the Koolnee restarting and freezing problem so we did some digging and found out ways that will work in this situation relieving the user from any random reboots to screen freezes and more.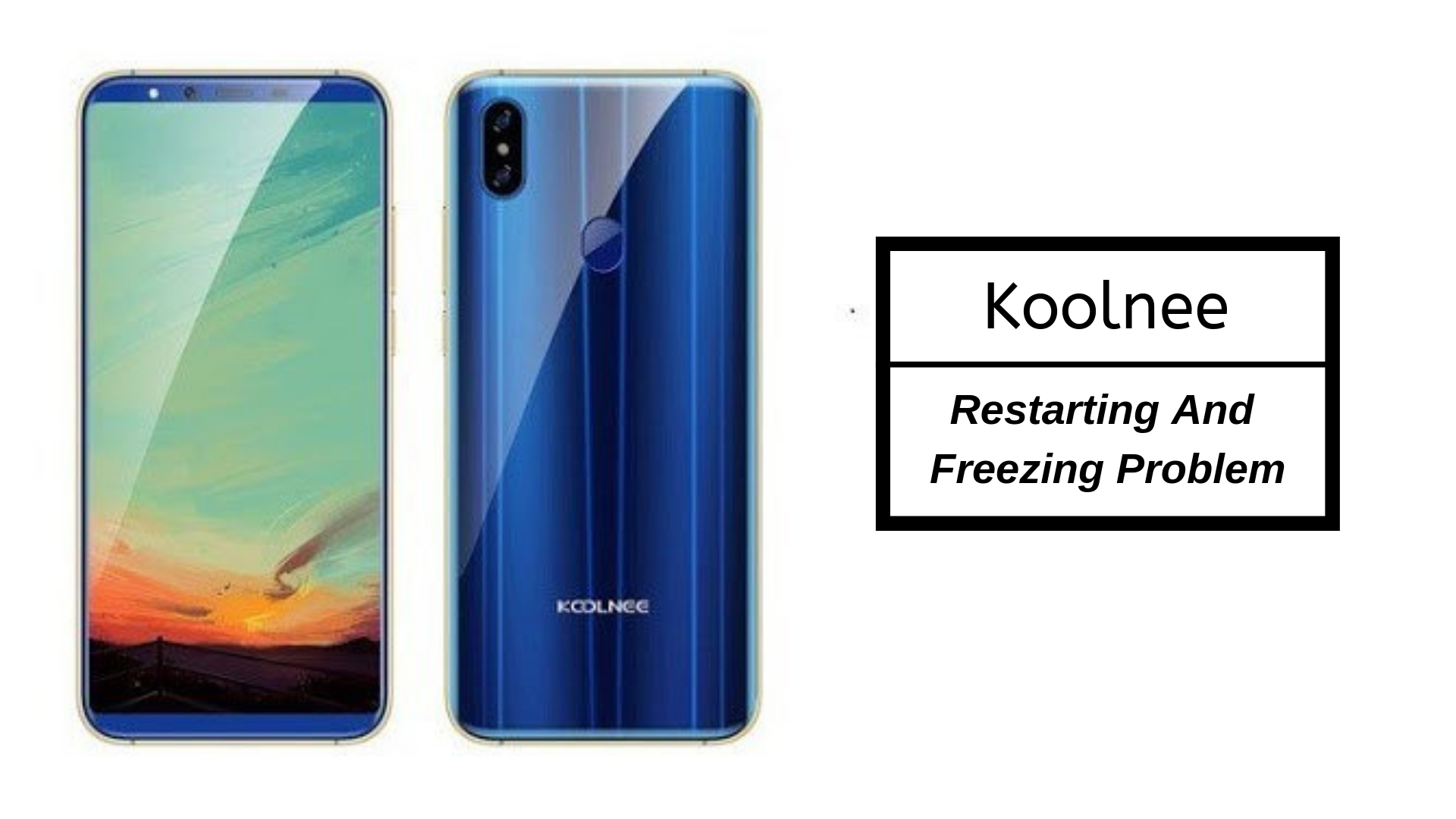 How To Fix Koolnee Restarting And Freezing Problem?
There are a number of pointers that can cause restarting and freezing problem and thus, we decided to tackle all of 'em in this Koolnee troubleshooting guide that must help you resolve it without any hassle.
Reboot the device
What's the most frequently recommended advice when it comes to any sort of issues or problems on a smartphone? It is surely a quick reboot that would take less than a minute but can sort a number of issues caused due to software glitches, failure, bugs, incompetency in allocating resources to apps when needed, etc. On the other hand, if the screen is frozen, you cannot easily do a restart since the screen wouldn't allow choosing 'power off' from the dialog box to turn off the device. This is where force reboot comes into play and it can be triggered simply by pressing power + volume up and/or volume down together.
Close 'running' apps
As we are talking about the Koolnee restarting and freezing problem, it's time to get rid of apps that you have used but choose to let run in the background waiting for the time when you'll shut all those apps later. This builds up the resource requirement since these background apps are still running and thus, are still consuming resources. But when you close all these apps, it puts an end to it right away and relieves at least one of the factor that could freeze the screen or set the phone in a random reboot mode.
Delete unwanted applications
Next step towards fixing this particular issue is to delete the apps that you no longer need or want or those apps that you won't use for at least some time. Once you get rid of such apps, it will free up resources that can be allocated to those apps really need it. Firstly, visit Settings >> Apps >> All and scan apps that you wish to remove and tap on each app individually to "Uninstall" it. You can clear all the files left out in the File Manager since these files are no longer needed.
Update all the apps/firmware
Security and privacy of the users are two main concerns that app developers have and updates are the way to strengthen it by blocking all the known and discovered bugs, issues, as well as any backdoors that might have enabled hackers to exploit details causing harm to the user in any form. Further, updates enable the app to get tonnes of new features and UI enhancements which is why the app could look totally different from what it was when you first downloaded it because of updates. The same goes for firmware which is essentially the platform on which hardware and software aspect of a device interact and that makes it extremely important to update as well.
Clear app cache
Cache files hold onto essential information about the apps and services that the user utilizes. This can enable faster retrieval timing, however, it can also cause trouble since cache files build up causing the system to become sluggish which is the last thing you need to observe on your phone. Thus, it is better to clear app cache files (there are different types of cache) to steer away from the restarting and freezing problem if cache files are somehow related to it.
Properly allocate free memory/space
This isn't something you should worry about if your phone has a 6GB RAM or 64GB and above internal storage. However, those with 1GB RAM or 2GB or even 3GB RAM with 8/16/32GB storage must know that they should keep some part of both these memories free. Although there is no recommended specifics, I at GetDroidTips have devised a plan to keep the phone away from any memory/space related frenzy.
For starters, you must keep at least 200MB on a device with 1GB RAM and for that, you must clear apps that are not in use as of now. For internal storage, I would recommend freeing up at least 500MB to 1GB on an 8GB ROM, 1GB to 2GB on 16GB ROM, 2GB to 3GB on 32GB ROM and so on. For the RAM part, you need to clear at least 500MB on 2GB RAM, 750MB on 3GB RAM and so on.
Check if the memory card is corrupt
Now that smartphones have come with storage variants, it is easy to pick the one with the maximum internal storage or the lowest based on your needs. Well, for those smartphones with 4/8/16/32GB of internal storage since they exist, the shortage is common and that is where microSD cards come into play as they can extend the memory of a device and the capacity of items you can save. But memory card can easily get corrupted due to virus infection or any other issues including liquid or physical damage. This is why you need to remove the memory card and run the phone for some time to detect if the said problem is present or not. You can always get a new memory card either by replacement or by buying a new one, however, we aren't sure that you'll be able to retain all the data saved in all scenarios.
Scan the device for viruses
Next up is to scan the device for viruses, malware and what not. You need an anti-virus program like Avast or Quick Heal to detect any sort of viruses if any and quarantine it because viruses are probably causing the Koolnee restarting and freezing problem.
Clear storage cache
Another form of cache is the storage cache which is basically a lot easy to clear. You need to proceed to Settings and navigate to Storage/Memory and locate 'Cache Storage' and delete it right away and that's all.
Wipe cache partition
Lastly, you need to get rid of the last pint of cache files that are located in the cache partition which is accessible only after you reboot into the recovery mode.
Pull a hard reset
Welcome the almighty mother-of-all-fixes 'Hard Reset' or which is also known as master reset and factory reset. It removes all the data, apps saved on a smartphone and restore it back to the out-of-the-box condition after which, you need to set up the device from scratch. Note that we advise users to keep calm and decide before proceeding further as there is no chance of retrieving any lost data if not backed up unless you are a data recovery expert or hire one.
Step 01: Switch off the phone and start afresh.
Step 02: Press both volume up plus power button together and hold it for a few seconds.
Step 03: You can release the buttons once you see an Android logo on the screen and let it boot into the recovery mode.
Step 04: Scroll using volume rockers and select items using the power button when in recovery mode. You need to select 'clear data/factory reset'.
Step 05: Next is to confirm by tapping on 'yes – delete all user data' and it's done.
Step 06: Reboot the device and set it up from scratch and check if the problem still exists or not.
Turn to a professional's help
Can't stop the phone from the restarting and freezing problem that we discussed? It's time to go to a nearby authorized service center to get the phone tested for software or hardware failure or damage. If your phone is in warranty period, it might be free of charge but if not, you might have to pay service charges but it is worth if you are considering the fact that paying something will fix the problem on your device which is far more irritating than paying a few hundred bucks to fix it.