It could be exasperating if the phone's screen keeps on freezing or the phone starts to abruptly reboot itself. This is classified as restarting and freezing problem on your Wiko smartphone and we are here to resolve it. A lot could go wrong which is why you need to check what software or even hardware component is problematic and that would take some time. Well, we at GetDroidTips thrive to put our readers at ease so here's a troubleshooting guide to fix the issue that covers almost of problems under it thus, allowing the user to narrow-down the accused.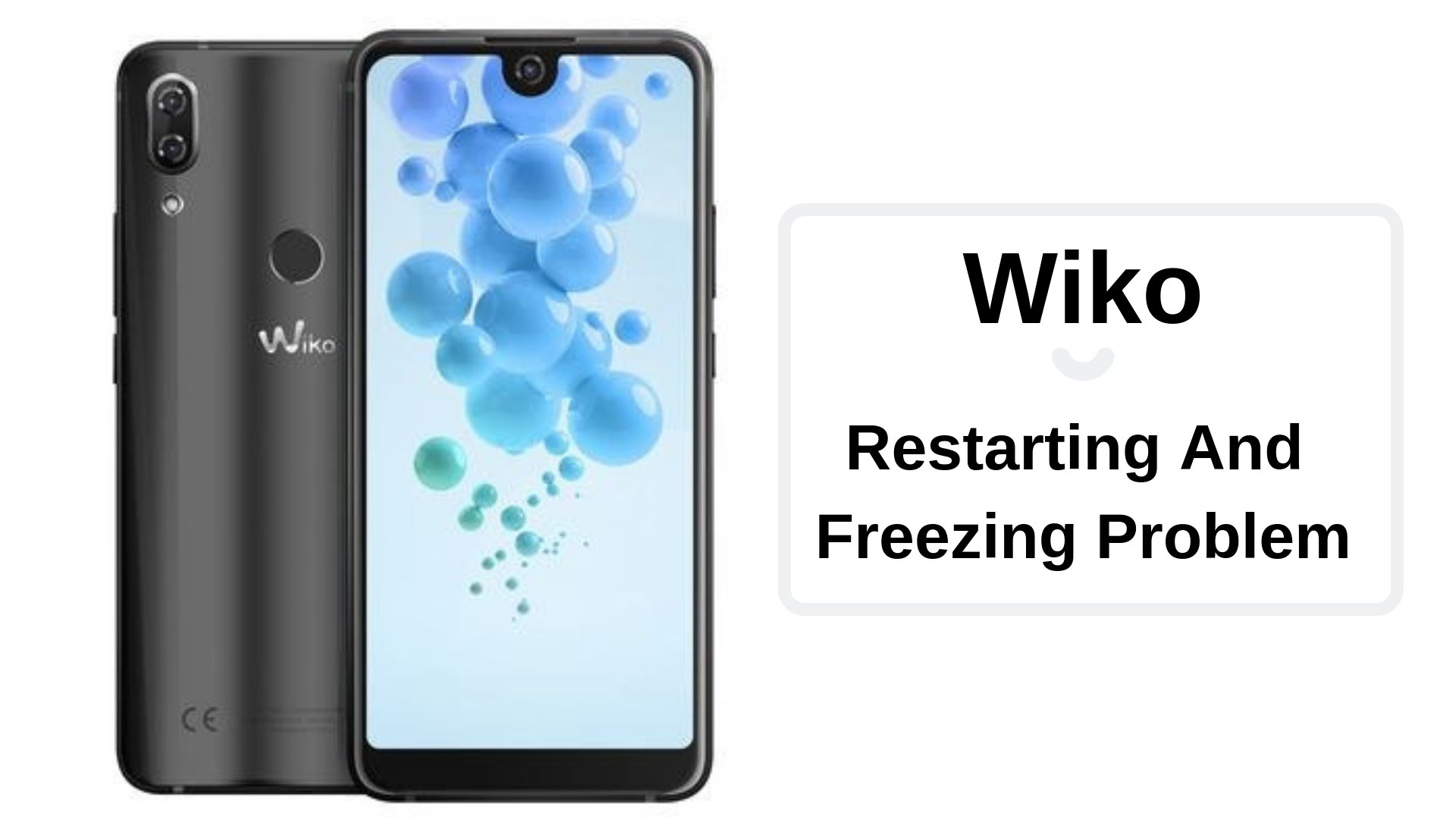 How to fix Wiko Restarting and Freezing Problem?
If we are talking about the restarting and freezing problem, there are plenty of things that could go wrong. For starters, it could be sometime the cache files, memory, apps, and others so read along to detect, analyze, and probably solve the issue as well.
Close all the apps/services
If you phone hangs too often or if the screen freezes when starting up a particular app or crashes whilst using an app, it is time to close the apps that are active both in background and foreground. The simple way to do it is to tap on 'recent' tab button and you'll see a list of all active apps that you can close from the home screen right away. To check which services are active, simply drag the notification pane and deactivate all the services in use.
Force stop an app
Since you have closed all apps both in foreground and background, there are apps that are still active irrespective of what you do. This is where force stop feature on your Android smartphone comes to the rescue. You can go to Settings → Apps → Slide into 'Running' apps section and tap on individual apps and 'Force Stop' it. Note that this section includes all the system apps and services as well so if you are unaware of which apps to force stop, stick to the downloaded and pre-installed apps only.
Get rid of apps (unwanted)
Apps can contribute a lot on a smartphone right from being used for 360-degrees tasks i.e. for anything you wish to do on a smartphone, there is an app on Play Store waiting to be downloaded. However, this increases the influx of apps that are unwanted, unnecessary and won't be used ever again which is something you should get rid of right away. To do the same, simply open the Settings app and slide in Apps → Downloaded and 'Uninstall' those apps that downloaded but don't want now. For pre-installed apps, you can back up a bit and go to "All" apps section and 'Disable' bloatware if not needed.
Restart the phone
The mother of all fixes that doesn't harm any data on a smartphone is this one. Since your phone is stuck in abrupt or random, or even continuous loop of restarting or even screen freezing which are two of the issues we are tackling here, you need to restart the phone. Doing so will enable the system to close all apps, services, processes, and other stuff running on it and start afresh. This acts as a stress buster for a phone and thus, resolves plenty of software bugs, glitches, performance issues, and optimization issues, etc.
Force Reboot
You already read to reboot the phone then what's "force reboot". Since screen freezing is a major issue, there's no way to restart a phone without a working display since you need to select the command 'Power Off' or 'Reboot now' to do the same. Thus, force reboot actually switches off the phone without any need to select any command on-screen. You need to press power + volume up + volume down button and hold it until an Android recovery screen shows up wherein you can select 'reboot system now' or the same.
Remove the battery
One of the easiest solution of this Wiko restarting and freezing problem is to simply remove the phone battery. But not every phone has a removable battery so don't yank off the battery if your phone has a non-removable battery. Whilst others with a removable battery can remove it, wait for few seconds and insert it again and the problem is solved.
Purge all storage cache
Cache files are temporary files that are created and collected by the system. These files help speed up the retrieval process of using an app or service or website which is what makes these cache files helpful. On the flip side, these files are vulnerable to bugs, susceptible to get corrupt and this introduces problems such as degrading performance and more. This is why you must purge all storage cache files right away.
This is the first type of cache files that you can get rid of using the below procedure.
Open Settings app on your device.
Scroll and select 'Memory' or 'Storage' which depends on your make and model.
Scroll to find 'cache storage' and tap on it.
Confirm deleting it when prompted.
Purge all app cache
This is another but prevailing and common type of cache files accumulated by each app individually. Here's how you can purge it.
Firstly, tap on the Settings app on the home screen or app drawer.
Now, scroll to find 'Apps' and slide to 'Downloaded' section.
Here, you need to tap on 'Clear Data' and 'Clear Cache' on each app individually.
Once done, close the app and you'll see that the phone has achieved greater performance than earlier.
Purge cache partition
This is the third type of cache files which are accessible only in the recovery mode. You'll need the 'Perform a factory reset' method listed in this troubleshooting guide to enter the recovery mode. Once you do, select 'wipe cache partition' and all will be taken care of.
Manage the storage
Your phone has a limited 4GB of internal storage or say, 32GB of it (higher than that aren't viable to such issues). This doesn't mean that the phone will not suffer problems with the storage since you are stuffing more than it could handle. Then there are cache files and other temporary and other storage that takes a hefty chunk of the storage. This creates a deficit in available memory and lack of memory could introduce a string of problems right from abrupt restarts and screen freezes are few of the issues in this list.
Thus, the practice that you must do is to free as much of the internal storage as possible. You can use external memory storage to save all the important data, photos, and photos without cluttering the internal storage.
Perform a factory reset
Truly the mother of any issue which is difficult to fix without calling in a technician to assist i.e. to perform a hard reset on your device. This must clear any viruses, bugs, or any other foreign object that might be hindering with the phone's performance right there.
Firstly, you must take a backup of all the data that you want to save before moving further.
Now, turn off the device.
Press power + volume down + volume up simultaneously and hold onto it until the screen lights up and shows an Android logo on-screen.
Here, you'll see a number of options in the menu where you need to select 'wipe data/factory reset'.
Note that here, you'll need volume rockers to toggle and power button to select.
Finally, tap on 'yes — delete all user data' and all will be taken care of.
Visit the device manufacturer
Can't get the Wiko restarting and freezing problem uprooted? This is an easy solution wherein you walk into a service center authorized by the manufacturer to take care of the problem right away. Produce the bill to claim warranty if covered under it or you'll have to pay additional charges but it will ensure that the phone stays in perfect working condition and in warranty.