Recently, many users have been posting on Reddit and Twitter about a problem they are experiencing nowadays. Whenever they are trying to download apps from Microsoft Store, the app is stuck in a Pending state, and the downloading process never completes. This means the Microsoft Store is not downloading Apps.
Microsoft Store is the safest place to download any application because it verifies that apps in the store that either they are safe, adhere to content, privacy, and security standards or not. By downloading apps from Microsoft Store, you don't need to worry about your privacy because your apps are free of viruses and malware, so there is no third-party interference.
Are you also facing problems while attempting to downloading apps from the Microsoft Store? Then, you are in the right place. Today, we will help the users to fix the Microsoft store not downloading apps issue. Now let's begin without taking any more time.
Fix: Microsoft Store Not Downloading Apps
Nowadays, more and more developers are listing their own applications on the Microsoft store. So, it is more comfortable to download a variety of applications from the store for users. But what if you get stuck while downloading any application? Let's look over the various consequences and their solutions to fix the issues.
Fix 1: Try to Update your OS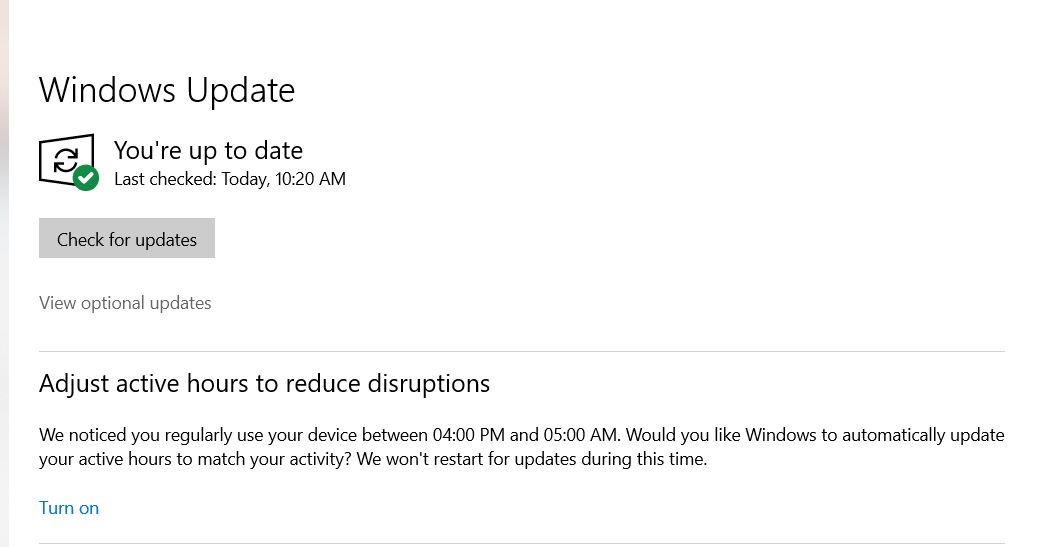 It generally happens due to an older version of OS. So let's look over the steps to update your OS version.
First of all, you need to open settings, and to do so, press the Windows key + I.
After that, click on the Updates & security option from the newly opened window.
Now, you will see an option to Check for updates. Click on it.
Then, your system will automatically search for an update for your PC, if any available.
Fix 2: Relaunch the Microsoft Store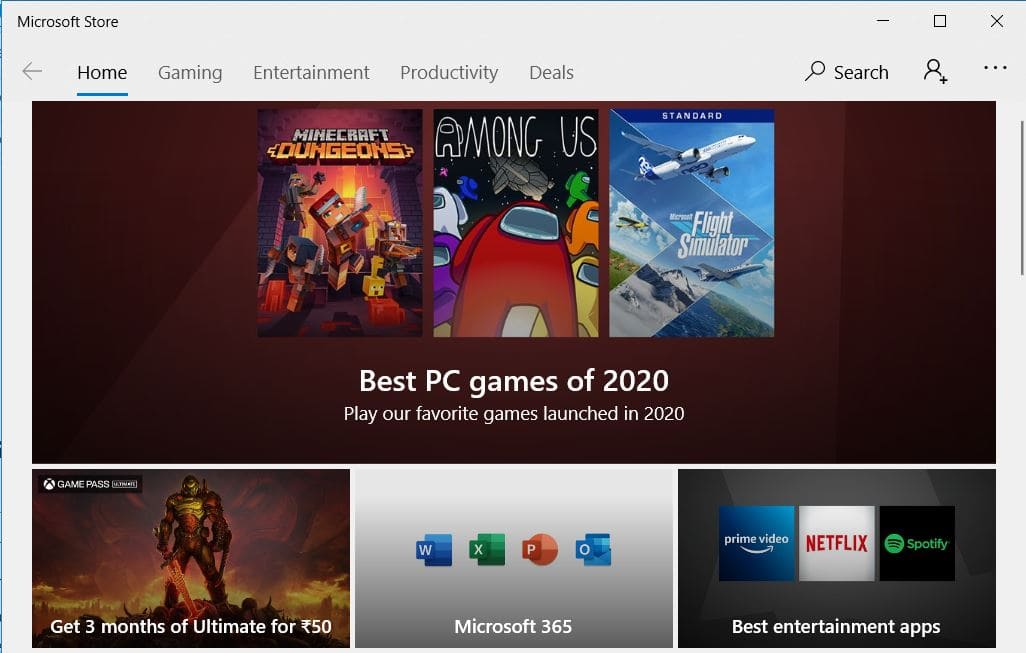 Interestingly, most of the problems can be solved simply by relaunching the Microsoft Store. Moreover, this is the most straightforward and easier trick and may help you to fix this problem.
What you have to do is just simply click on the cross button located at the top right corner of the window to close the Microsoft Store. Then, go to the Cortana search bar and search for Microsoft Store and select the correct one from the search result. Now, see if the problem still persists or not.
Fix 3: Reboot Your PC
Restarting your PC is the best option because many problems are resolved by just rebooting the system. To do so, let's look over the steps: –
First of all, go to the start menu and click on the power icon.
After that, you will see three options. Click on the Restart option.
Now, wait for a while till the rebooting is completing.
After the successful reboot, check if the problem resolve or not.
Fix 4: Check your Internet Settings
You need to check out your internet settings that it is fast enough or not. If your router is not working correctly, try to use a different WiFi network if available. You may also use your mobile hotspot to download the application from Microsoft Store. Try to check your internet speed, and there are many online websites available where you can check your internet's uploading and downloading speed.
Fix 5: Remove all Pending Downloads
Oops! Are you aware that Microsoft Store is not downloading an application because of your pending downloads? The pending download is a common and most ignored reason for delays.
In such a case, if you have pending downloads, then your current download won't start until the previous download is completed. Usually, the Microsoft store downloads two to three downloads simultaneously, but sometimes it fails to do so. To remove all pending downloads from the Microsoft store, follow the procedure given below: –
First of all, go to the Microsoft Store and open the Downloads and updates by clicking on the menu option.
Now, you'll be able to see all the pending and available downloads here. So check if anything is in the downloading queue.
In case you are in a hurry, you may cancel all the pending downloads and prioritize the one you require.
Fix 6: Check Date and Time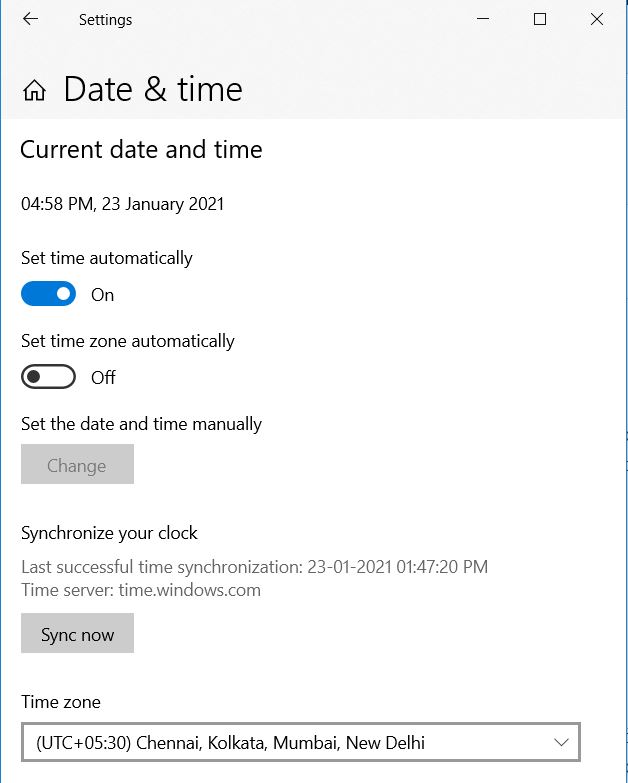 It may be a reason for delaying your downloads. So you need to check if your device's date and time are correct or not. In case it is incorrect, then fix your date and time because that could be a reason why Microsoft Store is not functioning correctly. So, to correct your systems' date and time, follow the steps given below: –
Firstly, right-click on time and choose the option to adjust the date/time to open settings.
Now, change the date/time from there.
Why won't you try the option automatic or manual set date and time, depending on which option is not working?
Fix 7: Check Storage Space
Sometimes, due to insufficient storage, the Microsoft Store cannot download and install the new application. Considering this, if you don't have enough space as required for the particular application, Microsoft Store cannot download anything because it calculates available storage before starting a download. So you need to clear some space for the new one.
Fix 8: Try to Change Download Location
If you are running out of space in your Local Drive C, then you may change the downloading file location to any other drive. To do so, let's take a look at the given steps: –
Firstly, go to the settings and tap on the storage option.
Then, what you have to do is just tap on the Change where new content is saved option from the list.
Now, you'll find the options to change your downloading app's location.
So, change the download location from the default C drive to a different drive.
Fix 9: Try Troubleshooting the Problem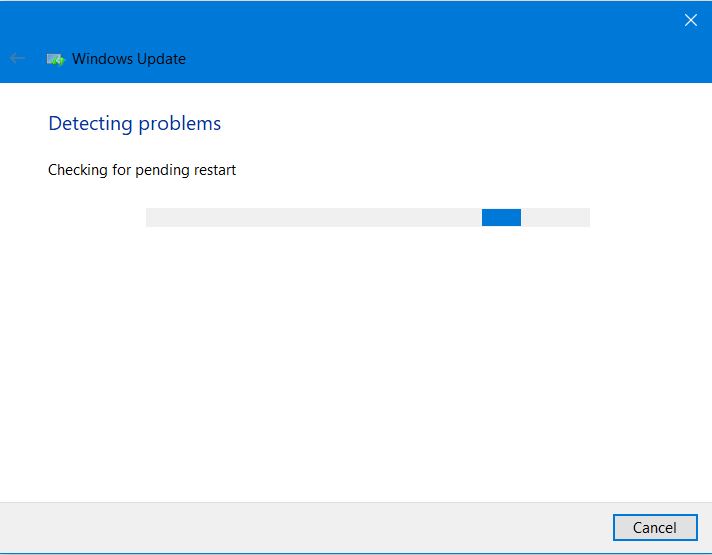 If, in your case, there is no storage issue, then you need to try to troubleshoot. To do so, follow the steps given below and download any application from Microsoft Store as you want.
Initially, you need to go to the Settings menu and search for 'Troubleshoot.'
After that, scroll down and start Troubleshooter for Windows Update.
Now, follow the on-screen guidelines, and that's it.
You may also try troubleshooting to Find and Fix the network-related issues.
Fix 10: Check your Antivirus and Malware
Check if your antivirus firewall works appropriately. Then, open the antivirus and scan your PC to ensure that your PC is not infected with dangerous malware. Malware sometimes steals your data and also break apps and system settings. This may affect your PC, and you may face problems like your Microsoft Store not working correctly, your PC getting slow, etc.
Fix 11: Clear Cache Memory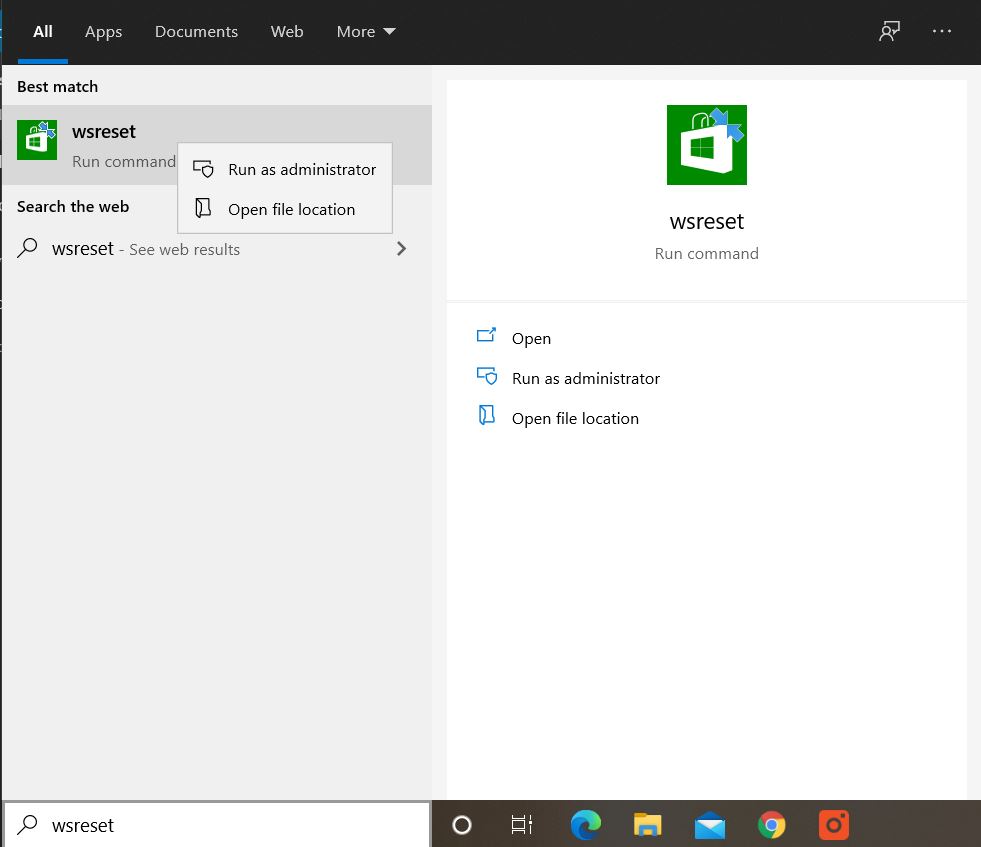 Another simple yet effective way is to reset or clear the cache memory.
Go to the start menu and search for a 'wsreset.'
After that, you have to simply click on Run as Administrator to run this command.
You need to tap on the Yes, in case you were asked to give admin rights.
Now, command prompt launch briefly and clear your Microsoft Store cache memory.
You may also need to sign in again to Microsoft Store and then try to download the app again to check if the issue is resolved or not.
Fix 12: Try to Reset Microsoft Store
Resetting the app solves most of the issues, and hence, Microsoft Store is no different.
First of all, you need to go to Settings Menu and select the Apps option.
Now, in the Apps and Features section, you will find the Microsoft Store.
Click on the Microsoft Store to unveil the Advanced option.
Navigate through the advanced option, and you'll find a Reset button. Click on it.
After that, reboot your PC and wait until the restart process is completed.
Now, after Resetting Microsoft Store, check if the app or games download is still in pending or stuck list in Stores or not.
Fix 13: Reinstall your Windows
This could be the last option for you if the above fixes are not working for you. To reinstall the windows, try the steps given below.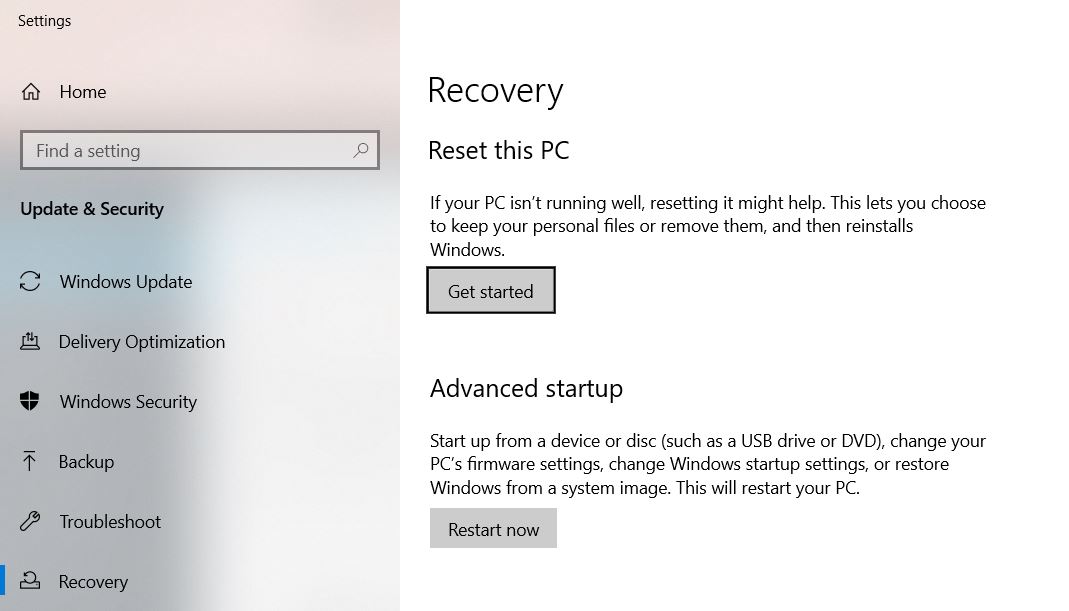 Firstly, you need to open Settings.
After that, click on the Start Menu.
Choose the Settings icon look likes a gear to open the settings window.
Now, select the Recovery Options.
Then, simply choose the option Get started located under the Reset this PC.
At this point, you get two options that are keeping 'My files' or 'Remove everything.'
At last, tap on the Reset option to reinstall your PC.
Try the above steps to Fix the Microsoft Store Not Downloading Apps issue. However, if the above steps don't work for you, then contact to Microsoft support team. That's all we have for you on how to fix the Microsoft Store Not Downloading Apps issue.
We hope this guide helped you. For more gaming and other updates, subscribe to our YouTube Channel. Also, check out our Gaming Guides, Windows Guides, Social Media Guides, iPhone, and Android Guides to know more.