Microsoft Teams and Sharepoint are two collaboration Softwares developed by Microsoft Corporation itself. The only difference here lies in that the later is one of the oldest platforms of the collaborative working environment. SharePoint finds its usage in document management and storage management systems. Sharepoint also integrates with various other networking tools and Softwares to increase productivity. On the other hand, Microsoft Teams has all the features needed to run a corporation or workspace remotely. You can term it as a remote office in which you get a lot of features that you would generally expect in an office.
Nowadays, users are getting a bit confused with their Microsoft Teams and Sharepoint. So we decided to check out where the actual difference lies and what benefits do they give in this real world. As the demand for SharePoint integration into Teams was quite high, so Microsoft created some new collaboration tools which allowed users to meet both ends. So let's start with our today's comparison guide between the two most popular software, Microsoft Teams, and SharePoint.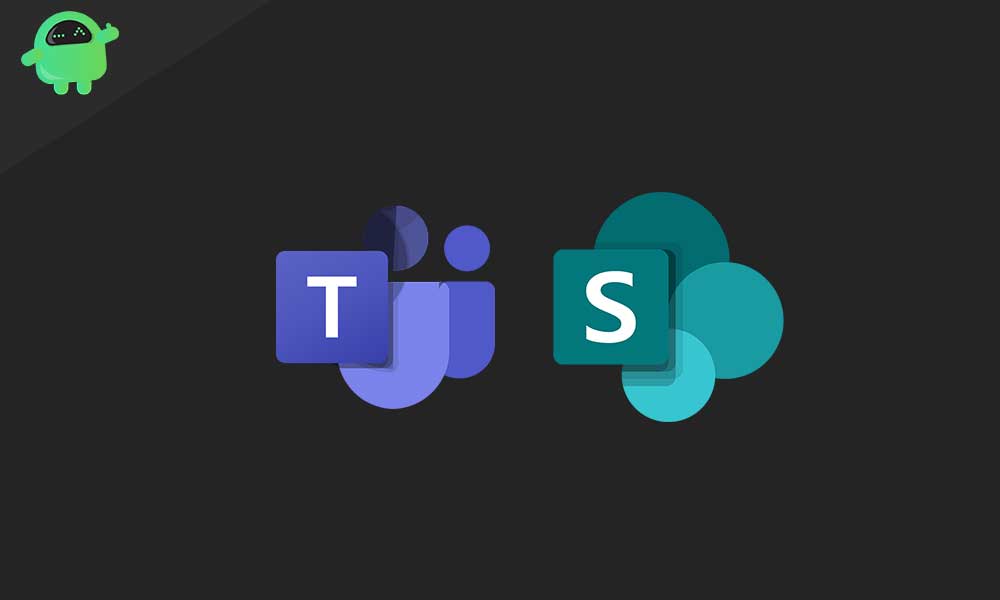 Microsoft Teams
Microsoft Teams is a chat-based collaboration software that has all the features that are required by a corporation to bring home your office. It has features like word, excel, and even PowerPoint extensions that allow giving presentations online to different clients remotely all over the world. You can also do video calling different teams in regards to different project ideas, and everything is done here is not visible to other channels anyhow. This makes Microsoft teams one of the best collaboration software available today.
What are the Critical Components of Microsoft Teams?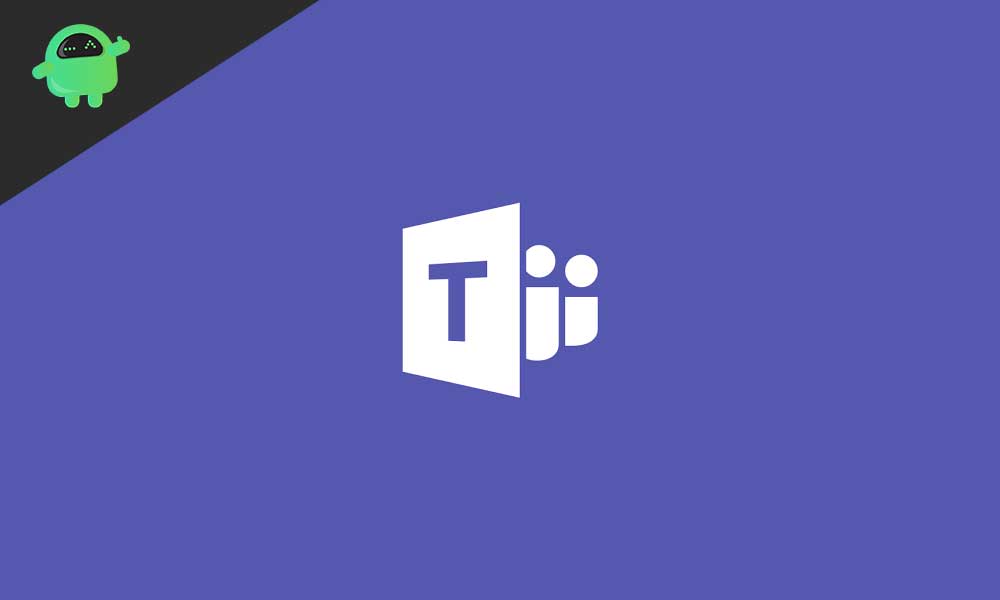 Now we will discuss the critical components of Microsoft Teams that make it different from other collaborative Softwares. We will discuss them in different sections. So let's start.
Channels
Channels are one of the most important components of Microsoft Teams that make it different from others. It allows the users to make different groups and chats, followed by their private projects. Channels help in creating the work more organized and look beautiful. Moreover, each channel in Microsoft Teams has its own e-mail address that lets you save information on the cloud itself. So with Teams, you can almost leave worrying about any conversations, files, and projects getting cluttered.
Tabs
This is another interesting feature from Teams that allows tools and services that can be used in channels to increase productivity. The tabs contain SharePoint statistics, BI reports, and external links combined with internal tools that help management. With tabs, you can also open Microsoft OneNote and use it as your Planner. Tabs thus provide easy user access to different functions.
Connectors
Connectors, as the name, suggests help in software and network integration in Microsoft Teams. With the help of connectors, you can connect Slacks, Microsoft PowerPoint, Microsoft Excel, and Word.  Connectors help users in saving time. They will need to switch between different applications and software.
Bots
Bots are used as an automatic responder and provide regular updates to new messages of different channels. Suppose you want to create a meeting update, then your Bot will ask for similar questions and get the answers ready. Now when some other user asks a question related to the meeting, it will be answered by the Bot. This makes working in Microsoft Teams a breeze and time-saving.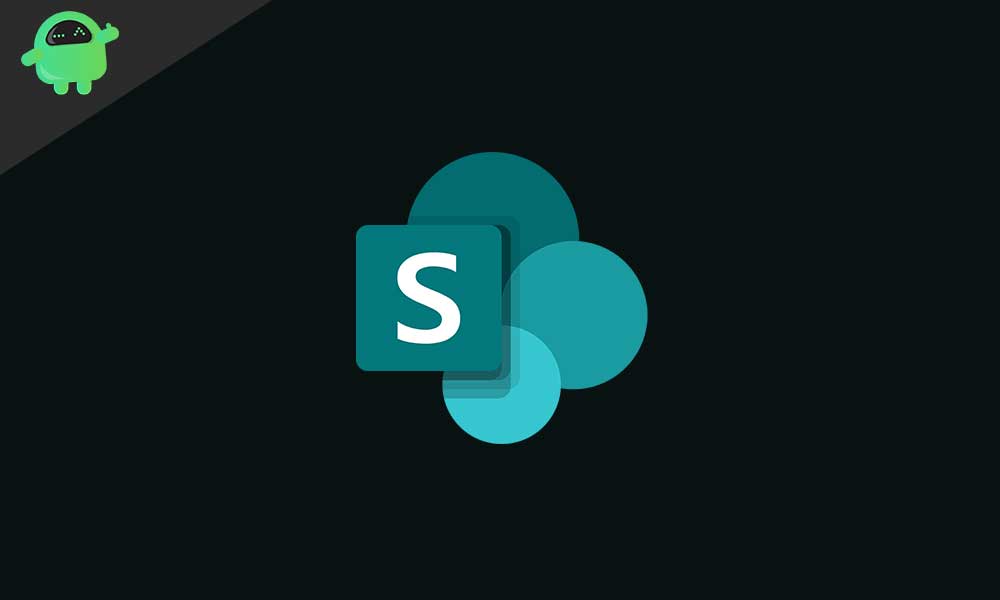 SharePoint Teams is another collaborating software and is developed by Microsoft itself. But it does not contain most of the features of Microsoft Teams like channels and presentations over video calls. SharePoint's main objective is to provide a uniform file sharing and library creation that is visible to all as well there there is the direct integration of Microsoft Office. However, it has some great features like surveys and libraries. Moreover, it has different plans for different types of requirements.
Now we will list and explain the best features of SharePoint Teams that make it good collaborating software. So let's start.
Lists
The SharePoint library comes integrated with five default lists, and they are announcements, contacts, events, tasks, and links. The lists available can be customized according to the preference of the user. Further, if you are using SharePoint compatible client programs, you can also use spreadsheets and design the lists based on them. This makes this one of the most interesting features in SharePoint.
Document Libraries
Whenever you share a file or a document in SharePoint with team members, they are automatically added to the built-in document library. Then they can see all the listed documents and files in the library altogether. They are also given a hyperlink that helps them further opening and finding the documents.
Discussion Boards
The main purpose of the discussion board is to reduce the need for mailing a group. Instead of that, team members can create discussion threads, and that acts like groups where they can discuss what is going on in their minds. This also eliminates the concern of forgetting to include someone in the group. This way, everything stays combined.
Surveys
This is one of the most interesting features we liked in SharePoint. You can create a survey poll of the needs and wants of the users as well as do voting on what you need to do further. Suppose you want to purchase something for your company and you want every employee's opinion. This can be the best way to do so.
Here we are unable to create a table for easy understanding as that may lead to more confusion. Microsoft Teams and SharePoint teams are good in their own ways. Now we will discuss the actual differences which lie with productivity and usability as well as features.
Teams
You need to be careful in this while creating teams in Microsoft Teams, as creating new teams in Microsoft Teams can cause great confusion. But that is not the case with SharePoint Teams. Here, you can create a new team for every project and work that you can search later on to land in the proper destination. Microsoft Teams is the main space for the whole group to allow collaboration. Whereas SharePoint Teams sites are designed for little areas to focus and with specific topics. Here SharePoint Teams win.
Access Management
You can be active in SharePoint Teams even if you don't have the SharePoint Team ID. One the other hand, Microsoft Teams don't allow guest interventions. Although there is an option to turn this on. But in SharePoint, there is no option to turn this thing Off. Sadly but the truth, SharePoint is less secure. Here, Microsoft Teams win.
Connectors
Both Microsoft Teams, as well as SharePoint Teams, allows connections to Planners, Calendar as well as document libraries. But the difference is, you can add SharePoint connection in Microsoft Teams to access its libraries. But sadly, the reverse is not supported. Here again Microsoft Teams Win
Conclusion
Now we have concluded from the above facts and features that Microsoft Teams is more functional as well as more productive than SharePoint Teams. However, users can choose independently on their personal preferences.  We hope this guide was helpful to you. If you have any queries or feedback, feel free to comment down below with your Name and E-mail ID. Likewise, check out our iPhone Tips and Tricks, PC tips and tricks, and Android Tips and Tricks for more such tips and tricks. Thank You