Have you been on the lookout for a good app or software to assist you while you write down your important documents or essays? If you have already used Microsoft Word but have not particularly enjoyed using it, this is just the right place for you to be in! Read on to discover some of the best Microsoft Word alternatives you can use in 2021 to write and edit documents on the fly!
Microsoft Word is inarguably the most popular app that comes preloaded with most computers. It is part of the Office bundle of apps that Microsoft develops and distributes. Over the years, Microsoft Word has seen several changes in its user interface and also received many feature updates, making it more favorable every year. It has a ton of options that you can use to customize and create your document just the way you need, including templates, fonts, colors, and much more.
However, not any product is without its flaws, and Microsoft Word is no exception to this rule. While it has a highly refined UI and a lot of features to mess around with, it also does cost a premium alongside the other Office suite of apps. This is why we have taken it upon ourselves to find some of the best Microsoft Word alternatives that you can use in 2021 to fulfill all of your office needs! With that being said, sit back, relax, and enjoy the read!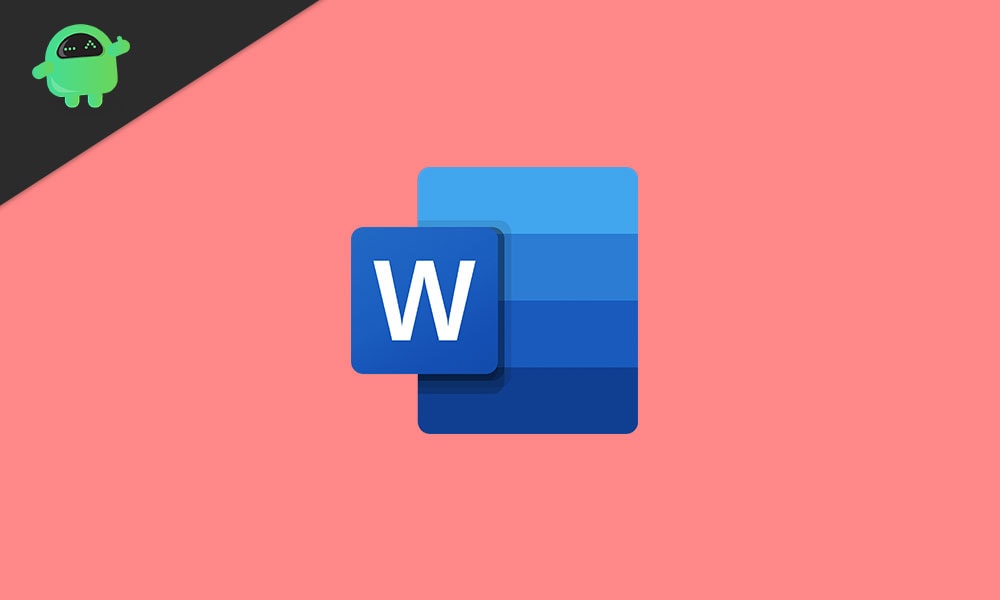 Best 5 Microsoft Word Alternatives
1. Microsoft Office Word Online
Price: Free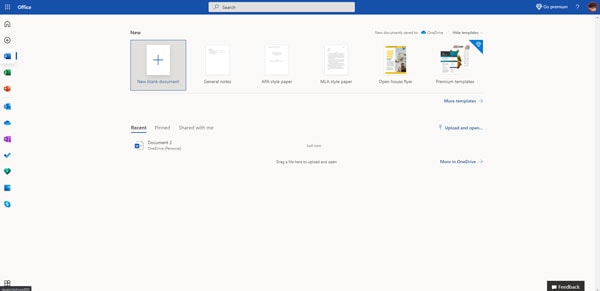 In case your only problem with using Microsoft Word on your computer was the fact that it used up a lot of space on your hard disk and also that it wasn't free, this is the best alternative for you on this list. Since Microsoft Office online is made by Microsoft itself, you will find yourself right at home while using these apps.
Not only is Office Online completely free to use, but it loads within a fraction of a second and is completely browser-based. While it does lack in terms of features and flexibility a bit, it easily makes up for all of that in ease of use and convenience. You can sign in with your Microsoft account to sync all of your documents, and even use your phone to edit these documents on the fly using the mobile version of the Word app.
Visit Microsoft Office Word Online
2. Google Docs
Price: Free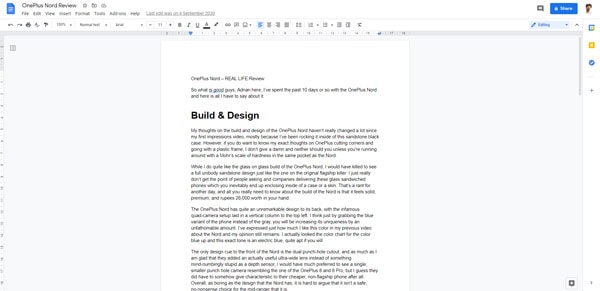 Yet another great alternative to Microsoft Word that is completely free and online is Google Docs. I personally have been using Google Docs to meet all of my document editing and creation needs for the past few years, and I rarely miss using Word. Google Docs gets all the basics and fundamentals right, and although it does not have even close to the number of features that Microsoft Office does, it remains to be one of the fastest document editing services on the internet.
The Google Docs app for Android and iOS also works extremely well for when you are on the go. You can mess around with addons that enhance the functionality of Google Docs to make it a little user friendly and convenient as per your workflow. The best part about using Google Docs is that it is always in sync with your Google account. This makes it extremely easy for one to pick up editing a document anywhere at any time.
3. LibreOffice
Price: Free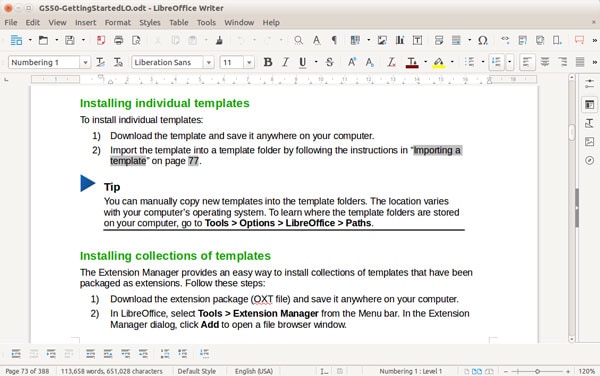 Up next on our list of some of the best Microsoft Word alternatives is LibreOffice – a name that you already might have heard around a few times before. LibreOffice is an open-source and community driven document editor that shares a lot of its features with the most popular services out there. The best part about LibreOffice is the fact that it is completely free and available on a wide range of platforms, including Windows, macOS, and Linux.
It has a similar set of features to Microsoft Word but lacks a few integral and core functionalities such as cloud backup. The user interface is also something that might turn a few heads away from the product. However, once you get the hang of LibreOffice, you will fall in love with its simple design, lightweight size, and responsiveness. Unlike Google Docs, LibreOffice is an app that you will be required to download and install on your computer.
4. WPS Office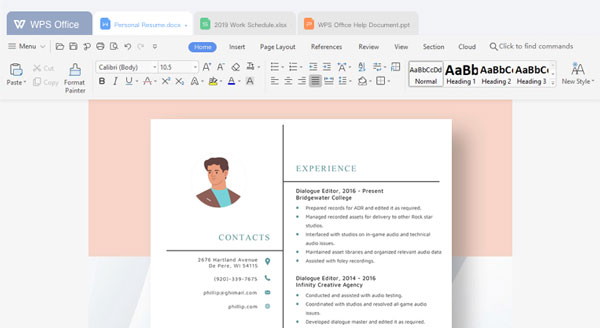 Price: Free with ads, $29.99 per year for Premium
WPS Office is probably the most feature-rich document editor on this list, and it goes head to head against Microsoft Word. It has a very pleasant user interface and features almost every single option you could think of while editing a document. WPS Office is also available for Android and iOS – pair that with its cloud sync functionality and you have a true alternative to Microsoft Word.
The only huge caveat with WPS Office is the fact that it is freemium, which means you will see occasional ads. However, this could also work in its favor since you can pretty much use all of the features that are locked behind a paywall by simply choosing to watch a 10-second advertisement which unlocks that feature for the next 30 minutes. Fortunately, you won't see any ads while editing your documents since they only appear while you are exporting or printing a document.
5. Apache OpenOffice Writer
Price: Free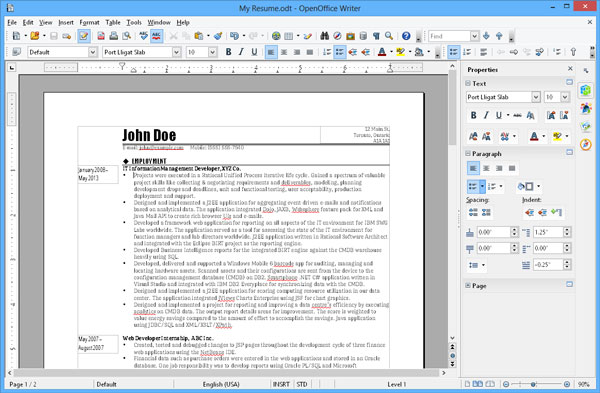 Ending our list of some of the best Microsoft Office alternatives to use in 2021, we have Apache's version of Word. Apache OpenOffice Writer is everything the good old 2007 Microsoft Word used to be, friendly, powerful, and fast. Many users have been migrating away from the Office suite of apps ever since Microsoft decided to overhaul the UI drastically, which threw the most used options and menus away in ribbons.
While I'm in the minority that likes the new Microsoft Office user interface, many people use Apache OpenOffice Writer thanks to its familiar interface and set of features. It does lack a few features when compared to the recent version of Microsoft Word and WPS Office, but it works just fine for all kinds of document editing needs. Overall, we highly recommend you try this one out if you miss the older versions of Office.
Download Apache OpenOffice Writer
Conlcusion
That's all folks! We hope you enjoyed our roundup of the best Microsoft Word alternatives in 2021! Which one among the list is your favorite, and how many of these Microsoft Word alternatives have you already known or have been using? Know other good alternatives to Microsoft Word that you feel people might find interesting and useful? Do let us know in the comments section below, we'd be delighted to hear from you guys!