Minecraft 1.16 has introduced a lot of interesting new features, and one of them is an all-new igneous rock block known as Basalt. As of now, we know that it can be worked upon to produce Polished Basalt that you can use for ornamental purposes, like with other rock blocks. But it is possible that it has more uses as well, that are players are yet to discover.
So players looking out to find Basalt have arrived at the right place. In this guide, we will show you how you can obtain Basalt in Minecraft 1.16.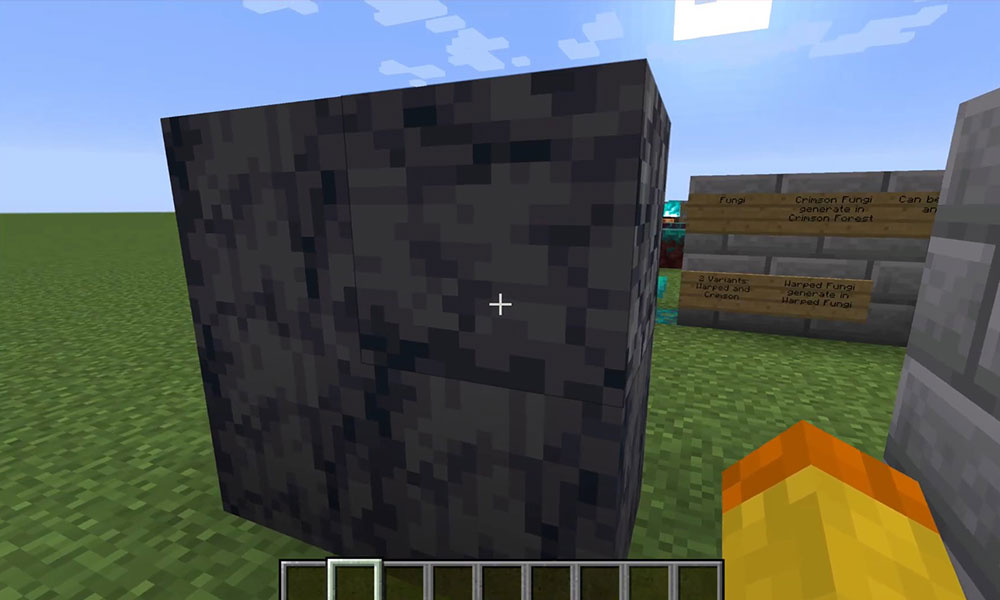 Finding Basalt in Minecraft 1.16
As Basalt happens to be a new rock in Minecraft 1.16, you will be able to find it only in unique locations as well. As of now, you can only come across it in two new biomes that have been introduced with the patch. These are the Soul Sand Valley and the Basalt Delta.
You will come across both of these biomes in the Nether. Apart from finding the rock in its native state all across these biomes, you can also mine them from the Basalt Pillars you see over there.
How to Generate fresh Basalt in Minecraft 1.16
Apart from harvesting and mining it, Basalt can also be newly generated in the game. You can do this by making lava flow over Soul Soil with Blue Ice placed right next to the block. You can obtain Blue Ice by mining Blue Ice blocks. For this, you will require a tool that has been enchanted with the Silk Touch.
If you need Basalt for ornamental purposes rather than construction in the Nether, this can be a viable method. All you need to do is to take up some Soul Soil from the Nether and construct a custom Basalt generator in any place outside the biomes Basalt is found in.
Uses of Basalt in Minecraft 1.16
So far, all we know is that Basalt is a block you can use for ornamental purposes. Other blocks have no known interactions with it. You can polish it by classical crafting or stonecutting. The latter is a preferable option and tends to yield better results. Thanks to its blast resistance, it cannot be damaged by Ghast fireballs. This, along with its ease of generation, makes it an excellent raw material for constructing bridges and shelters in the Nether.
That is it for now. We hope you have a great experience with this unique and interesting new rock in Minecraft 1.16. If you liked this, don't forget to check out our other Wallpapers, Windows Guides, Gaming Guides, Social Media, iPhone Tricks, and Android Tricks for more guides. Subscribing to our YouTube Channel will help you win the $150 giveaway contest. If you have any doubts or feedback, comment down below with your name along with the e-mail ID, and we will reply shortly. Happy gaming.