This guide is focused on helping the players of Minecraft who are unable to make a circle. So without wasting any time, Let's get started with our complete guide on how to make a circle in Minecraft.
In the boxy environment of Minecraft, it is nearly impossible to create something that is completely circle or round in shape. However, if you have made up your mind to create something that is near to the sphere, well, we are here to help.
After the official launch of this game in 2011 to the various platform, it has become the best selling video game of all time. It has over 200 million players across all platforms.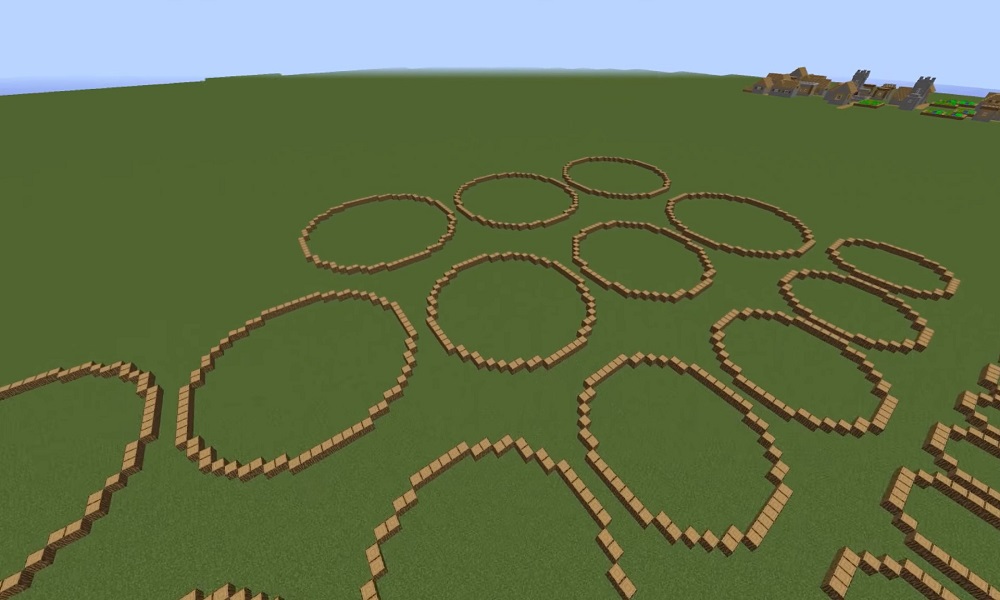 Game Modes
There are mainly 5 game modes available in Minecraft available as of now.
Survival mode
Hardcore mode
Creative mode
Adventure mode
Spectator mode
How to Make A Circle?
Making a Circle relies on techniques that are similar to making slanted lines. By small segments of blocks, you can make both of them. To make a circle, you have to follow the steps given below:-
Construct a line segment and try to make it just one-third of the length of the circle's total diameter.
After that, make a shorter line segment just behind the first one.
Try to make the difference smaller and smaller every time and continue making shorter lines. This step will help you with making the arc of the circle, which is at the top.
Turn around and repeat the steps. The circle made by you in Minecraft should have symmetry, which means whether you are looking at any side, the circle should look the same from all sides.
The procedure of making each side of the circle is exactly the same.
At last, fix the distortions like destroy a block at the end and extend the adjacent segment or just fill the gap if a segment looks too long. And do the same procedure if the segment looks short.
By this process, you can't get a truly round ring, but it should look like a circle because it is impossible to make a perfect circle in Minecraft. That's all we have for you on how to make a circle in Minecraft. We hope this guide helped you. Also, check out our Windows Guides, Gaming Guides, Social Media, iPhone Guides, and Android Guides for more great content. Subscribing to our YouTube Channel can help you win our $150 giveaway contest. If you have any queries or feedback, comment down below with your name along with e-mail ID, and we will reply shortly. Happy Gaming !!