Android Screen mirroring is a way to protect your Phone's current screen from other digital devices such as Laptops or PC. It continuously sends a copy of your screen to another device. There are many benefits of screen mirroring; you can use it to demonstrate your work, have good gameplay on a big screen and watch videos with all and many more.
However, there are tons of websites, apps, and devices available, which allow you to mirror your android to a laptop or pc. It can be done with a wired or wireless connection. Some of them are free, and some are paid. You can choose according to your need.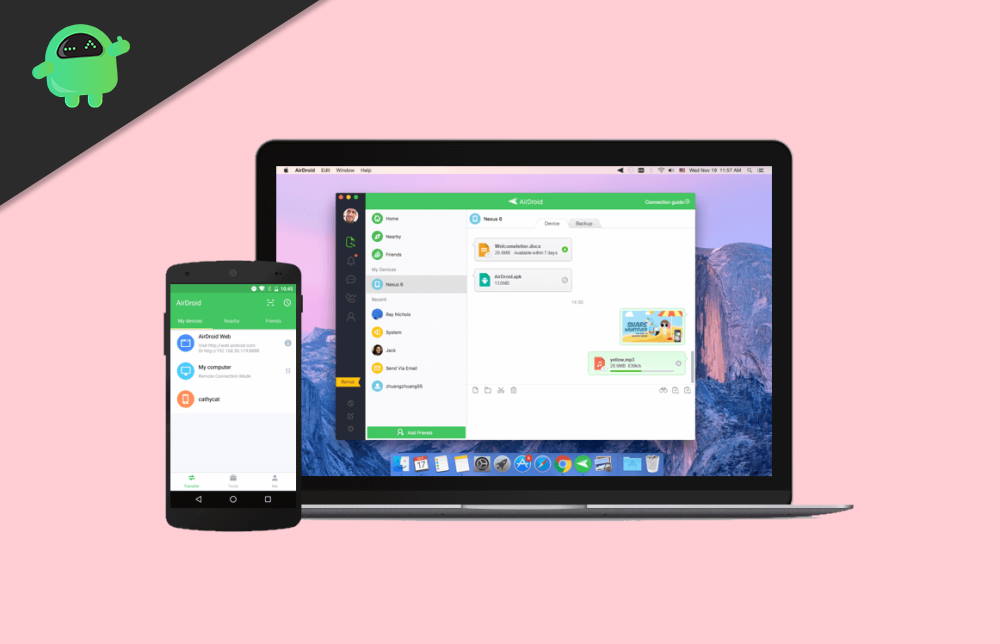 How To Mirror Android Phone To Laptop or PC
In this article, we will explore 2 methods to mirror an Android phone to a laptop or PC, one is wireless, and one is wired. Both methods have different advantages and disadvantages; you can choose according to your requirements.
Method-1 Airdroid [Wireless]
Airdroid is the best and easy-to-use mirroring app. It is wireless, and it's a web-based technology where you don't even need to install anything, but what you all need is your android device and web browser on other devices. You can even use it on a wireless LAN, but to access all the Airdroid features, you must be connected to the internet.
Airdroid's key feature is Remote Connection Mode. So When your and other device is not connected via LAN, but both are connected to the internet, you just need to scan QR code, and it will start mirroring. It's simple-looking, but responsive UI is also attractive. Some of the features are that you can view call logs, stream videos, take screenshots, and check notifications, but it also has limitations. You can't play a game or run some apps. But it's still best if you are using it for streaming videos.
How to mirror your android on laptop or PC using Airdroid [Remotely Connection]
Step 1: first of all, download the Airdroid app for Android devices and pc or laptops from the play store and Airdroid's official website, respectively.
Step 2: Run the Airdroid app on your android, fill out the required details and click on sign up.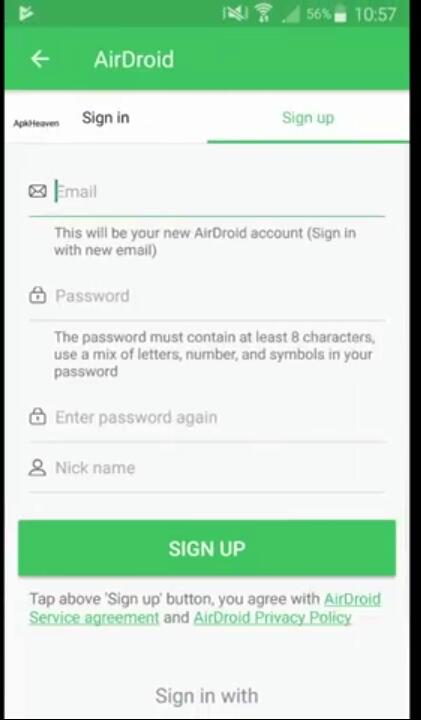 Step 3: Afterwards, it will ask to enter the verification code. So go to your Gmail account, take your verification code from there, put it in the Airdroid app, and verify it.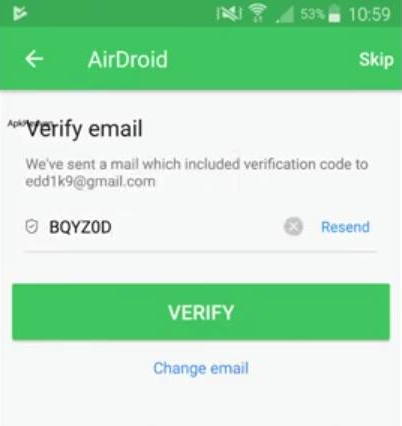 Step 3: Now run the Airdroid file on pc or laptop that you download in the first step.
And allow access.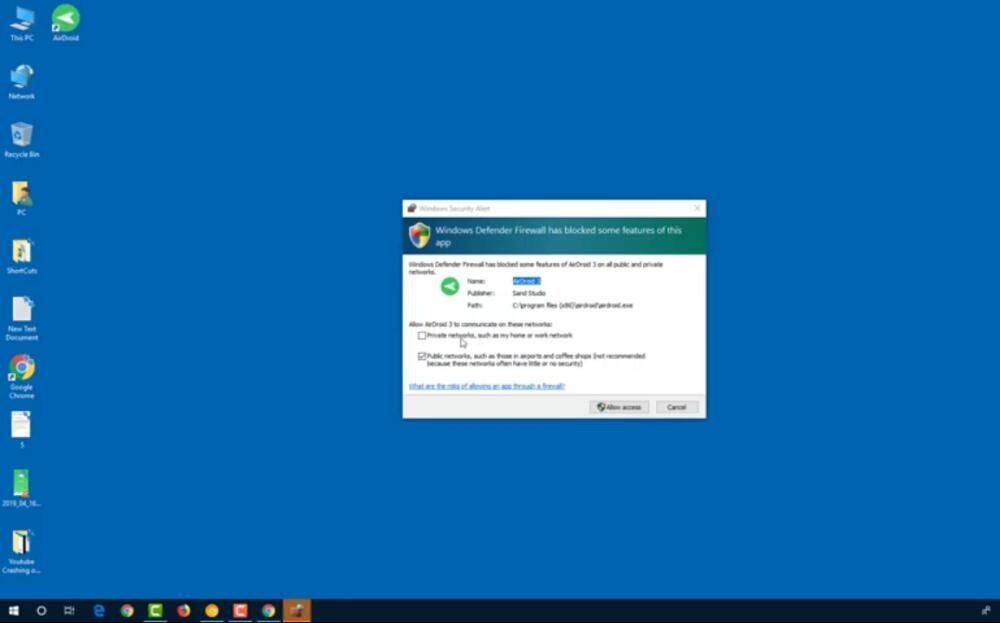 Step 4: Enter your user name and password, and hit on the login button.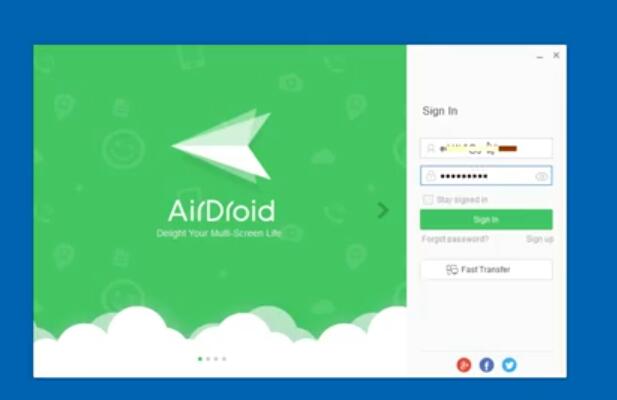 Step 5: Now go to Airmirror Tab and click on 'View only mode'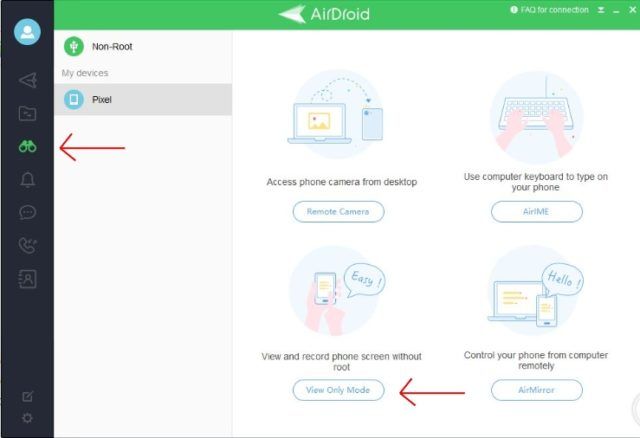 Step 6: then, Open the Airdroid app from your Airdroid, and you will see a pop-up showing 'Start now.' Click on it. And it will start mirroring your android on your PC or laptop.
How to mirror your android on laptop or PC using Airdroid [QR Code]
Step 1. Open the Airdroid's official website on your pc and log in there. You will the QR code after you log in.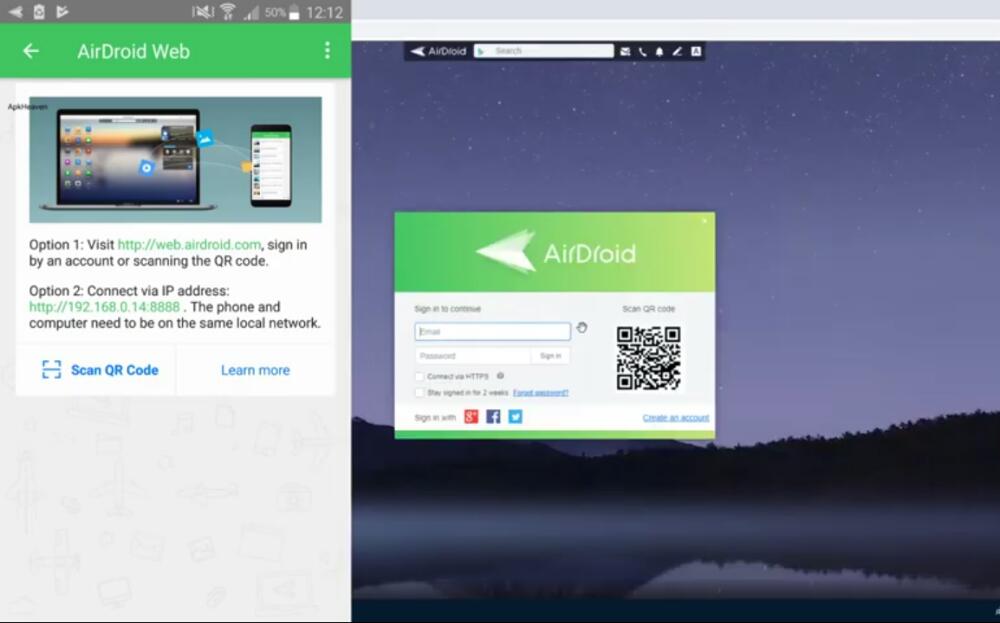 Step 2. Now open up your Airdroid android app and scan the QR code.
Method-2 Vysor [Wired].
vysor is one of the best tools which lets you control and view your android screen on pc or laptop. Vysor is compatible with Windows, IOS, Linux, and, most of all, the other operating systems. vysor operates with very high speed, which provides high-quality mirroring with the ability to control your android with no lag. You can take screenshots, drag, and drop files, play games. They also provide enterprise licensing at very cheap rates for professional work.
Pricing – $2.50/month , $10/year and $40/lifetime.
Steps to mirroring your android to laptop or PC via Vysor
Before installing vysor, you must enable USB debugging on your android. In case If you don't know to do that, you can follow the steps given below:
How to Turn on Debugging on Android phones
Step 1: Go to Settings -> System -> About phone and find 'Built Number'.
Step 2: Click seven times on 'Build number' to be a developer.
Step 3: Go to Settings -> System and find 'Developer Option' there.
Step 4: Scroll down a little, and you will find 'USB debugging' there.
Step 5: Click on 'USB debugging' and allow the required permissions.
How to mirror your android to a laptop or PC via Vysor
Step 1: After turning on the USB debugging, open up a web browser on your PC or laptop and go to Vaysor's official website and download it from there, and for android, simply go to play store and download and install it from there.
Step 2: Now it's time to install it on your PC or laptop. Run the downloaded file and allow access.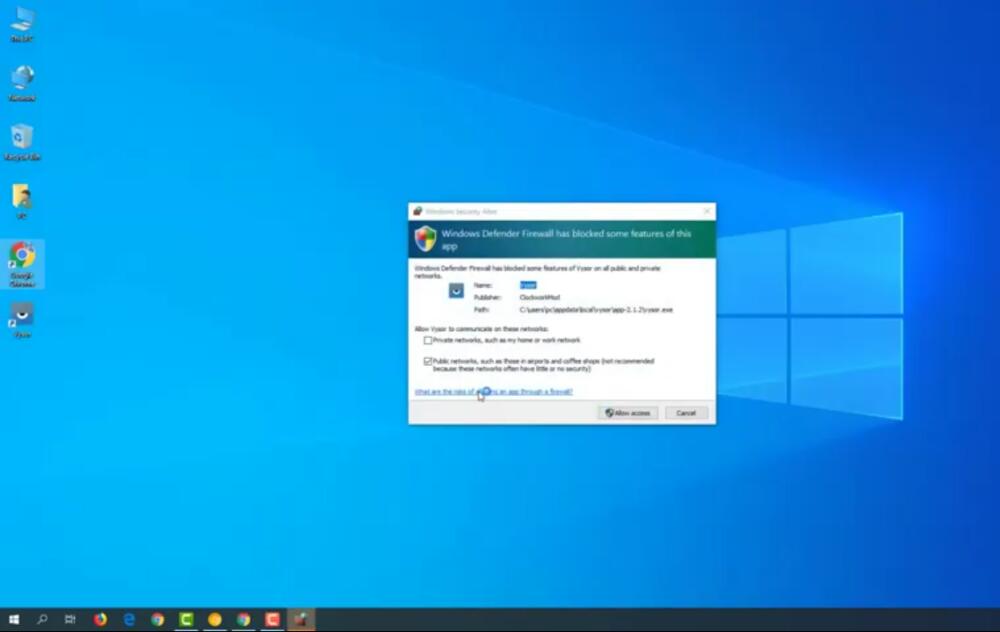 Step 3: After Allowing access, New window will pop up. Click on the first option from the status box, as shown in the below screenshot.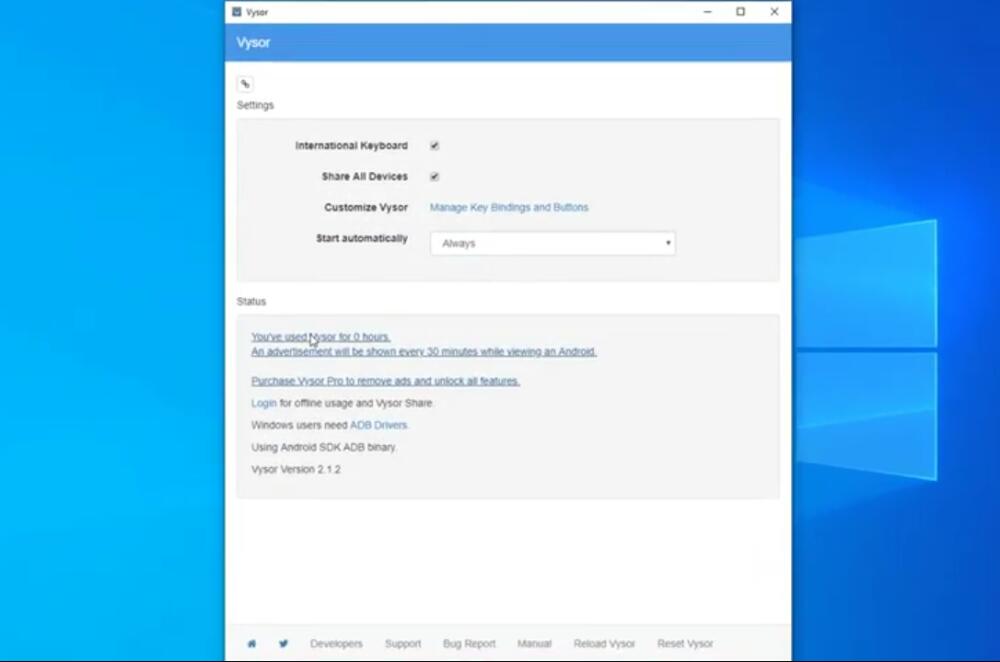 Step 4: Now, sign in with your Google account.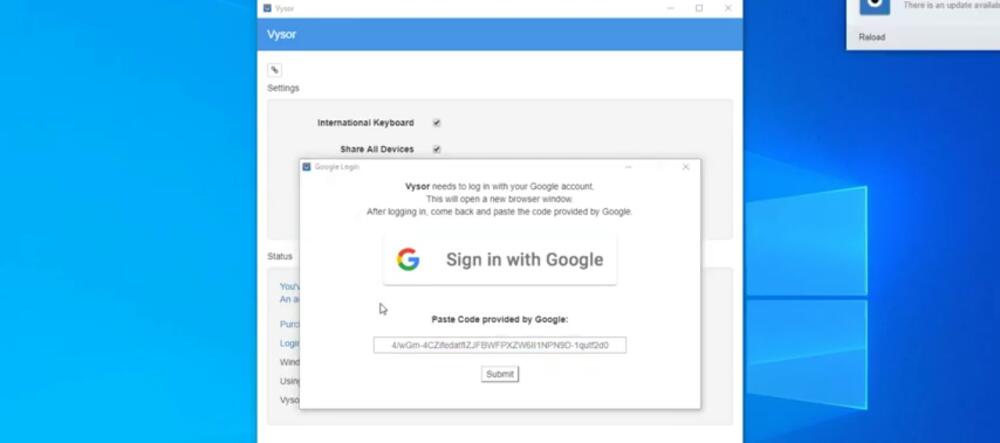 Step 5: Go to your Gmail and click on allow access and copy the code and paste it in Vaysor.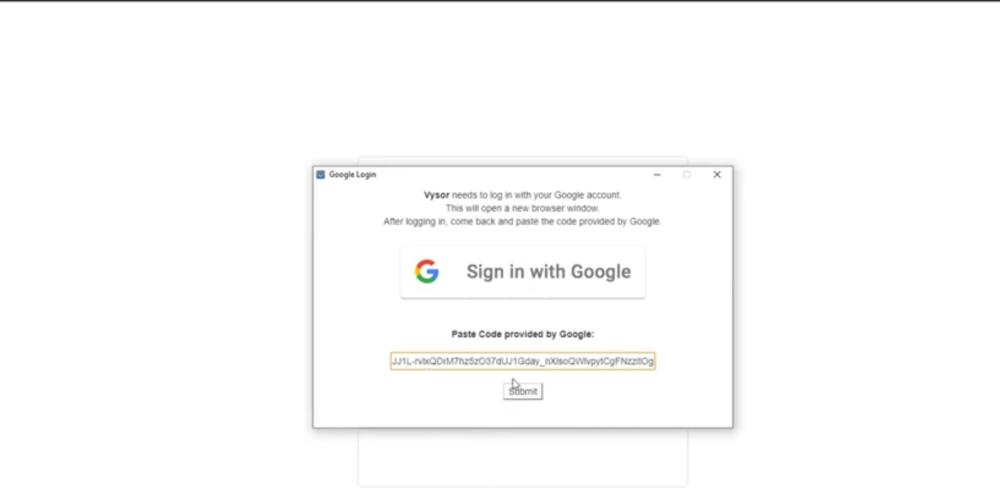 Step 6: Now connect your Android to the PC with the USB cable.
Step 7: Click on 'View' after seeing a notification saying 'Vaysor has detected a device.'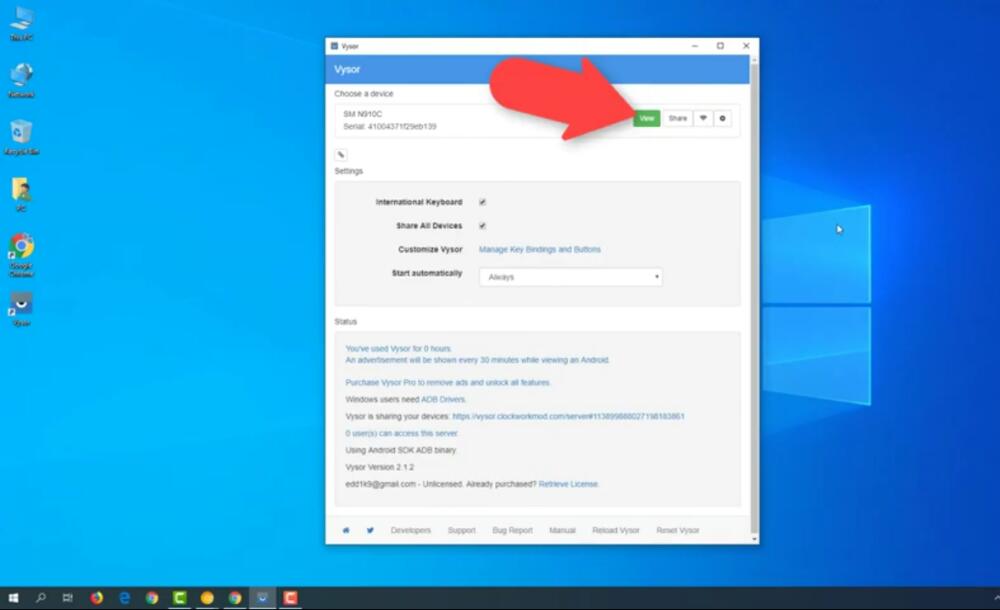 THAT'S IT! Now play games, watch movies, or do whatever you want on a big screen.
Conclusion
Thus, this was all about how to mirror an Android phone to a laptop or PC. In this article, we have shown the one wired and one wireless method. Airdroid doesn't allow to play games and control android phones, so it is only good for streaming videos and managing files. If you want high-quality mirroring and the ability to control android phones, you can purchase a Vysor membership. I hope this article will help you. Thank you for reading.