The new Bounty of Blood DLC for Borderlands 3 has no shortage of weapons. There have been a few additions in this new DLC that are worth farming for. One such gun is the new Legendary pistol Miscreant. It is not like the other pistols in the game, and we will get to why it is like that in the latter part of this article.
The Bounty of Blood brings with it several Legendary pistols, but this is regarded as the best of the lot by many gamers. So how do you get this gun? Which boss do you need to farm? That is what we will take a look here in this article. We will see what makes this new pistol unique and what are the best scenarios to use this new gun.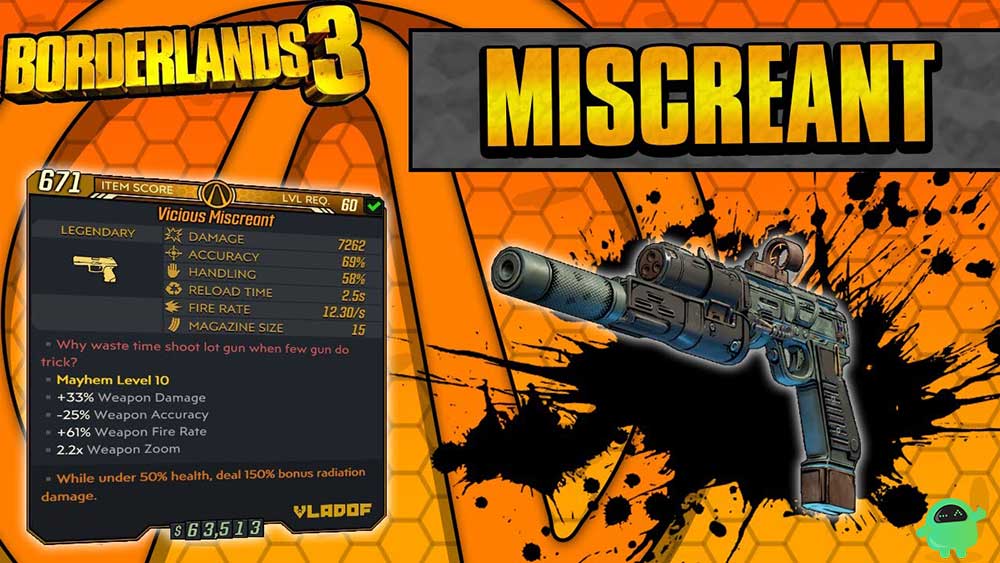 How to unlock Miscreant in Borderlands 3?
The first thing you need to unlock the Miscreant is the Bounty of Blood DLC for Borderlands 3. Once you have that, then you need to farm the Boss, the Quartermaster. You will find the Quartermaster in the Bloodsun Canyon of Gehenna. To make this more precise, we have included a picture of the map showing the location of the Quartermaster in the Bloodsun Canyon. Once you get to that location, you should find a checkpoint to save your progress till then. That could prove to be handy as you won't have to spawn from the starting point again if anything goes south.
What makes this pistol stand out from the lot is severe damage with a very high firing rate. When you shoot continuously with this pistol, you also get a rotating muzzle adding an extra bit of cinematics. As mentioned above, this is not an ordinary pistol, and the reason behind it is that it does not shoot bullets when you fire with it. Instead, it shoots out rockets that explode on hitting the target. There is a secondary firing mode, too, which further increases the fire rate by 25%. The increase in the fire rate results in even more significant damage when you are using the secondary firing mode. So there is no reason at all why you would not switch to the secondary mode while firing at all times.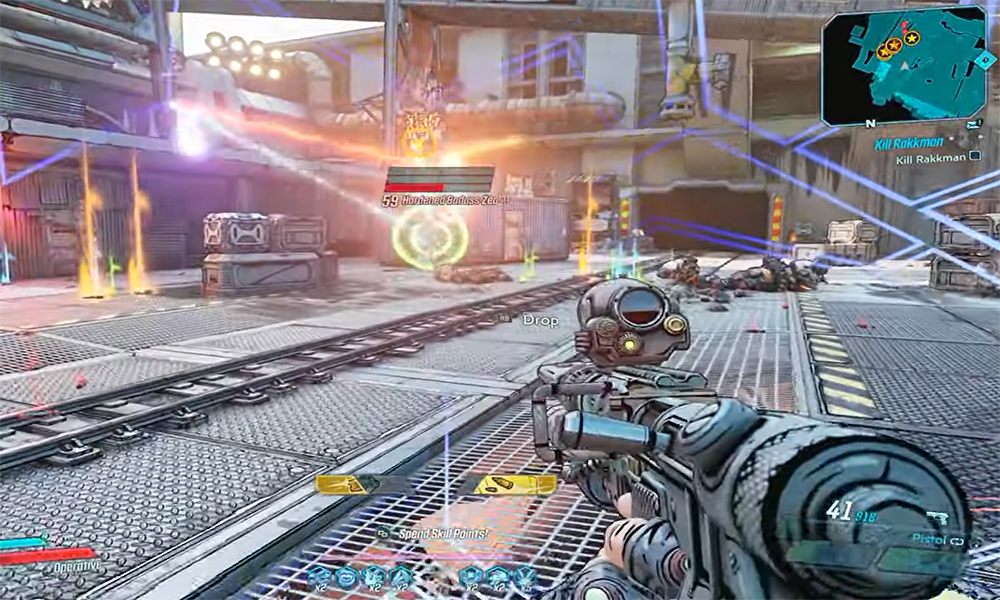 The increased fire rate does come with a small downside, though. You will need to reload your weapon more frequently than usual. But the damage that you get from it more than makes up for it. And shooting out rockets also does take a toll on the accuracy of the gun, but with a little bit of practice that is easily manageable too. Fighting against enemies in short and medium-range brings out the best in this new gun.
So now you all about the new Legendary Pistol Miscreant of the Bounty of Blood DLC in Borderlands 3. If you have any queries with this guide, then comment down below. Also, be sure to check out our other articles on iPhone tips and tricks, Android tips and tricks, PC tips and tricks, and much more for more useful information.