Your Poco X2 doesn't have the IP68 certification like the flagship models but it still has a pretty tight casing secured with strong glue. And the fact that it has a non-removable battery is evident that any liquid would have a hard time getting into it. However, the USB charging port always opens and while the liquid may still not be able to get into the phone through it, you'd still be bogged down by the 'Moisture detected' error is some residue enters the port. As a result, you won't be able to charge your device using its cable without drying off the port first.
In this post, I will guide you on what you need to do if your Poco X2 keeps showing the moisture detected error. This problem is pretty minor that you'd be able to make your device work perfectly again by doing some pretty basic troubleshooting procedures. If your phone happens to get into contact with water then chances are you will be getting the moisture detected error on the device. What you should do when this happens is to make sure that the phone is dry. Wipe the exterior part with a soft cloth. If there is liquid present in the phone charging port then use a hairdryer to remove this liquid. You can also set aside the device in a cool dry place to let the liquid evaporate naturally. Once the phone is dry try to check if the issue still occurs.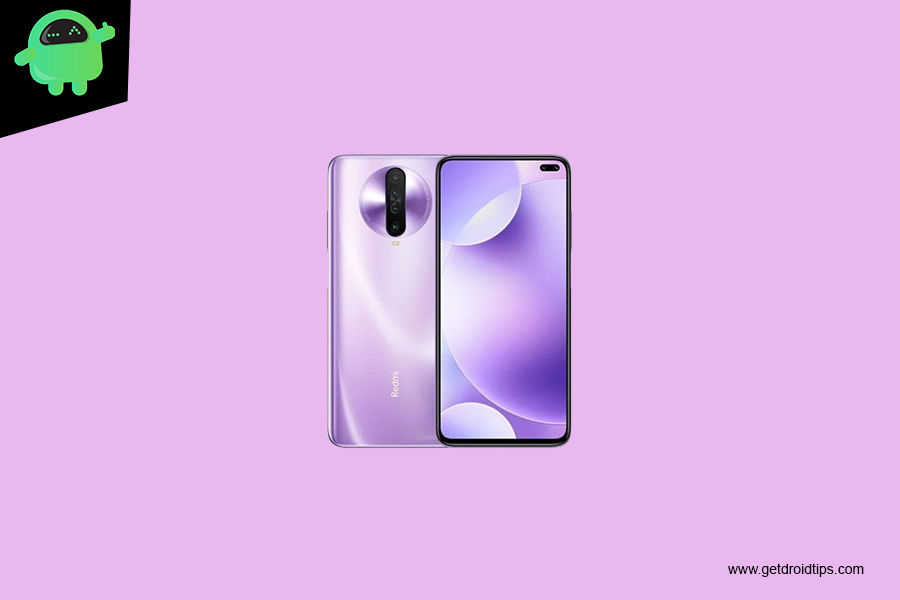 Possible Reasons Behind the Issue
There could be a lot of reasons for the error, some of them can be as follows:
Wet charging port
Damaged charging port
App issue
Unknown software glitch
Bad hardware
Fix Moisture Detected Error on Poco X2
Check the port
Moisture detected error usually pops up if the charging port is wet or has traces of liquid in it. This can happen after exposing the device to water or liquid, or when using it in humid environments. This error is a reminder for the user not to charge the phone unless the port is dry. Water naturally evaporates after some time so there's no need for you to do anything except to wait. Once the charging port is clear of water or moisture, the error should also go away.
Check for any accessory problem
If Moisture detected error remains even after you've thoroughly dried the phone already, there may be other factors behind the trouble. The moisture detected error may show up even when the phone is dry if a charging accessory or port is damaged. To see if the issue is caused by a charging cable or adapter, try to charge the device using another known working cable or adapter. If it won't help in fixing your issue, visit your local Xiaomi Store or Service Center so a qualified technician can examine the hardware.
Troubleshoot apps in Safe Mode
In case you don't know what is safe mode, in safe mode, the system temporarily disable all third-party applications you installed on your device. By doing this we can figure out which app is occurring the problem. Follow the below step to turn Safe Mode on:
Your device must be powered on.
Press the power button on the phone.
When the power off, restart, airplane mode, wifi mode, etc. menu will be displayed, release the power button.
Now, long-press the Power OFF word on the screen.
Keep pressing this word until the Android Safe Mode message is being displayed on your phone.
Select to reboot into Android Safe Mode.
When done, a dedicated Safe Mode watermark will be displayed on your smartphone
Observe the phone and check for the problem.
After figuring out the apps which are creating the problem, follow the below steps to uninstall it(if required):
Open 'Settings' from either the Quick Nav menu or the launcher.
Scroll Down and Tap 'Apps'.
Now, tap on 'Manage Apps'
If you're looking for a system or default app, tap on More settings at the upper right (three-dot icon).
Tap 'Show All Apps'.
Find and tap the appropriate app.
Tap Uninstall.
Tap OK to confirm.
Clear Cache from Recovery Mode
In case you don't know what is recovery, the first thing the bootloader rings up is the recovery. Recovery Mode refers to a special bootable partition, which contains a recovery application installed in it. And you can fix some problems with your phone. Follow the steps to clear cache from recovery mode:
Turn off your phone.
Now Press and hold Volume UP key + Power Key  on your Poco device simultaneously for a while
Once you see the Poco logo, you can release the button.
The phone is now booted in recovery mode
Use Volume keys to navigate to the Wipe cache partition option
To confirm, you can use the Power button.
Restart your phone
Factory Reset
Disclaimer
Factory reset will delete everything, so you want to make sure that you create a copy of your data such as photos, videos, documents, texts, etc. ahead of time.
From the Settings menu:
Open 'Settings' from either the Quick Nav menu or the launcher.

Scroll Down and Tap 'My Device'.

Now again scroll down and tap 'Backup & Reset'.

Now finally scroll till the end and tap 'Erase all data (Factory Reset)'.

Now, tap on the 'Delete all data' button that is located at the center bottom of the screen.

Now, it will ask for your lock screen password, confirm it.

Again it will ask your Mi account password.

Enter the password and tap the Ok button.
From Recovery:
Turn off the device

Press and hold Volume Up key + Power Key

Release Power key when POCO logo appears but keep pressing Volume Up key

Release Volume Up key when Mi-Recovery Appears

Use Volume keys to select and Power key to confirm

Select Wipe Data and press power key to confirm

Select wipe all data and press power key to confirm

Select Confirm press power key to confirm

Select "back to main menu" by press power key

Select Reboot and press power key to confirm

Select Reboot to System and press the power key to confirm.
Conclusion
That was it, this was the easiest way to Fix Fix Moisture Detected Error on Poco X2. Follow them carefully to get benefits of the feature in your Poco X2. Are you facing any problems and issues with your Poco X2? Then there is nothing to worry about, we have an article dedicated to Poco X2's issues and guides. Here is the Poco X2 Troubleshooting Guide. Although it's rare, some cases of the issues on Poco devices may have bad hardware as the origin. If a factory reset won't help in fixing your issue, visit your local Mi Store or Service Center so a qualified technician can examine the hardware. If needed, they may send it in for repair or replacement.
Do you own a Poco Device, or any Android device and need these types of simple tutorials? Then stay tunned to GetDroidTips' Android Tips & Tricks column because many simple tutorials for Poco are coming soon.

If you have any queries regarding this, the comment section always available for you.