A day is well spent when the battery is fully charged but when the battery is discharged, the things look too boring. But what happens when the charging is either slow or when the Moto X4 when the things turn bizarre. Charging a smartphone is a piece of cake where you simply plug in the charging cable and bingo, it's done.
Moto X4 comes with a TurboPower mode that can recharge a fully discharged battery from 0% to 94% in over an hour. But what to do when the phone recharges at a slow pace or it isn't charging at all, there are few things that you can check before visiting the nearest Lenovo Service Center to get the issue fixed.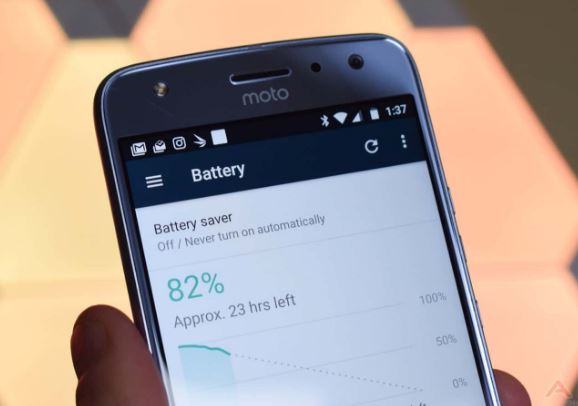 Things That You Must Do To Get The Charging Issue Fixed
First and foremost thing is to inspect the charger well before use. If you are traveling or using a different charger, chances are that the difference in output capacity can cause slow charging. On the other hand, cuts in the cable, damages to the transformer and the plug, and the USB-C plug which is connected to the phone. At times, loose or damaged wall outlets where the user plug their charger can cause charging issue. You can check the last two tips by connected the phone to the charger and jiggle it a bit to check if it gets disconnected and connects again repeatedly.
When plugging in the cable to the USB-C port, ensure that there is no gap in between, therefore, insert the plug properly. When using TurboPower mode, the battery charges quickly to the 78% level, however, the charge above 78% is slow but the charging is totally fine. Apps can pose a hurdle in charging the battery as there are some applications that consume a lot of battery life in the background which might be causing the charging issue.
Related Post:
You can try putting your Moto X4 into airplane mode and charging it. If nothing brings joy to your face, you can experiment with some other chargers compatible with your device. You can walk into the nearest service center to get the issue fixed.