Bluetooth offered functionalities that enabled phone users to send and receive data. Since it is a wireless technology and works pretty fine with any Bluetooth-enabled phone, suddenly it became a favorite. Phone users with Bluetooth can choose between listening to music on your Bluetooth headsets or make a call or receive one and much more. According to a recent encounter, sometimes the Moto Z2 Force can show Bluetooth connectivity issues.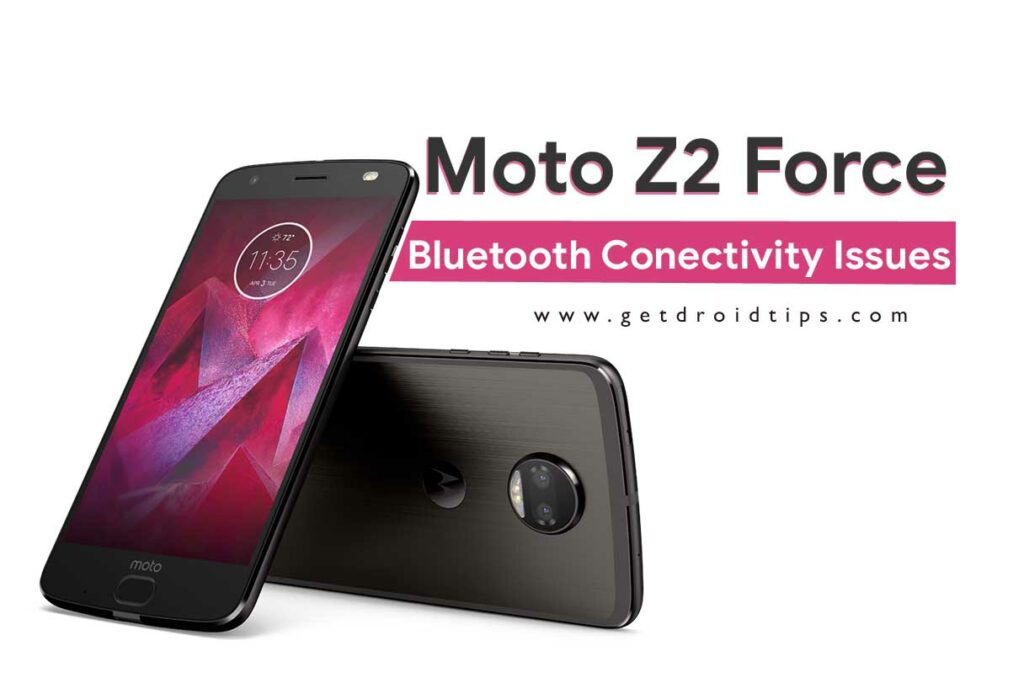 Users have reported inconvenience regarding Bluetooth connectivity issues and issues with Google Play Protect. A user claimed that whenever they tried connecting the Bluetooth to the phone, the Google Play Protect instead disabled it thereby allowing it to connect. This issue was seen in previous iterations for which, Lenovo claimed that the Google Play Protect is treating "Bluetooth Share 7.0" system app as unsafe and that is why it is disabling it. But we have come to the rescue. We culminating the list of Bluetooth connectivity issues that people have observed. And we have prescribed the simple fixes to get rid of the problem.
How To Solve Moto Z2 Force Bluetooth Connectivity Issues?
If your device is automatically and forcefully disabling Bluetooth or if you can't talk over your phone via Bluetooth when listening to music, here is a quick fix to get rid of all the issues.
Start with proceeding to the "Settings" app on your phone. It is available on notification tray and Menu.
Then, go to "Backup & Reset" feature on the phone and click on the feature "Network Settings Reset".
Finally, click on "Reset" button to reset the network that will enable proper Bluetooth connectivity.
Reboot the device and try it.
Then, go to "Settings" app on your phone again and then click on "Bluetooth" option.
You will have to delete all prior pairings and other information that will initiate the Bluetooth app as new.
Hopefully, these few measures will help you out to use Bluetooth without any connectivity issues. What's more? Get to know how to reboot into fastboot mode on Moto Z2 Force here. Did you observe any Wi-Fi related issues on your Z2 Force? Wait no more because we have it covered, click here to know how.