Logitech MX Master 3 has got amazing features, but all that glory aside, it has certain problems too. Recently users are facing a peculiar problem where Logitech MX Master 3 Buttons stop working or do not responding to user commands. We will be discussing some troubleshooting methods to fix the buttons not working issue with the Master 3 mouse.
Logitech MX Master 3 has great specifications on paper. There are two separate scroll wheels for vertical scrolling and horizontal scrolling. This feature will be quite handy for people working on various demanding software. This mouse also supports in-app customization for various software. But all of this customization can usability can come to a halt if the buttons are not working correctly.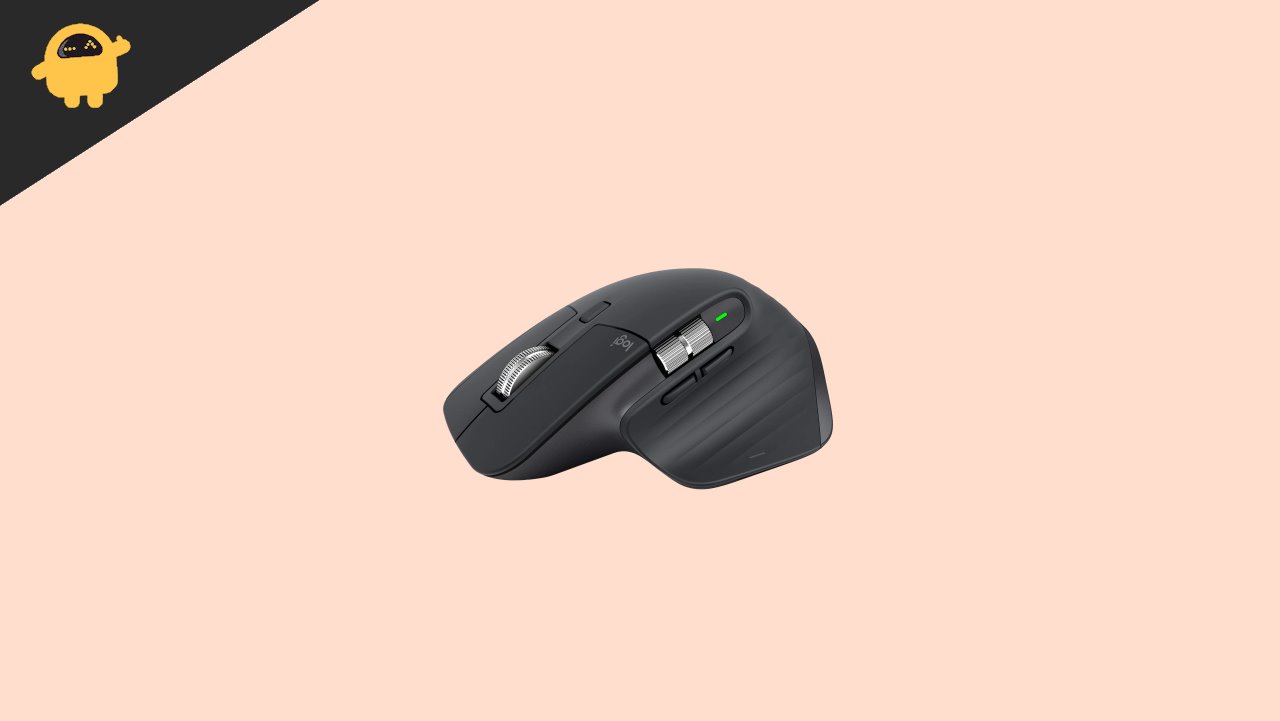 Fix: Logitech MX Master 3 Buttons Stop Working or Not Responding
Users have seen a peculiar problem with this mouse lately. The gesture buttons in this mouse seem to be malfunctioning, rendering the mouse useless. This issue is a headache because it's hampering the workflow of many gamers as well as professionals.
People are going crazy about it, and it's understandable. It's not like the problem is occurring with only windows users, but with macOS users too. After diving deep in the problem, it's clear that the main reason for this issue is linked to a recent update. But, it's just one of the many possible reasons for the issue.
Method 1: Troubleshoot mouse connection
It is quite possible that the issue with the mouse is related to its connectivity. Logitech Master 3 has two connectivity options, you can connect it wirelessly through bluetooth connection or you can use a cable to use it as a traditional mouse.
Both are easy to use and reliable, but if it's not connected properly, you can have issues like the gesture buttons not working properly. Check if the device is connected properly to your PC. Check the connectivity settings on the PC and the cable connected with the mouse.
Method 2: Make sure the mouse is in range
It is quite possible that while using it wirelessly the mouse is out of range and hence it's unable to establish a connection with the PC via bluetooth. The mouse has a range of 10 meters or 33 feet, so try to be in that range.
It is also important to note that even if you're in range, but behind 2 or 3 walls, then, the connection will fluctuate and hence render your mouse useless. So remember these points and try to be in close proximity to the PC.
Method 3: Pair as a new Bluetooth device
Although many users would prefer using it with the cable, there are also a large number of people who find the wireless option much more flexible and easy. The mouse connects wirelessly with the help of Bluetooth. And, sometimes people are unable to connect it properly, rendering the mouse useless.
First, make sure the mouse is turned on. Now find the Bluetooth settings using windows search.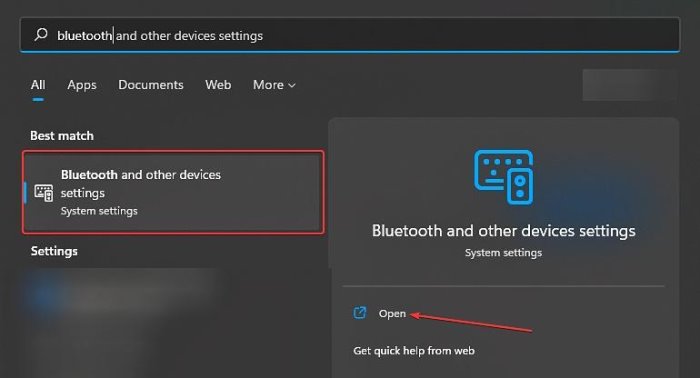 You will find the option called "Bluetooth and other devices". Click open to continue.
There you will see the button for Bluetooth, turn it on.
You will see an option displayed on the pairing screen called "Add device", click on it.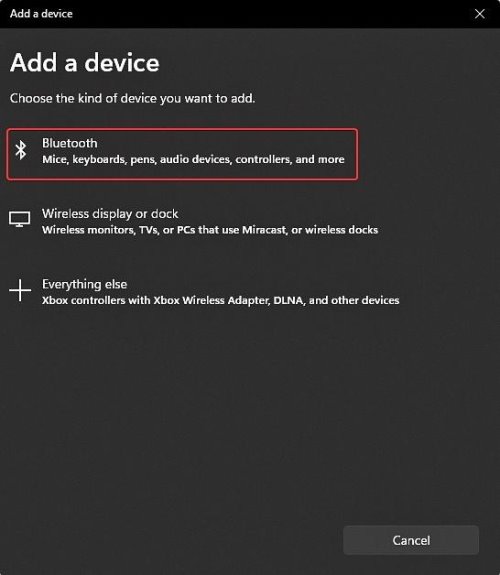 This will take you to a new window. There you will see various options to connect different devices. Click the Bluetooth option to pair your device.
Press the Connect button on your mouse for 3 seconds until a light flashes. Your device's name will be displayed on the pairing screen. Tap it to connect the device to your PC.
Now your device is properly connected through Bluetooth and will start working as fine as before.
Method 4: Check mouse cable damage
If you prefer using the mouse in a traditional way, then you can also connect your mouse via cable as well. The issue of Buttons stop working or not responding can be due to faulty or damaged cables. You should try investing in a good-quality mouse cable for your Logitech MX Master 3, or you should use the Bluetooth connectivity feature.
Method 5: Update mouse firmware
Logitech MX Master 3 being a wireless mouse with a ton of features, requires firmware to work properly. Chances are that your mouse is not updated which is causing the issue. As this is a high-end product from Logitech, and receives frequent updates from the manufacturer.
These updates ensure that it functions properly and without any bugs. Not updating the device will introduce bugs and this can be the reason for it to malfunction. Updating the device is a simple process.
First, right click on the windows logo to find the Device Manager.
There are a lot of options, search for "Mice and other pointing devices" and click it.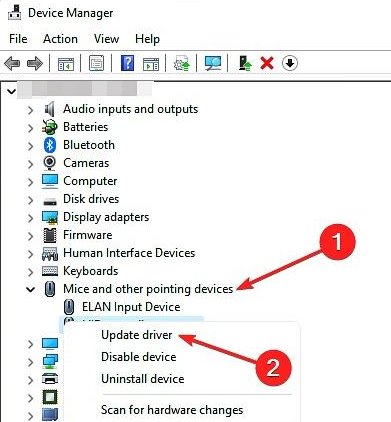 Now select your mouse and click Update driver.
After the update is completed, you should restart your computer. Check your mouse now and check whether the problem still occurs.
Method 6: Install Logitech G Hub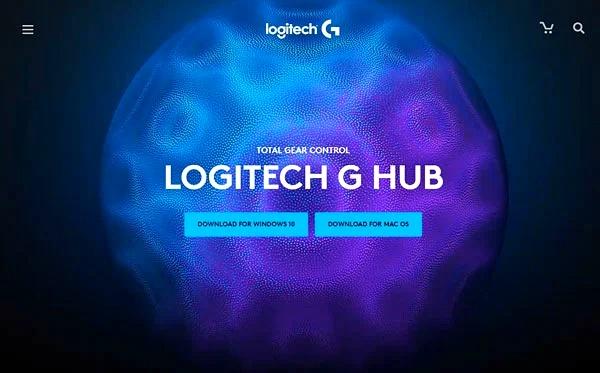 If the problem is still prevalent after updating the firmware of the device, then you should consider installing the Logitech G Hub software. This is an exclusive app for Logitech accessories. It helps you customize the device according to your preference and also helps in troubleshooting various issues.
Through this software, you can also tune the control of your mouse and it makes it easier for you to use your mouse with other third-party software.
You also have the option to troubleshoot your device and update it through this app. In fact, this software auto-updates your device's firmware. Hence, saving the trouble of updating it manually. I recommend you install this software, troubleshoot the device, and then reboot your PC to fix the problem.
Method 7: Contact Logitech support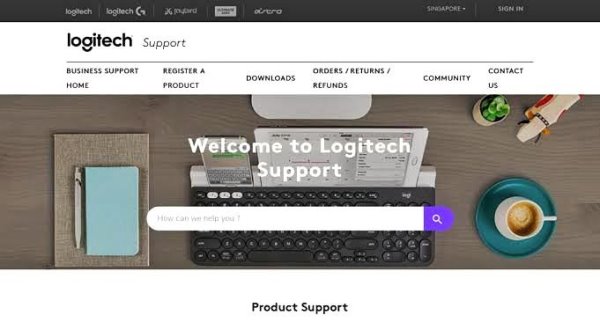 If none of the above methods work, then the best thing you should consider doing is contacting the official support center for Logitech. Maybe it's your device that's faulty and either needs a repair or replacement.
Conclusion
This brings us to the end of this guide for fixing Logitech MX Master 3 buttons stop working or keys not responding issue. Please note that if none of the above methods are helpful for you, then you should contact Logitech support. If your warranty period is still intact and you have the invoice, then you can get a replacement completely free of cost.