Almost every year, the developers tend to make periodic modifications to the shot stick and shot meter in NBA 2K. In the new gameplay trailer released, we can see that both of these have been changed quite a lot. In fact, the shot meter's latest look and function is probably the most significant change in NBA 2K21.
In case you are confused regarding these changes, do not worry. In our latest guide here, we will help you know how the new shot meter works in NBA 2K21.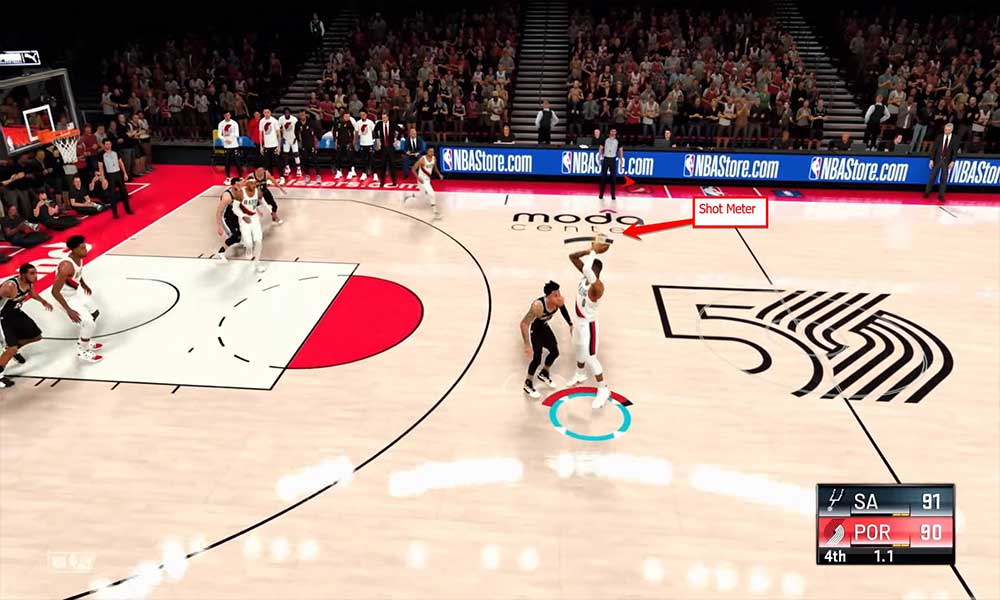 All about the new shot meter in NBA 2K21
How to shoot
Prior to this, you could push the shot stick in any direction of your choice and shoot. Now, however, you can only shoot by pushing the stick straight down or by pressing the shoot button. If you do not do this, a dribble move will be performed.
In the older version of the shot meter, you filled up the empty meter whenever you took a shot. With the updated version of the shot meter, you will have to carefully time your release for wherever the grey-colored part of the meter turns up on every shot. This is, of course, referring to when you use the shoot button, not the shot stick. You need to be observant when you set forth a shot because the shoot button tends to revolve around timing your shots heavily.
How to use the stick
Coming to the shot stick, you do not have to time your shots or even release it at all. What matters more here is your precision. When you use the shot stick to make your shots, pull it directly downwards and make sure that the yellow line lies as close as possible to the center of the grey area of the shot meter. The quality of your shot depends on the accuracy of this position.
That is it for now. We hope this guide helps you understand and effectively use the shot meter in NBA 2K21. Now, check out our Windows Guides, Gaming Guides, Social Media Guides, iPhone, and Android Guides to read more. However, if there are any queries or feedback, comment down with your name & email ID. We will try our best to reply soon. Also, subscribe to our YouTube Channel in order to watch awesome videos on gaming and smartphone tips and tricks. Thank you!