Love to play and watch basketball? You don't have to give up hope. The NBA's 2K24 season is scheduled to arrive in the coming months. If you are unfamiliar with NBA, it is a professional basketball league (National Basketball Association) that pits teams against each other across the entire North America. Historically, NBA was founded in 1949 but received a significant response in the 90s.
In keeping with this trend, NBA has become one of the premier bodies organizing basketball matches on an international scale. And every year, people eagerly wait for its new season. Like this year, it is the NBA's 2K24 season. However, its release date has not yet been confirmed. Therefore, people are looking for NBA 2K23 and buying it. You'll be glad to know there are some benefits to waiting for NBA 2K24. So, let's discuss it.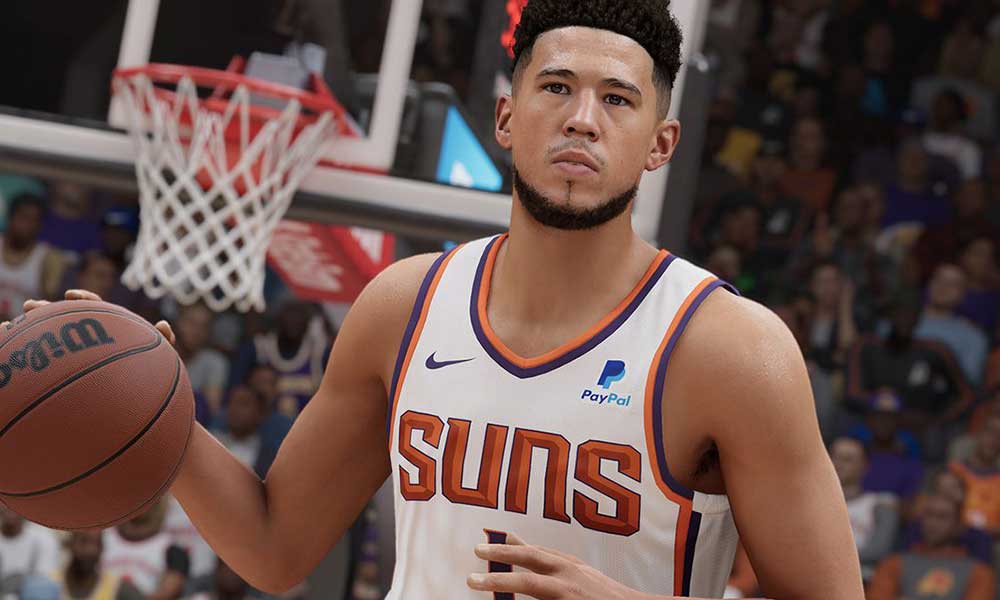 NBA 2K24 Release Date and Features: 5 Reasons to Wait
If you want to experience NBA, You have plenty of editions to try such as Standard, WNBA, Michael Jordan, Digital Deluxe, Championship, and Dreamer Edition. Here the Standard Edition costs ($59.99 for the old platform/$69.99 for the new platform). Apart from that, NBA has also space for pre-orders and bonuses. Here you will get the benefit of 5000 Virtual Currency to 95-rated Devin booker. Additionally, it has the option to experience it as the Demo version.
But because there is no specific date and information from NBA officials, people are opting for NBA 2K23. I agree ideally this is a great choice as even today NBA 2K23 is still worth grabbing. But You will be surprised to know that you have major 5 reasons to wait for the NBA 2K24 release. It might be possible you may know any of them but most people ignore such things because they are eager to play NBA matches. For such things below we are sharing a few things that force you to wait for NBA 2K24 instead of buying 2K23.
Robust soundtrack
If you have ever played NBA's installment you will the background soundtrack has a downside. However, As of now, there was no realization from the developer's end. But with the new NBA 2K24, the users can get a new soundtrack that seems more robust and definite. With this new soundtrack style, the player's game will surely be in tune with In-game actions and boost the player's confidence. Of course, If you can't wait for this installment and switch to any previous installment of NBA, then surely you will regret it later.
Pre-order bonuses
You already know the pre-order benefits will only be available with unreleased instalments that is of course NBA 2K24. That means if you don't wait for NBA 2K24 then for sure you will lose the Pre-order bonuses. To recall as a pre-order bonus NBA has numerous things such as 5000 Virtual Currency, 5000 MyTEAM Points, 10 MyTEAM Promo Packs, Boost for each MyCAREER Skill type, Boost for each Gatorade Boost type, Devin Booker MyPlayer Jersey and 95 rated Devin booker by MyTEAM free agent card. Keep this in mind before ignoring NBA 2K24.
An improvement over newer platforms
The NBA developers from the last installments extend to a few new platforms such as Xbox Series, Nintendo Switch, and its usual PC and all. But because it switched to new platforms the game was quite slow and shows irrelevant responses. Fortunately with NBA 2K24 sources suggest that it will have improved graphics and customization support. So that with this new installment, the player does not feel any downside. So if you want to experience that improved game mechanism then go for NBA 2K24 and enjoy your game.
New Game Modes
Alongside the improvement over newer platforms, the NBA 2K24 will receive new modes for the game. Developers thought of different aspects and added MyTEAM and MyCAREER modes there. According to Sources, MyTEAM is a mode that allows players to create their teams and compete against other players. In addition to that, MyCAREER is that mode that lets user create their player and enhance their gameplay strategy.
Black Friday Sale
The NBA 2K24 will for sure roll out this year and get benefits to users who hold till the Black Friday sale. According to the sources, Usually, you get the NBA 2K24 standard edition for $59.99 (lowest) but if you look for Black Friday Sale here you can get the same with just half of the price which means around $30 approx. Meanwhile, this is another major reason that keeps you to hold till the release of NBA 2K24.
To Sum Up, NBA 2K24 seems an interesting deal if you mainly look for the above key points. Here you are getting new things, features, bonuses, and less price. I think you will not do such a thing with any of the previous NBA Instalments. Now I hope you got the answer that you should wait for NBA 2K24 expect to land on 8th September this year. However, this is an expectation after all there is no confirmation on this yet.