Some users think that smart home technology is cool but not useful. On the other hand, NEST Thermostat gives you a vast range of usefulness in a number of ways you can not only control it from a mobile app. These smart thermostats were developed by the Nest lab.
However, although these devices have become very popular these days, many users still don't know about them. Well, NEST Thermostats are basically a programmable, electronic, and self-learning WiFi-enabled thermostat that optimizes the heat and cool of homes and corporations to economize energy.
But, what are the reasons why these Smart thermostats keep getting less expensive? Which features are they skipping? Well, talking about the recent case, many users started reporting that their NEST Thermostat battery keeps draining quickly. As it is a hardware-related issue, but still we have tried our best to give you some workaround that you can try before heading towards the service center. So, let's take a look at them.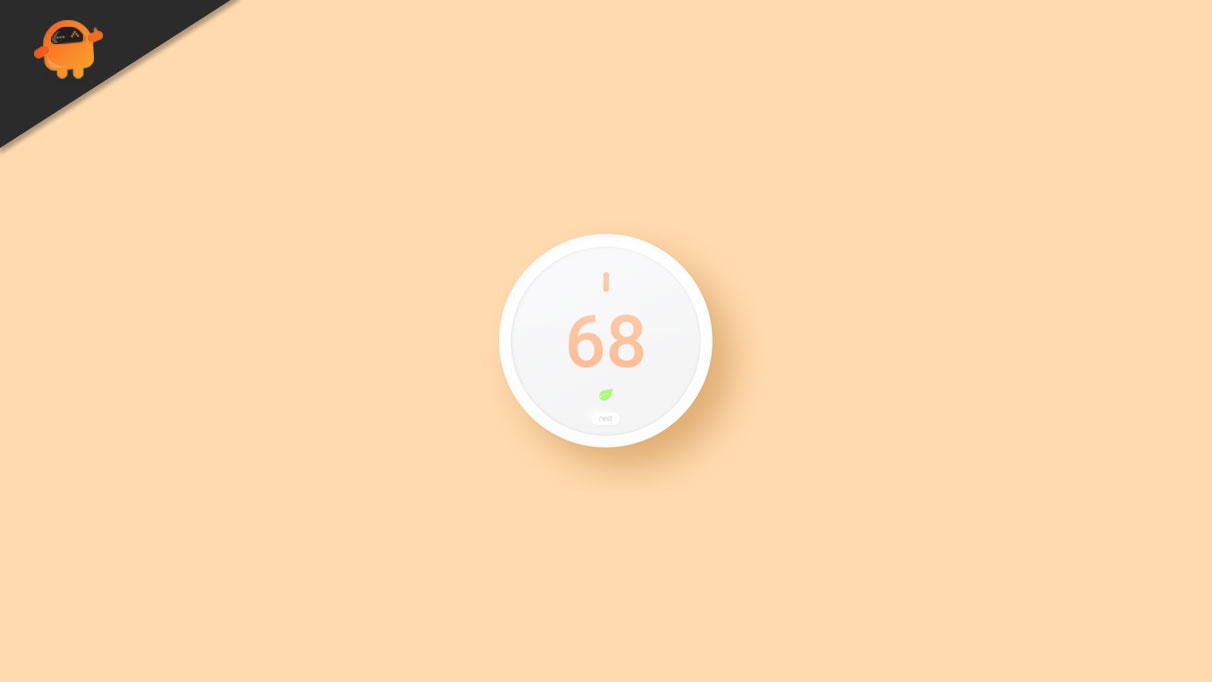 How To Fix NEST Thermostat Battery Keeps Draining Quickly
This is something that no one is happy with because now it's been regular with the NEST devices. They regularly bother users with this kind of errors. Well, there are reports that developers consider this as a major issue and started working on it. Therefore, we will expect that soon they will fix this issue. But, until they provide something, what can we do? Let's find out.
Fix 1: Restart Your NEST Thermostat
So, as always, I suggest you first reboot your device as this helps remove the temporary cache data that prevents your NEST Thermostat from working properly. Now, in case you don't know how to reboot your device, then press the thermostat ring. This will open the Quick View menu. After that, navigate to the Settings option and turn the ring towards the Reset, press it to select.
That's it. Now, there on the next page, select the Restart option to reboot your thermostat. Nothing to worry about as it would normally reboot similar to a PC or smartphone; your data will be safe. So, now notice for some time whether the battery draining issue gets resolved or not.
Fix 2: Check The Wires
You must check out the wires. Although there is no wire needed as the thermostat will automatically maintain its charge from the Rc and/or Rh wiring from the HVAC unit. But, checking the wiring is just to ensure that it is correctly placed in the terminal housing. So, you must look if every cable is plugged in the right place and are not loosely fit. Also, check the power cable or charging cable. If there is a fault or damage in the cable, we suggest you immediately replace it.
Fix 3: Check If It Is Connected Properly To The Base
To maintain the flow of electricity through your NEST Thermostat, it is very important that your NEST device must be connected properly to its base. If it is not connected properly to the base, then the thermostat connectors aren't lined up properly, which further results that the power cannot flow through the thermostat. Therefore, make sure to mount it to its base properly and then check if the battery issue appears anymore or not.
Fix 4: Manually Charge Via USB Cable
We know that there is no need to manually charge up the NEST device as it gets automatically charged up unless you remove it from its HVAC unit. But, still, we suggest you try charging your NEST thermostat manually using the USB cable because it is possible that the HVAC unit may get damaged, due to which it won't be able to supply power to the NEST thermostat.
So, charge it using a USB cable, and then if the battery draining issue gets resolved or not. Many users previously reported that this helped them fix this type of issue. Moreover, don't use a local or duplicate USB cable, always use the cable that you get from the box or purchased from the official stores.
Fix 5: Get An Expert Help
We regret if nothing helps you fix the NEST Thermostat battery keeps draining issue quickly. So, now except going to the nearest service center, you have no other choice. But, before that, contact the official support team and explain the issue, including what fixes you have tried before to fix it. After that, if it is curable, they will suggest some fixes; otherwise, they will ask you to hover to your nearest service center.
Sum Up
Currently, everyone wants to have a smart home or office, and devices like the NEST thermostat will play a vital role in this. But, again, this type of issue makes us think twice about whether these smart appliances are either beneficial in long-term use or not. Anyway, if you are someone who is facing a battery draining problem with your NEST thermostat, then now you know how to fix it. So, for whom are you waiting? Go and try all the fixes and see if these works for you. Also, for further queries, comment below.