Internet is the most used service nowadays throughout the world. We need a few devices to use the internet in our homes, organization, or anywhere we want. Companies like TP-Link, D-Link, Netgear, CISCO, etc. are the most popular brands that produce internet products like Routers, Switches, Hubs, etc. From all these, the Router is a device that most of us have in our houses, and we mostly use a single router that serves our needs.
However, even if these single routers are quite nice and have a quite great range, sometimes they fail to provide a proper connection to every device. So, with time passing, companies are trying to create new products to fix the issue. Mesh routers are one of these innovations, which consist of two or more routers and interlink between them. This fixes the issue with range and device connectivity quite easily.
Recently Google has also introduced their mesh router system called Google Nest WiFi Mesh. This system is available in many countries throughout the world and has a lot of users too. However, users have reported issues with their Google Nest WiFi Mesh not working, which sometimes gives them headaches. We have gone through the issue and have come up with possible solutions to fix the issue. So, let's get started, but first, let's see why the issue is happening and then look for their solutions.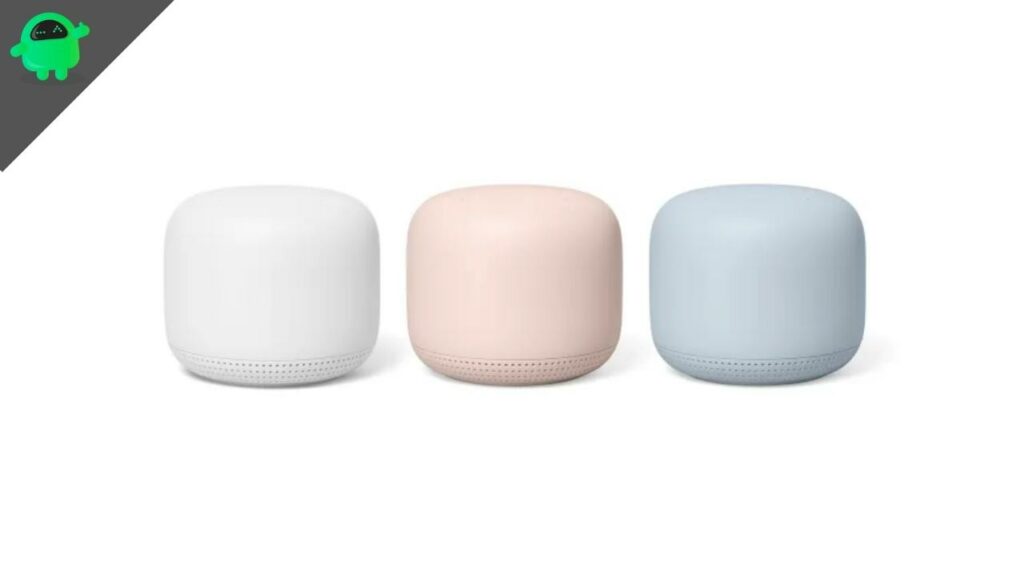 Possible Reasons for Google Nest WiFi Mesh Not Working
There are a lot of reasons which can cause the issue with the Mesh WiFi system. The system consists of more than two devices and the different devices can have issues too. However, there might be several issues with your Internet Service Provider too. There might even be issues with the configuration of your router system. So, keeping these in mind, now let's move into the solutions and fix the issue efficiently.
How to Fix Google Nest WiFi Mesh Not Working?
Fix 1: Check The Connection To Your Main Router
A faulty cable connection is the most common issue that can cause a problem with your router's internet connection. So, the first thing you have to do is to check for any disconnected cable, mostly the main RJ45 cable that is connected to your main router.
To ensure everything is connected, grab your main Mesh router and first disconnect the RJ45 Ethernet cable and clean the connecter and the port on the router and insert it again. Now check if the internet is working or not.
Fix 2: Restart Your Mesh System and Modem
Nowadays, we do not directly get an internet connection from our ISP. There is mostly a Modem that helps the connection to work with our general devices i.e, Routers. However, the Modem and Routers can reach their maximum performance, which causes them to stop working abruptly.
So, the best thing to do now restarts the Modem and all the Mesh routers. Switch off the electric supply and wait for 2 minutes before you switch them on again.
Once you restart your devices and think everything is working, perform a Mesh test to ensure everything is working. Here's how to do it:
Open the Google Home app.
Tap Wi-Fi > Wifi devices > Points > Test mesh.
There will be results like Great, Good, and Weak. With these results, you will now be able to see if everything is working.
Fix 3: Check Your Connection Configuration
To use a network, we have to set up our router so that it connects to the network. However, sometimes a wrong configuration can affect the connection, and hence you will not be able to use the internet. So, the best thing you can do is to verify your settings and change them according to your needs.
Here's how to do it:
Open the Google Home app.
Tap Wi-Fi > Settings > Advanced Networking.
Tap on WAN.
Now choose DHCP, Static, or PPPoE, whichever your network type is.
Finally, save the settings and check whether the internet is working.
Fix 4: Factory Reset Your Mesh System
If performing the above solution didn't work for you, you might need to reset your network settings and set up your router again. This can fix the issue most of the time as it removes any wanted setting changes, and changes everything to factory mode.
Here's how to factory reset your Mesh system:
Open the Google Home app.
Tap Wi-Fi > Settings.
Now head over and tap "Factory reset network" and "OK."
Once the system is reset, set up your system again.
Fix 5: Contact Your Internet Service Provider (ISP)
The final step you have to perform if anything doesn't work is contacting your ISP. There might be a fiber breakage, network outage, or something like that, which might cause your internet to not work. So you can just call your ISP's service person and ask if there is any outage. They will help you with their solution and help you to make your WiFi work again.
Conclusion
The article has discussed several issues and their solution that will help you fix the issues with your Google Nest WiFi Mesh. However, if the issue still persists, you might have to contact Google service and get your issue fixed. Also, if you have fixed the issue with any other method, let us know in the comments below. You can also let us know if you have any issues while performing any of the solutions.