Do you have an all-new iPhone 11 and unfortunately not able to make calls on your iPhone 11? Then you're in the right place. Here we've shared the troubleshooting guide for your handset to fix this issue completely. There may be network issues, account issues, software bugs, and more that can cause this issue.
After updating your iPhone to the latest iOS 13.2.3 update, you may get more these kinds of issues. So it's better to check for the possible solutions that will make your device back in track again.
Steps to fix Not able to make calls on my iPhone 11
Before heading over to the steps below, let's take a quick look at some of the things to remember that can also solve your issue up to some extent.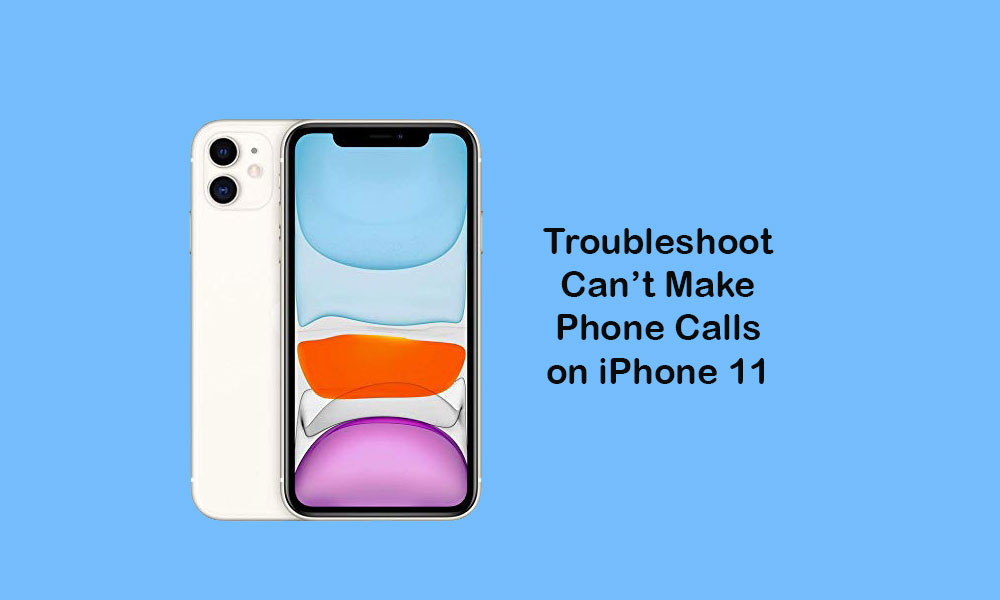 Check whether you have good network connectivity, sim card is properly inserted, you have an active tariff plan, all the incoming and outgoing calls are active. That means you have recharged with a valid plan for your number. Try to remove and reinstall the sim card on your device.
1. Force close Phone app and Reboot your iPhone
Some times after updating to the latest iOS version or due to some system bug or even due to some background running third-party apps, your iPhone may face some task or service related issues like the internet not running well or calls are not connecting or messages are not delivered, etc.
So, try to force close the phone app on your iPhone.
Go to the home screen – swipe up from the middle bottom of the screen to open the recent tab.
Locate the phone app and swipe up the card to force close it.
2. Enable airplane mode
Go to the device Settings > turn on the Airplane Mode toggle.
You need to wait for a few seconds and turn off the Airplane mode.
3. Update carrier settings to fix Not able to make calls on iPhone 11
Connect your iPhone to the PC and open iTunes.
When your device sync, your iPhone icon will appear.
Click on it. Go to the summary – press and hold the shift key + click on check for update.
It will ask you to install the iOS image (*.ipsw).
Change the file type to iPhone/iPad Carrier Configuration File (*.ipcc).
Then follow the on-screen instructions and proceed.
4. Turn Off and On Mobile Data
Go to the Settings on your iPhone > Tap on Mobile Data > Turn off the toggle.
Wait for a while and then turn it on again.
5. Reset network settings
Go to Settings > General > Reset.
Tap on Reset Network Settings.
If prompted, enter the passcode and confirm it.
Restart your iPhone.
6. Erase your iPhone and reset to factory defaults
Go to the Settings menu.
Tap on General > Scroll down and select Reset.
Tap on Erase all contents and settings.
If prompted, enter your device passcode.
Tap on Reset all content and settings to confirm.
Once done, your device will restart.
We hope that by following any of these methods or a couple of methods would fix the phone calling issue on your iPhone 11. Still, facing some issues? Comment below.