Nothing Phone 1's appeal rests on its standout design and compelling story. From its first phone, the company has learned a lot, and the Phone 1 is polished beyond expectations. and it has unique features, like its transparent back and glyph lighting, that combine novelty and functionality. Nothing CEO and co-founder Carl Pei announced the Nothing Phone 1 earlier this year.
But, just after release, the Nothing Phone (1,2) faced a lot of criticism because of random errors. Recently, some users reported that the Nothing Phone 1 battery is draining too fast. Well, this is very disheartening to see this kind of error when spending our hard-earned money to buy the device. But, don't worry! We have some fixes to the battery draining too fast issue. Thus, make sure to read this guide until the end.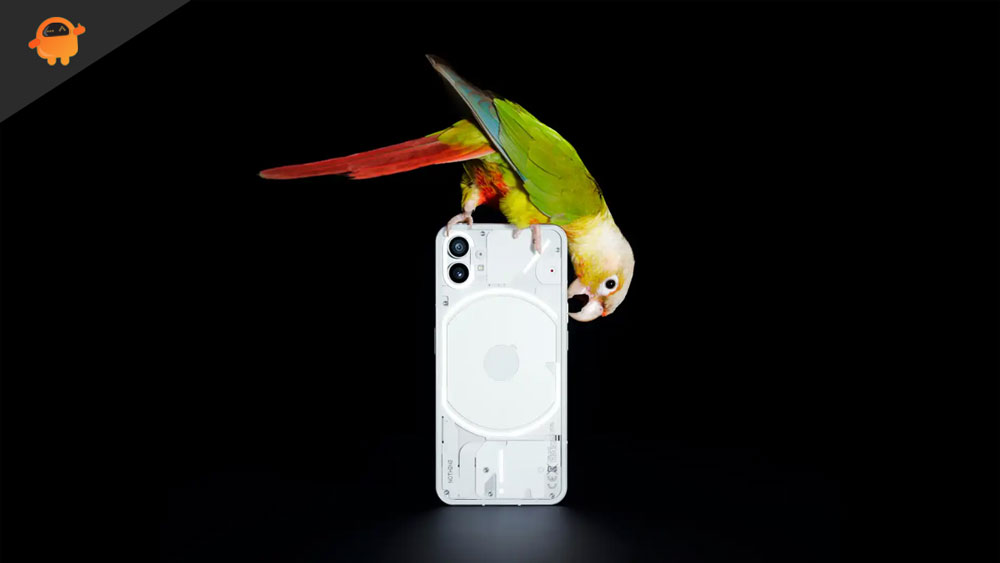 How To Fix Nothing Phone (1,2) Battery Draining Too Fast
Look, although you do not need to fix it as if you think that the battery is really draining too fast, then you must replace it as it is still in the warranty period. But, if you still want some methods that can resolve the Nothing Phone 1 battery draining too fast issue, then check out these fixes:
Fix 1: Reboot Nothing Phone (1,2)
Random bugs or glitches might cause the issue, so you should first try rebooting your Phone. Restarting your device will automatically resolve this problem and give your device a fresh start.
It would be highly recommended that you reboot your Nothing Phone 1 device and check whether the battery draining issue has been resolved.
Fix 2: Check Charging Cable
Check your charging cable to see if it's working properly. Perhaps your USB cable has some issues, which is causing this problem. This possibility is worth considering. Due to this issue, the battery may drain quickly if the charger is damaged or fails to charge your Phone properly.
Thus, it is very important that we use an original Nothing Phone 1 cable to charge it. Be sure to replace your USB cable if you encounter an issue with it and charge your device again. Once you do that, you will find that the battery draining issue gets resolved automatically.
Fix 3: Verify If The Adapter is Working
Your Nothing Phone 1 may not be able to charge properly if your adapter is having any issue due to which it isn't able to charge your Phone.
It is important to keep in mind that sometimes if you use a defective charging adapter, the battery drains fast. Previously, many users reported that they were able to fix the battery draining issue when they changed their adapter.
Fix 4: Check For OS Update
Update your software on a regular basis. You should update your operating system regularly because it often fixes errors and improves certain aspects. In spite of this, there may be some apps that do not function correctly or that have errors if you don't update your smartphone's operating system. Therefore, check if your Nothing Phone 1 is not running an older operating system to resolve the battery draining issue.
The initial step that you have to do is go to Settings.

Click on About Phone.

Then, check if there is any update available for your Phone 1. In case there are any new updates, install them and must restart your device.
Fix 5: Force Close The Background Apps
It is possible for the background application to conflict with the operating system, causing a lot of battery consumption and other problems. Hence, you need to make sure you close all unused applications.
Prior to this fix, many users reported finding it extremely helpful. Hence, you should also try this solution and see if it fixes the battery draining issues with Nothing Phone 1.
Fix 6: Use Different Chargers
It is advisable that you try a different charger if the charger you are currently using is not working properly. Many users have reported that their battery draining issue automatically resolves when they switch their charger to charge their Nothing Phone 1.
Fix 7: Faulty Battery
Undoubtedly that you will be able to solve your battery drainage problem with Nothing Phone 1 if you replace the battery of your Phone. However, it appears that the battery is malfunctioning. It is advisable to replace the battery right away. In spite of this, changing the batteries without consulting an expert could damage the motherboard. For this reason, you must contact an expert to change the battery in your device.
Fix 8: Check For External Damage
If your Nothing Phone 1's battery is draining rapidly, it could be due to external damage. Make sure to check your Phone thoroughly to ensure there are no damages, cracks, dents, etc. If you experience any of these problems with your Phone, you should bring it to a repair shop.
Fix 9: Reset Your Phone
Resetting your Nothing Phone 1 is the only option if none of the previous solutions work. It may be a software problem that causes the battery to drain too quickly. If the issue persists, you may be able to resolve it by resetting your device. This method will surely restore normal operation to your device. To begin, reset the Nothing Phone 1; you must follow these steps:
To begin, open the Settings menu.

Next, click on About Phone.

Select Factory Reset from the menu.

To reset your device, follow the on-screen instructions after tapping on reset all.
Fix 10: Contact the Support Team
The best thing to do right now to resolve the battery draining too fast issue with your Nothing Phone 1 is to contact the support team or directly replace it to Flipkart (eCommerce Website). This is because it's been a few months since its launch; therefore, your Phone is in the warranty period. The company either fixes the issue or provides you with a replacement.
So, that's all on how to fix the Nothing Phone 1 battery draining too fast issue. We hope that this guide has helped you. But, in case you have any doubts, comment below and let us know.