OnePlus 11 and 11R are two new smartphones launched by OnePlus with improved features such as faster performance, an improved camera setup, and a fantastic display. However, some users have reported Bluetooth connectivity issues with these devices.
Bluetooth connectivity issues can be frustrating, especially if you rely on Bluetooth for audio playback, file sharing, or other functions. Fortunately, there are several methods that you can try to resolve the Bluetooth issue on your OnePlus 11 or 11R 5G model.
In this article, we'll look at some common causes of Bluetooth connectivity issues and provide step-by-step instructions to fix the problem.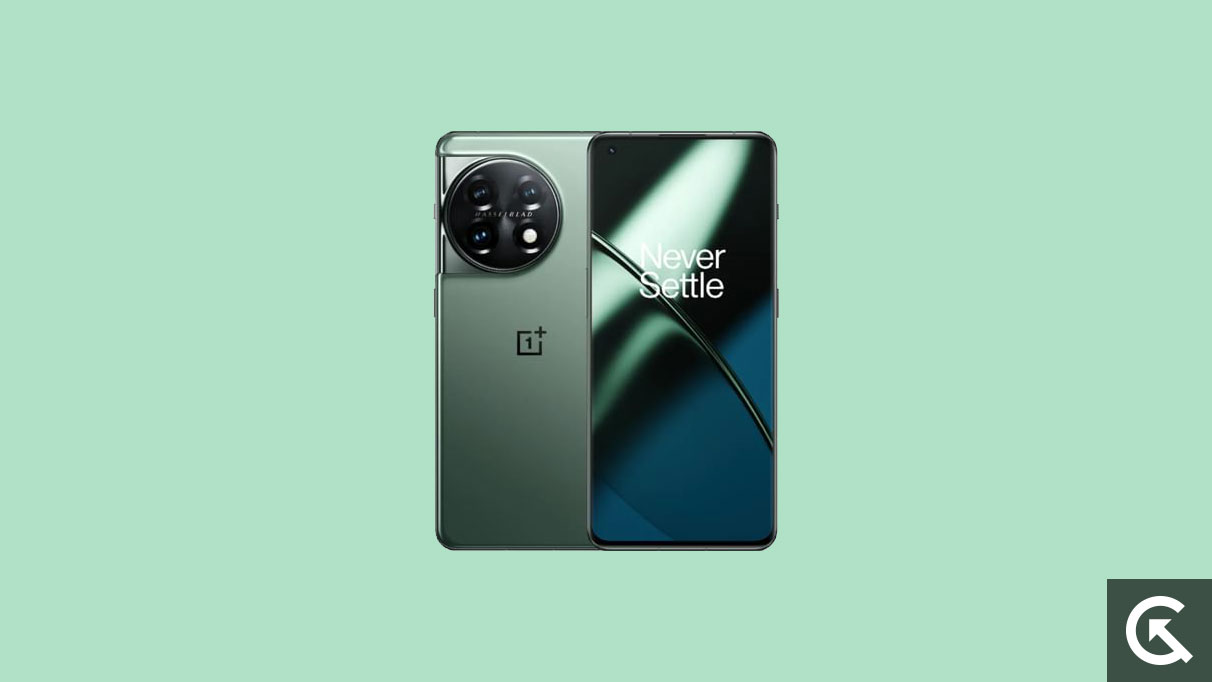 What Causes Bluetooth Connectivity Issues on the OnePlus 11/11R 5G Models?
When dealing with Bluetooth connectivity issues on your OnePlus 11 or 11R 5G, it's important to discover the root causes before diving into potential fixes. With several factors at play, adopting a targeted approach to each of these can be a great thing to do.
One of the most common reasons is outdated software. A dated version of OxygenOS or Android can trip up Bluetooth, rendering it unable to maintain a stable connection.
Interference from other devices is another potential culprit, as Bluetooth operates on a specific frequency that other Bluetooth-using devices in the vicinity can interfere with.
Hardware problems can also make Bluetooth connectivity difficult. A glitchy Bluetooth hardware can make it difficult to establish or maintain a connection, making it necessary to repair or replace the device.
Last but not least, specific apps can be the source of Bluetooth connectivity troubles, creating problems with audio playback or file sharing.
Basic Troubleshooting Steps
Now that you understand some of the common causes of Bluetooth connectivity issues, let's take a look at some troubleshooting methods to try to resolve the problem.
Fix 1: Reset Bluetooth
The first step is to reset your Bluetooth. This is as simple as turning off your Bluetooth and then turning it back on. Once you've done this, your Bluetooth should be working fine.
Fix 2: Restart your Phone
If, after resetting the Bluetooth, you are still facing issues, try restarting your phone. Restating your phone can sometimes resolve connectivity issues. To restart your OnePlus 11/11R:
Press and hold the power button for a few seconds.
Drag the slider upwards to restart your phone.
Once the phone has restarted, try connecting to the Bluetooth device again.
Fix 3: Update your Phone
It is never a good idea to keep your OnePlus phone outdated, as these updates often contain security patches that help keep your device safe and secure. These updates also help keep your device stable and bug-free.
If your OnePlus 11 or 11R is not running the latest software version, it is advisable to update it to the latest version. To check for updates on your OnePlus 11/11R:
Open the Settings app.
Scroll down and tap on About device.
Tap on OxygenOS at the top. Make sure you are connected to the internet.
Your device will now check for any available updates.
If any updates are available, tap Download and Install.
After the update is installed, restart your phone for it to take effect.
Once all is done, check if the Bluetooth connectivity issues are resolved.
Fix 4: Reset Network Settings
If you are still having trouble with Bluetooth on your device, you can try resetting your network settings. Doing so will delete all network-related data from your device, including Wi-Fi, Bluetooth, and VPN configurations. This can often fix network-related problems. So, it's worth giving it a try. Follow the steps below to reset your network settings:
Open the Settings app.
Scroll down and tap on Additional Settings.
Then, tap on Back up and reset.
On the following page, tap on Reset phone.
Tap Reset network settings and confirm your lock screen password.
Tap on Reset network settings again to confirm.
Fix 5: Turn Off the Battery Saver
Sometimes, the battery-saver feature on OnePlus 11 or 11R 5G models can interfere with Bluetooth connectivity. And as for the Super Power Saving Mode, Bluetooth connectivity is disabled in this mode. To turn off the battery saver, follow these steps:
Open the Settings app.
Scroll down and tap on Battery.
Then, tap Power saving mode.
Turn off the toggle for Power saving mode.
Using the Super Power Saving Mode, you must turn it off to use Bluetooth.
Alternatively, you can turn off the power saving mode from the Quick Settings toggle.
Fix 6: Unpair and Re-Pair Your Bluetooth Device
If you're having trouble connecting to a specific Bluetooth device, you can try unpairing and re-pairing the device. This will reset the connection between your phone and the Bluetooth device you want to connect to.
Open the Settings app.
Tap Bluetooth.
Tap on the "i" button next to the device you want to unpair and re-pair.
Tap "Unpair."
After the device has been unpaired, turn off Bluetooth on your phone.
Turn Bluetooth back on, and try pairing your device again.
Fix 7: Factory Reset your Phone
If nothing works, you may consider resetting your phone to its factory settings as a last resort. Note that this will delete all your data, and you will have to set up your device again as if it were a new phone. So, make sure to back up your data before proceeding. If you are not sure about this fix, don't do it. We are not responsible for your data loss.
Back up all your data. Ensure your device has 60% or more battery left or is connected to the charger.
Open the Settings app on your phone.
Scroll down and tap on Additional Settings.
Then, tap on Back up and reset.
Tap Reset phone > Erase all data.
You will be prompted to enter your biometric or password.
Tap Erase data again to confirm.
Resetting your phone may take some time. Be patient and wait until your device is completely reset.
Once your device is reset, set it up again and check if the Bluetooth is working.
Contact OnePlus Support
If none of the above methods works, you should contact OnePlus support. They will be able to provide you with further assistance and even replace your device if it is under warranty and found to be defective.
To contact OnePlus support, go to the OnePlus website and choose "Support" from the main menu. You can access various support options, including chat support and phone support.
Conclusion
And that's how to fix Bluetooth connectivity issues on your OnePlus 11 and OnePlus 11R. Make sure to try all the solutions before contacting OnePlus or getting your device replaced. If you know of other solutions that might work, let us know in the comments section below. Plus, if you have any doubts or queries, you can also leave them in the comments section.