OnePlus 6T is a brand new smartphone from OnePlus. This phone has got a major upgrade to its camera in terms of the sensor. The company has also claimed that this phone camera is much better than its predecessor. Unfortunately, there are a few users who are facing a major issue with their camera that includes blurry picture output or "camera fail" errors when taking pictures from the main camera of the device. So here we will guide you on how to troubleshoot the OnePlus 6T rear camera issue.
Well, you don't need to worry about it. This article will guide you to fix the issue of the rear camera on your OnePlus 6T. All you need to do is spend a little time reading this article and fixing the issue with your phone simultaneously that will clear all the issues.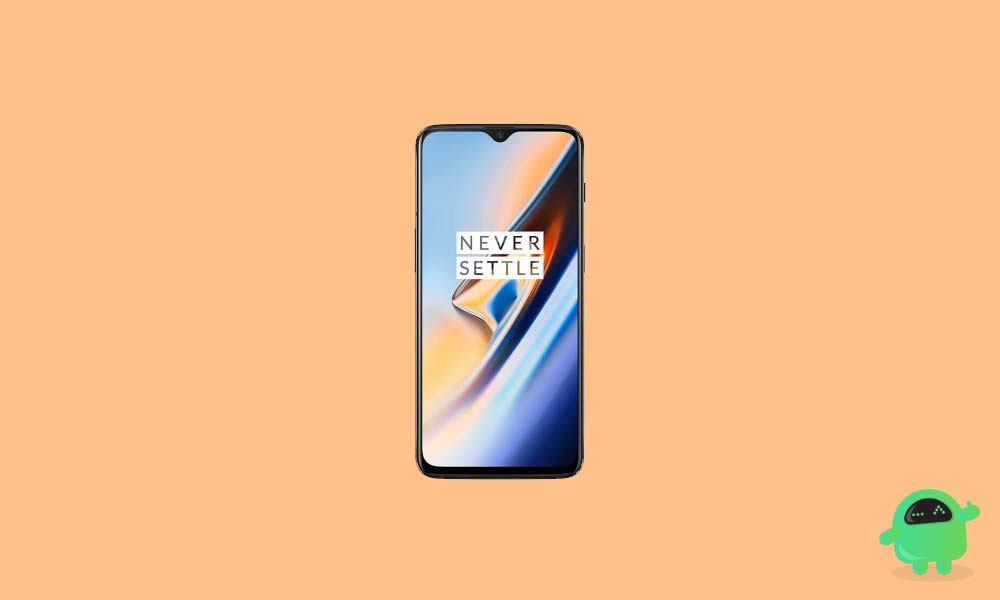 Simple Ways to fix OnePlus 6T Rear Camera Problem:
Here are some of the tips to troubleshoot OnePlus 6T rear camera problem.
Restart the camera app:
If you have used your device camera for a long time, then you may see some glitches or failed warning text while taking pictures. So we recommend you to try restarting the camera app before following the below steps. First of all, force close the app by tapping and holding the camera app icon and thereby tap APP INFO and select force stop option. This will turn off your app and close it. After 20-30 seconds, you can just clear all apps running in the recent menu and then open the camera app. If you still see the issue, you can further move on to next troubleshoot guide.
Clean the Lens:
It is always important to clear the lens before taking any picture.
If your phone has a camera and your photos have been looking blurry, you can clean its lens with a microfiber cloth or other wipe for use with camera lenses; a cotton swab moistened with distilled water can also take off stubborn grime. I hope this fixes the OnePlus 6T rear camera issue.
Boot into Safe mode:
The second solution to sort the camera issue is to boot your OnePlus 6T into safe mode. In safe mode, all the third-party apps temporarily disable and will load only the core services.
If your OnePlus 6T turns on successfully into this mode and if your device works normal, then we can conclude it is a third party app issue. So try to uninstall newly installed apps on your device.
Wipe cache partition
To wipe the cache partition on OnePlus 6T, you must first boot into recovery mode. If you clear the cache partition, your device should boot normally without any issue. By wiping cache, most device problem can be resolved. So check whether the rear camera problem has been resolved on your device.
Perform the factory reset or hard reset
In case if the above step does not work, then try to perform a factory reset on your OnePlus 6T. Follow our tutorial on how to perform factory hard reset on OnePlus 6T.
Update software
If your device still has the camera issue even after resetting your device, then you can try to check for a new software update or manually upgrade to new stock firmware on OnePlus 6T. To check for a software update, you can simply follow our guide on how to check software update on OnePlus 6T. It was announced that a software update will debug and resolve the issue users are facing.
Still having an issue on the Stock camera on your OnePlus 6T, then try third-party camera app. Here is the list of few camera apps for OnePlus 6T smartphone that produces a great picture quality.
Camera MX
ProCam 5
VSCO Cam
Halide- RAW Manual Camera
Camera FV-5
Manual- Raw Custom Exposure Camera
Camera Zoom FX
Camera +
If the above camera app resolves the OnePlus 6T rear camera issue, then you can either wait for a new software update.
Follow the above steps and fix the issue on your own. If the issue does not get solved even after following the above, it is good to visit the customer service center and inform them about the steps that are been followed. This will help them to take the best decisions.