OnePlus 9 Pro is the most latest flagship-grade smartphone right now in the market that offers premium hardware specifications and OxygenOS software too. Most of us already know about the OnePlus device performances or software support. But when it comes to Android smartphones, they may encounter several issues just like the OnePlus 9 Pro "Unfortunately, Camera has stopped error".
Now, if you're also one of the OnePlus 9 Pro users and facing the camera app error or crashing quite often then don't worry as you've landed on the right page. Well, taking pictures and recording videos becomes one of the most useful or daily activities in our life especially using our smartphones and the camera app features or optimizations make them more useful. But what if there is an issue with the camera application?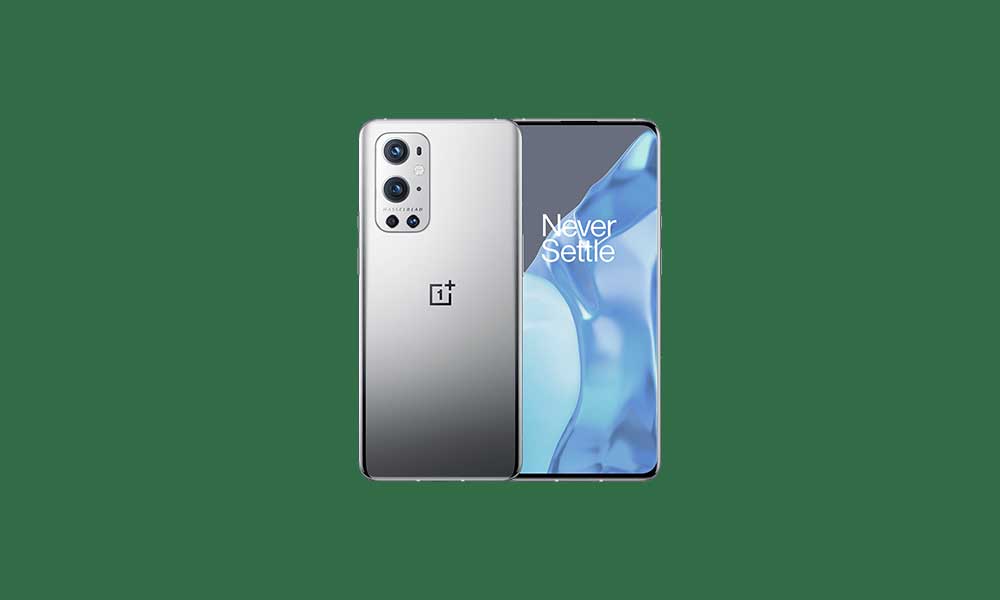 Fix: OnePlus 9 Pro "Unfortunately, Camera has stopped error"
Although such an issue doesn't happen with every Android device, some unlucky users may encounter it due to software bugs or hardware-specific issues whatsoever. If there is an issue with the device hardware then you should rush to the nearest service center or ask for a replacement (if under warranty). But if you're thinking that there is a system glitch or cache issue then follow the steps below.
1. Reboot Camera App
The chances are high that there may be an app glitch or cache data issue. Try closing the camera app on your handset and then clear the app from the recent task. Then you can restart the camera app to check for the issue. However, if this doesn't work for you, follow the next step below.
2. Restart your Phone
Rebooting the OnePlus 9 Pro handset should fix the camera error or crashing issue completely. Just press and hold the Power button on your OnePlus device and turn it off. Finally, you can restart your phone again to check whether the camera app is working or not.
3. Reset Camera Settings
Sometimes improper camera settings can cause several issues whatsoever. Try resetting your camera app or its settings to easily fix this issue. That will restore camera settings and options back to the factory default.
Open the camera app on your OnePlus 9 Pro.
Head over to the Camera Settings menu > Scroll down and select Reset to default.
The camera configuration will reset.
4. Clear Cache & Data of Camera and Gallery App
It may also be possible that there are corrupted gallery app or camera app cache data causing such an issue. You should try clearing the cache & data of the camera and gallery app on your handset. To do so:
Go to Setting > Go to Application Setting.
Navigate to All the apps > Locate Gallery > Tap on it.
Now, select Clear Cache and Data.
Once you've cleared everything, tap on Force Stop.
Make sure to restart your device and try opening the camera app again.
Do the same steps for the Gallery app too.
5. Use Safe Mode
Try booting your OnePlus 9 Pro device into safe mode to disable everything apart from stock apps and services to check whether the problem is occurring due to the third-party app or not. To do so:
Switch off your OnePlus 9 Pro device.
Press and hold the Power Button until the Android logo appears.
Now, quickly release your finger from the Power Button and press + hold the Volume Up and Volume Down Buttons together for a few seconds.
The device will boot into the Safe Mode now. You can see the Safe Mode logo or text at the bottom of the screen.
You can now open and check the camera app whether it's working or not.
If you still face the error then you can try the last possible solution that is Factory Reset and Software Update. It will definitely fix the error.
6. Reset Your Device
You should perform a factory reset of your phone to check for the issue. Factory Reset can easily clean up system cache data, glitches, etc. To do that:
Go to the Settings > tap on Backup & reset.
Tap on Back up my data and choose an option.
Tap on Factory data reset.
Enable Erase internal storage option.
Tap on Reset Phone.
Tap on Erase Everything.
All data and settings saved on the OnePlus 9 Pro will be deleted.
Your device will automatically reset and reboot in a couple of minutes.
7. Check for Software Updates
Finally, if none of the methods worked for you, then try checking for pending software updates on your handset, and then install the latest update (if available). To do this:
Go to the device Settings menu > Tap on System.
Tap on System Updates > Now, your device system will check for the latest updates.
If there is a new update available, you'll be notified.
Just tap on Download and Install > Make sure that your device is connected to Wi-Fi or good mobile data for a faster and stable installation.
Once done, your handset will automatically boot into the system.
This is how you can fix the OnePlus 9 Pro camera has stopped error. However, if it doesn't fix the issue, make sure to contact OnePlus support for further assistance.
We assume this guide was helpful to you. For further queries, feel free to comment below.